It starts with the hum of florescent lighting.  The clinking of chairs in rows.  The summation of taps and clicks of every laptop and computer in every ballroom.  The buzz and whispers making sure the audio and video yield allegiance to the presenters tomorrow.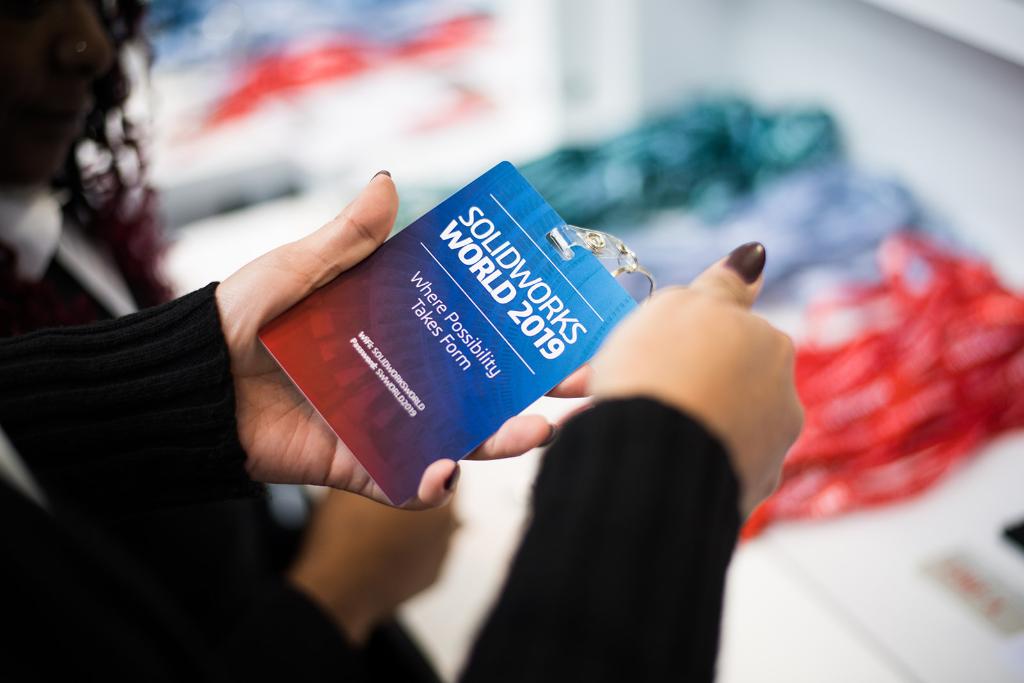 These are the sounds of the Sunday before SOLDWORKS World (SWW).
Rapidly, these sounds are drowned by the trickle of the first SOLIDWORKS WORLD attendees.  SWW veterans appear with their prized backpacks from previous conferences, while the rookies are just breathing it all in…processing.
The registration booth is stocked with T-shirts and badges and color-coded lanyards, and small herds of attendees begin to form at the coffee shop, the collaboration tables, at the top of the stairs, and of course, the Partner Pavilion.  You'll find pictures of beer mugs, bacon, and buttons.
Technical teams of resellers have already attended the 4-hour application engineer workshop in the morning, and the 4-hour CAD manager's bootcamp in the afternoon, both revealing the top tech trade secrets for us to be the best at our job.
#SWW19
Day 1 (Monday) starts with nasty weather, but this doesn't dampen (hehe) the mood nor soften the anticipation of this massive annual tech party celebrating what SOLIDWORKS is, was, and what SOLIDWORKS will become.  Social media has been warmed up for weeks in preparation the event as users exercise "#SWW19" liberally in their feeds.
Paolo Bassi, CEO of Dassault Systèmes SOLIDWORKS, takes the stage to kickoff SOLIDWORKS WORLD 2019.  In showing us a motorized wheelchair, he conveys the theme of this year's conference: Where Possibility Takes Form.
The 3DExperience platform is a utility that we can use to harmonize products, nature, and life.  Rather than focusing on tools and features, we are trying to focus on bigger picture details such as knowledge and know-how.
SOLIDWORKS has always been a desktop versus platform environment, but Bassi says the SOLIDWORKS user base is a tough crowd, demanding more from our tools, so we shouldn't have to be put in a position to choose—we should have it all.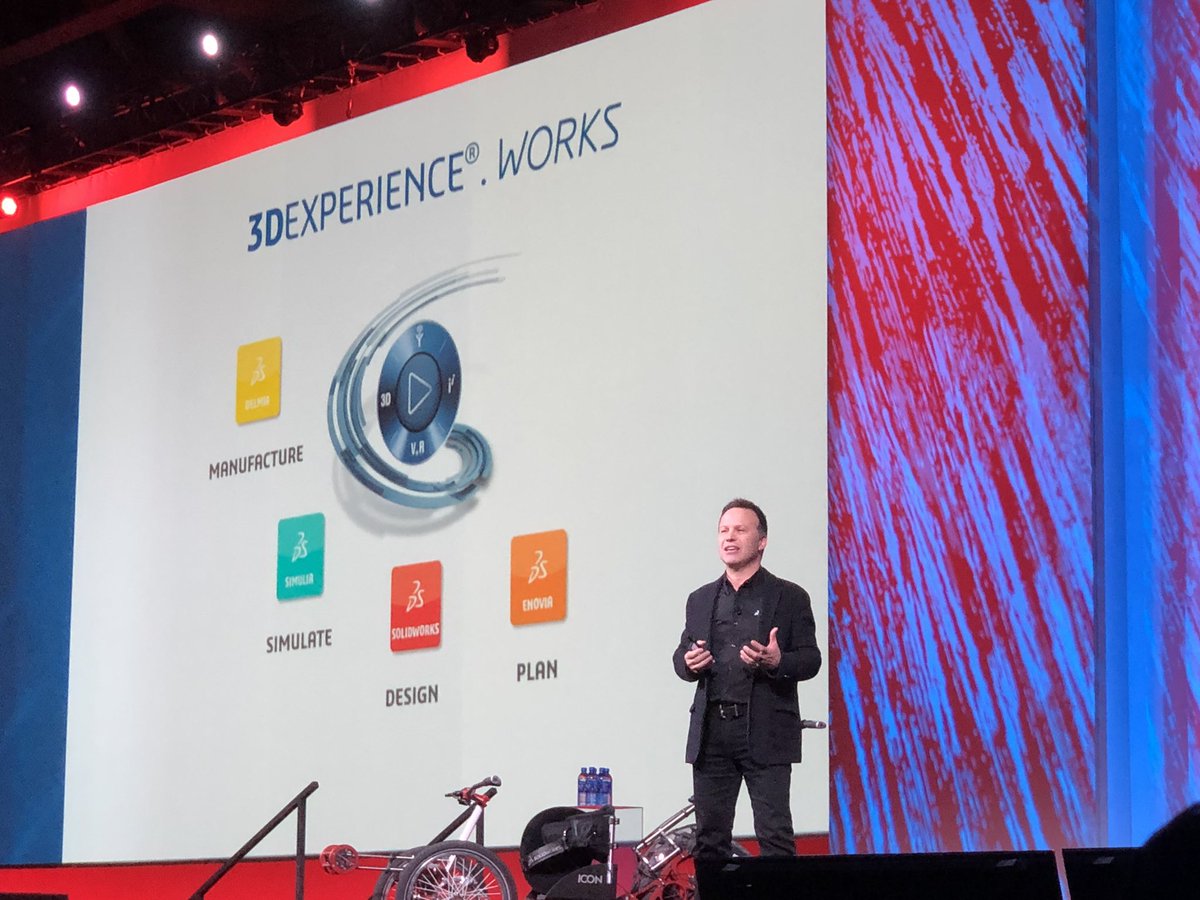 We can see how this has been realized via the new 3DExperience.WORKS (dot works) product.
.WORKS has the intention of allowing users to:
Plan
Design
Simulate
Manufacture
(It feels weird to start a sentence with '.' (dot). That goes against all English and grammar rules I learned in grade school!)
3DExperience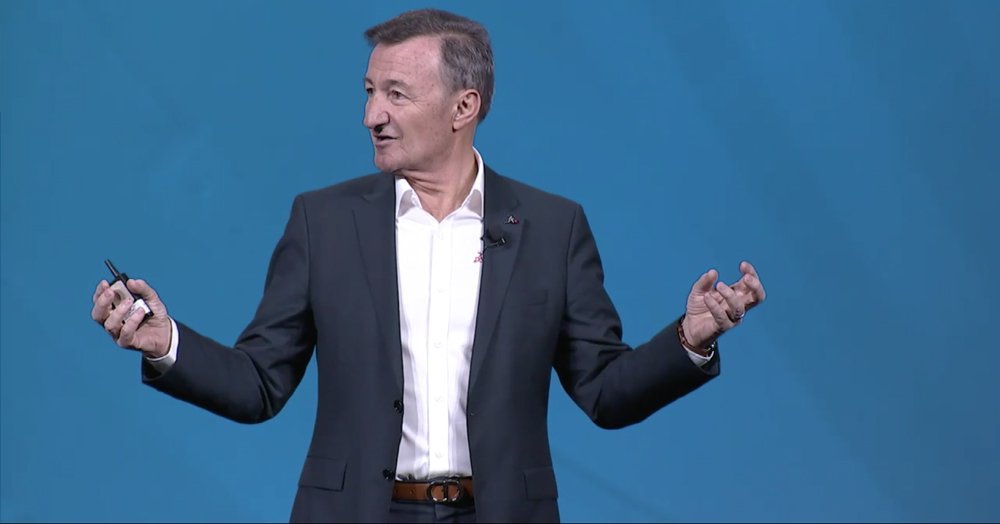 Bernard Charles, CEO of Dassault Systèmes, takes the stage and reminds us how the 3DExperience dates back to 2012 but has always presented a divide. "We want to take the experience you love and expand it to every place of the innovation process."  Charles follows this with a video showing how ECCO shoes has taken steps to digitize one's walk.
Another announcement was the rebranding and integration of IQMS manufacturing software, which is now DELMIAWORKS.  With a current customer base of 1000+, 600 of which are SOLIDWORKS customers, it's a perfect springboard for integrating this solution into the SOLIDWORKS family.
Continuing on the messaging for 3Dexperience platform, they cue the video for Jaipur Smart City, which shows how the 3DExperience platform allows us to marry art, science, and tech.
Bassi introduces the product managers for the 4 "chambers" on the 3DExperience platform:
Gary Nemmers with DelmiaWorks
Stephane Declee with Enovia
David Holman with Simulia
Florence Hu for Platform and Marketplace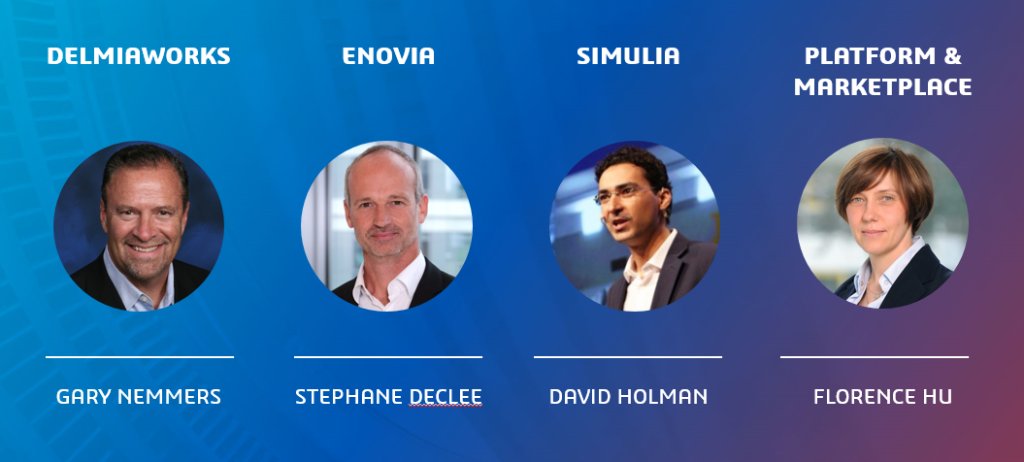 GUITAR SOLO
Then, the crowd awakens with a stir seeing the LavaDrops video. Founder and creator Rapolas Grazys and Vladmir Popova share how they connect human to nature employing rare wood and metals for an aesthetic design followed by an incredible guitar solo.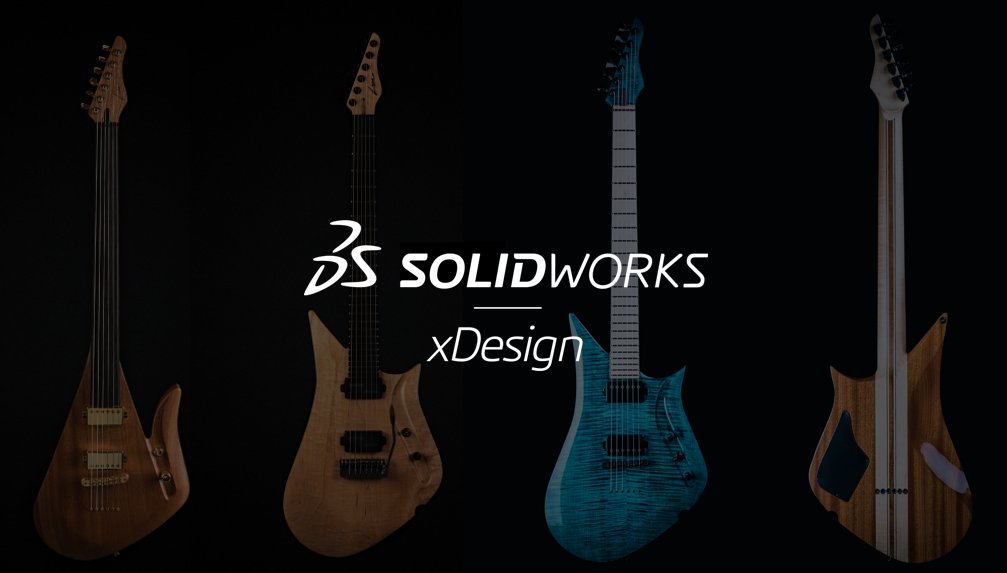 The crowd roared—SOLIDWORKS' xDesign creates emotions.
The next announcement was SOLIDWORKS xShape which allows freeform design (push/pull of surfaces) on the 3DExperience platform.  You can create complex shapes only utilizing a couple of key features.
And THEN….
BIG NEWS!
They announce that SOLIDWORKS WORLD will be reincarnated into 3DExperience World.  So, there will no longer be a SOLIDWORKS WORLD.  SWW died.  The next community experience will be a part of the 3DExperience.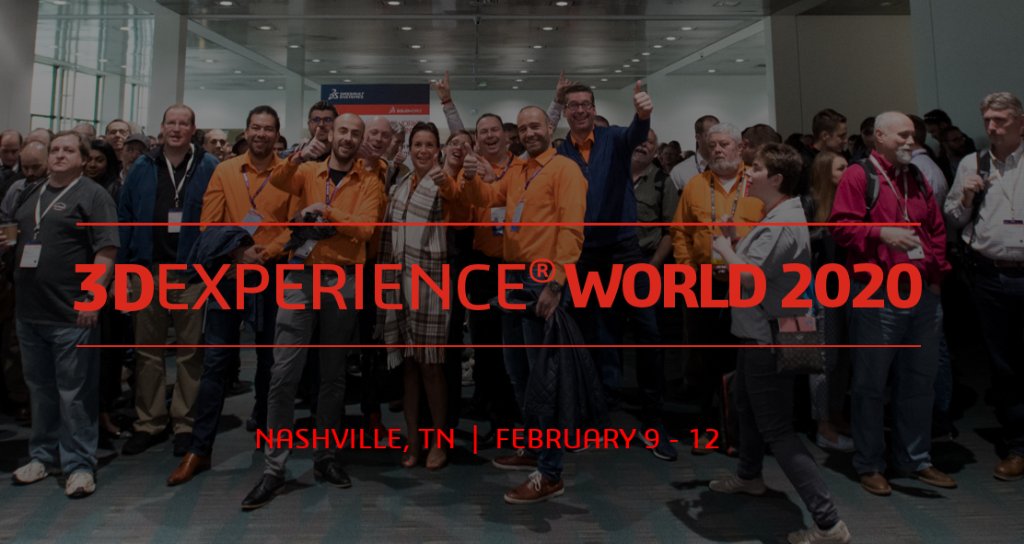 And THEN…BACKPACKS.
The coveted backpacks are back.  After a laundry list of tweeting complaints and all of our whining (yet, effective whining), we get our backpacks again!
KEYNOTE SPEAKER
Jim McKelvey, the co-founder of Square, stole the show with stage presence and humor, dropping words and phrases that most people don't bring to the stage. (Square allows merchants to accept mobile credit card payments via a plastic dongle that can be inserted into the port of a phone.)
He was so authentic in his delivery about his product development process.  "It was a pain in the ass" he would say, regarding his initial product (a glassblown faucet).  Then he says "When you are doing something creative, something new, you will feel terror." CAD engineers everywhere can relate to that. This motivational speaker paired with a whisper of physical comedy made his presence very engaging.
Next stop: SWW Day 2 here!