VELO3D Metal Printers
High-performance Metal 3D Printers for Production Grade Parts
Production-Level Additive Manufacturing
The VELO3D Sapphire is the next generation in metal laser powder bed fusion. While existing 3D metal printers often require support structures for any surface below 45 degrees, Sapphire uniquely enables designs without the consideration of support structures. Sapphire is designed from the ground up with production in mind. Offering the same SupportFree capability and quality control in three different build volumes, Sapphire supports a comprehensive list of applications. Sapphire integrates with VELO3D Flow™ pre-print software and Assure™ quality assurance and control system.

SupportFree Metal 3D Printing
The VELO3D Sapphire separates itself from existing powder bed fusion solutions with its unique ability to print low angles and overhangs down to zero degrees, as well as large diameters and inner tubes up to 100 mm without the need for supports. This not only reduces the need for post-processing, but it overcomes the "45 degree rule" for conventional AM which recommends supports for any any surface less than 45 degrees. VELO3D frees designers to build the impossible – unlocking a wealth of designs that can now be produced with additive technology.
"VELO3D's Sapphire empowers us to optimize performance while decreasing cost to manufacture; the SupportFree process enabled us to manufacture a supercritical CO2 circulator at 2.5X less cost than traditional manufacturing"

- Jim Walton, Co-founder


"With Sapphire's SupportFree process, we can provide a much easier one-to-one transition from conventional manufacturing while still reaping the benefits of additive processes."

- Andrew Carter, Senior Manufacturing Engineer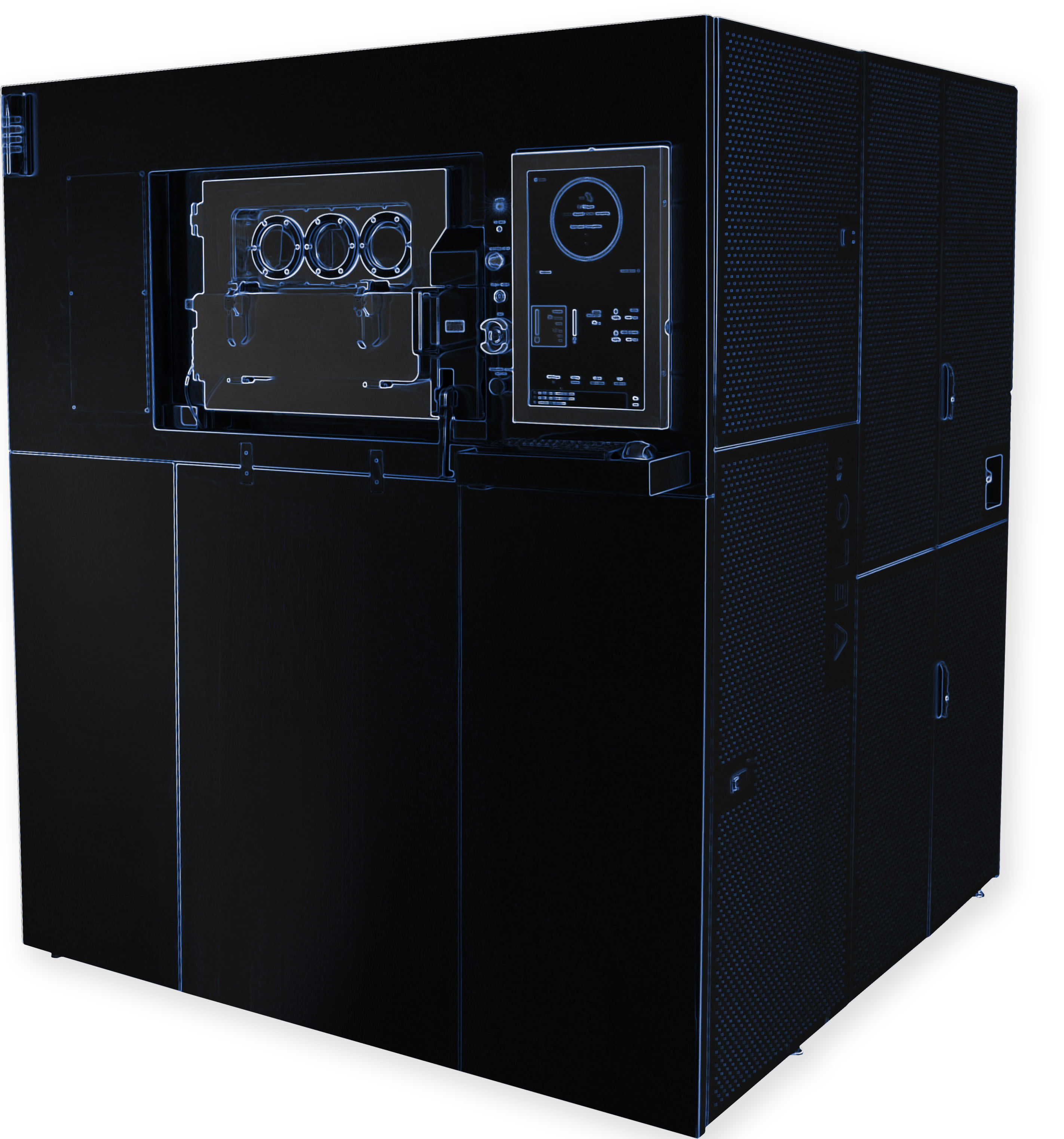 Materials
IN718, Ti6Al4V, Al357, Hastelloy X
Size (L x W x H)
2.1 by 2.1 by 2.5 m (82.5 by 82.5 by 98 in)
Size (1MZ)
2.1 by 2.1 by 2.5 plus 1.37 m (54 in) pit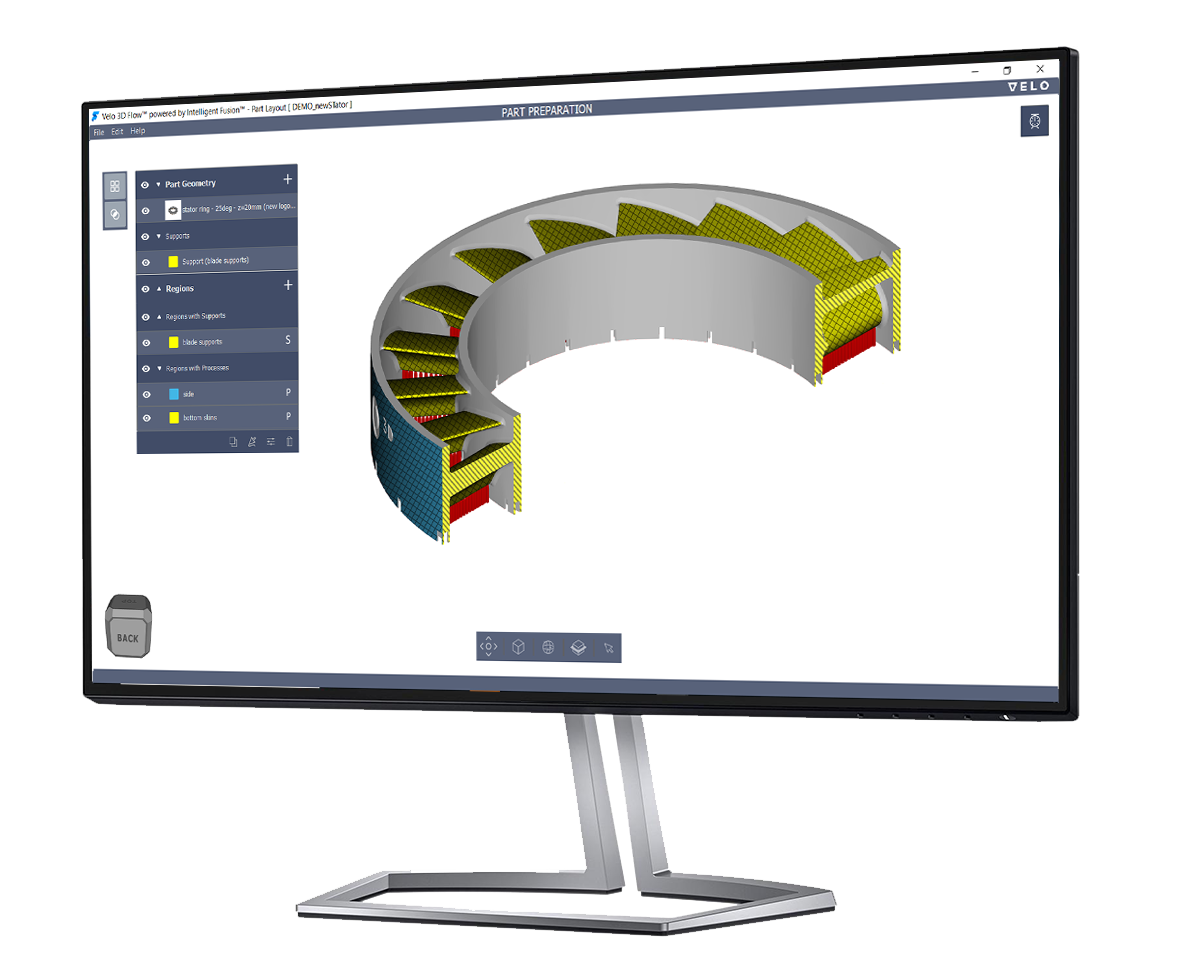 Process Aware, Simulation Driven Print Preparation Software
Flow™ ensures predictable print outcomes while significantly reducing print preparation time. Driven by a powerful, integrated simulation engine and co-developed with Sapphire®, Flow unlocks parts not previously possible with Additive Manufacturing (AM).
Additional Resources
Take Advantage of GoEngineer's Extensive Knowledge Base and Resources
[[marketo_modal_iframe:geTemplateModal:Title:category:product]]