"Alexa, what's my schedule for the week?" Technology is continuously evolving, allowing us to manage our day-to-day lives and personal schedules by opening an app on any device, anywhere, and at any time. From grocery lists and t-ball schedules to mortgage payments and service subscriptions, all of these details are accessible on demand.
So what if you could have this same sense of controlled access with the tools you use professionally? GoEngineer customers can access all of their assets and more through the GoEngineer Customer Portal. This customer portal eliminates downtime spent searching your inbox, visiting multiple websites, and time spent communicating requests from other departments.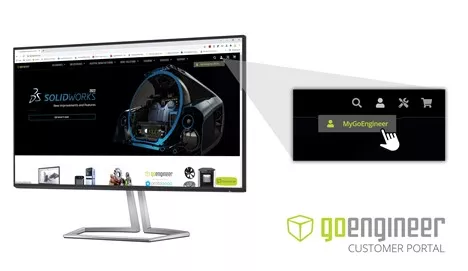 Assets, User B
ase, and Technical Support
Once logged in, all active, expired, and archived assets are listed. If your company uses SOLIDWORKS, this will display serial numbers, license types, number of seats, status, and expiration dates.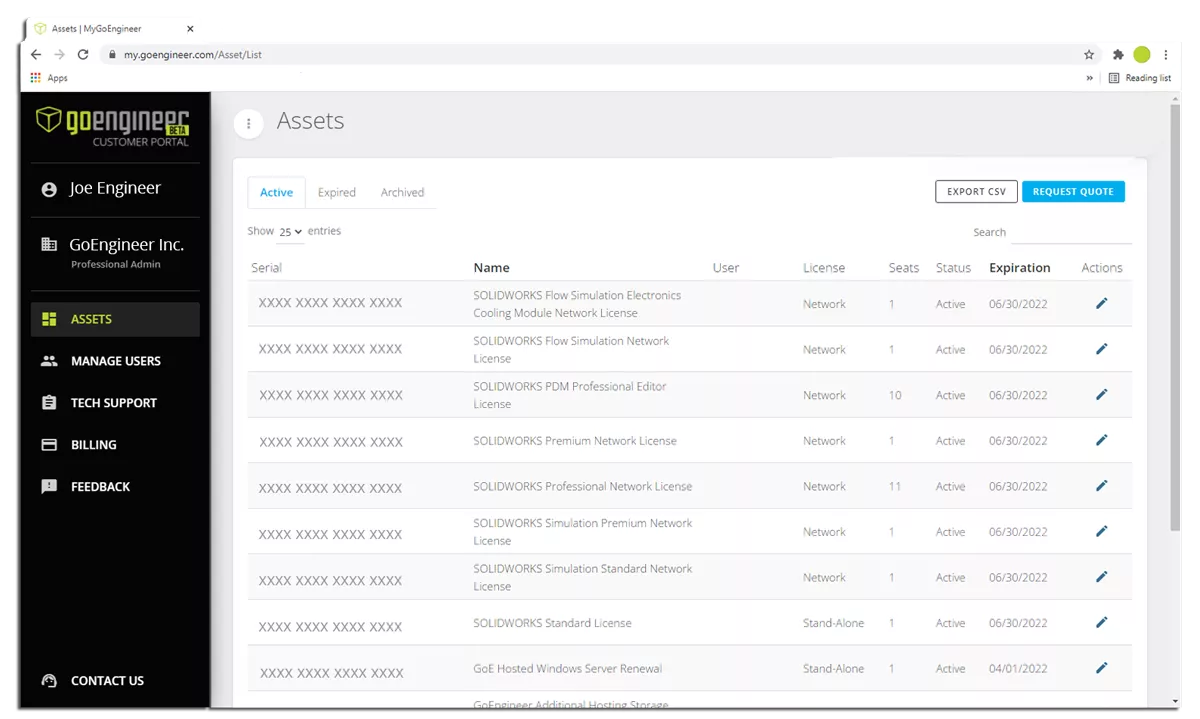 Do you need additional tools, want to explore new technologies, or plan to add more team members to your engineering department? Reach out to your Account Representative with the easy-access Request a Quote button for quick communication and quoting.
The GoEngineer Customer Portal also allows users to create and participate in technical support cases and review and track support history. When opening a support case, users will be assigned a Support Engineer and a case number. You and your Professional Administrator can monitor the status of your case and additional actions required to close the ticket.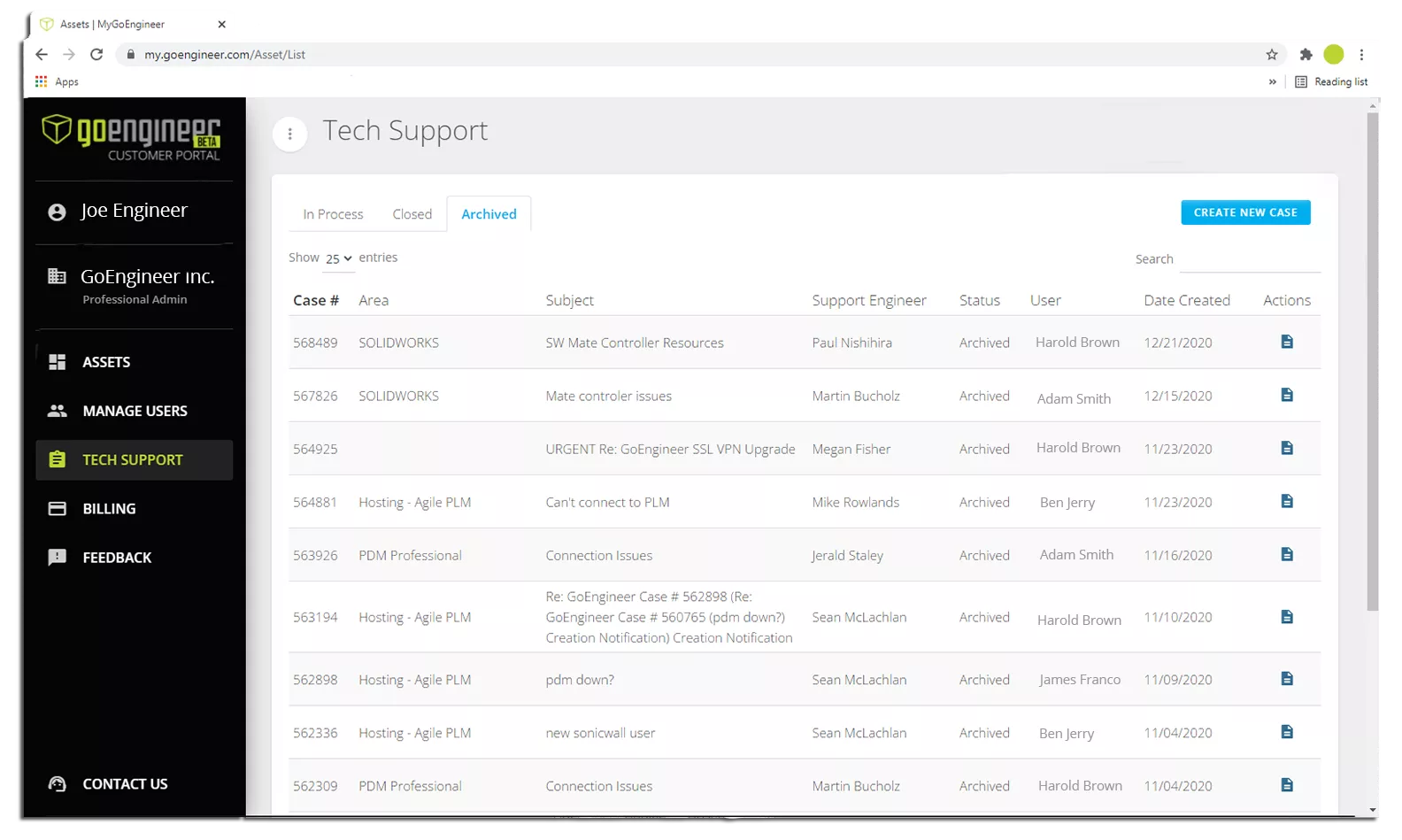 Professional Administrators can also manage which users have access to certain information such as technical support, serial numbers, billing and shipping information, or other details tailored to their role.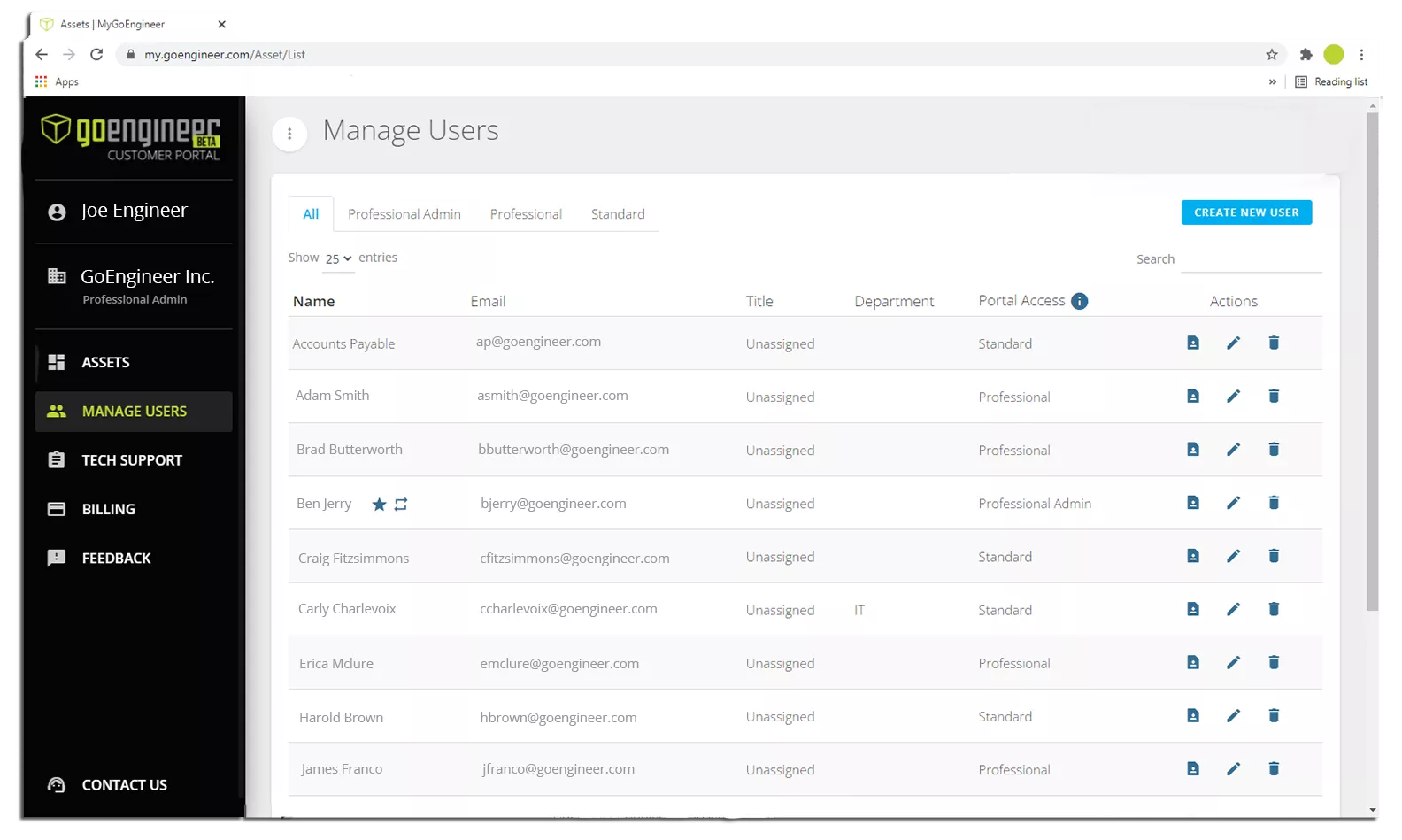 Billing Information & User Enhancements
See a snapshot of active renewals, easily access invoice history, and edit or view important company billing information details all in one place without the need to communicate with other departments in your organization.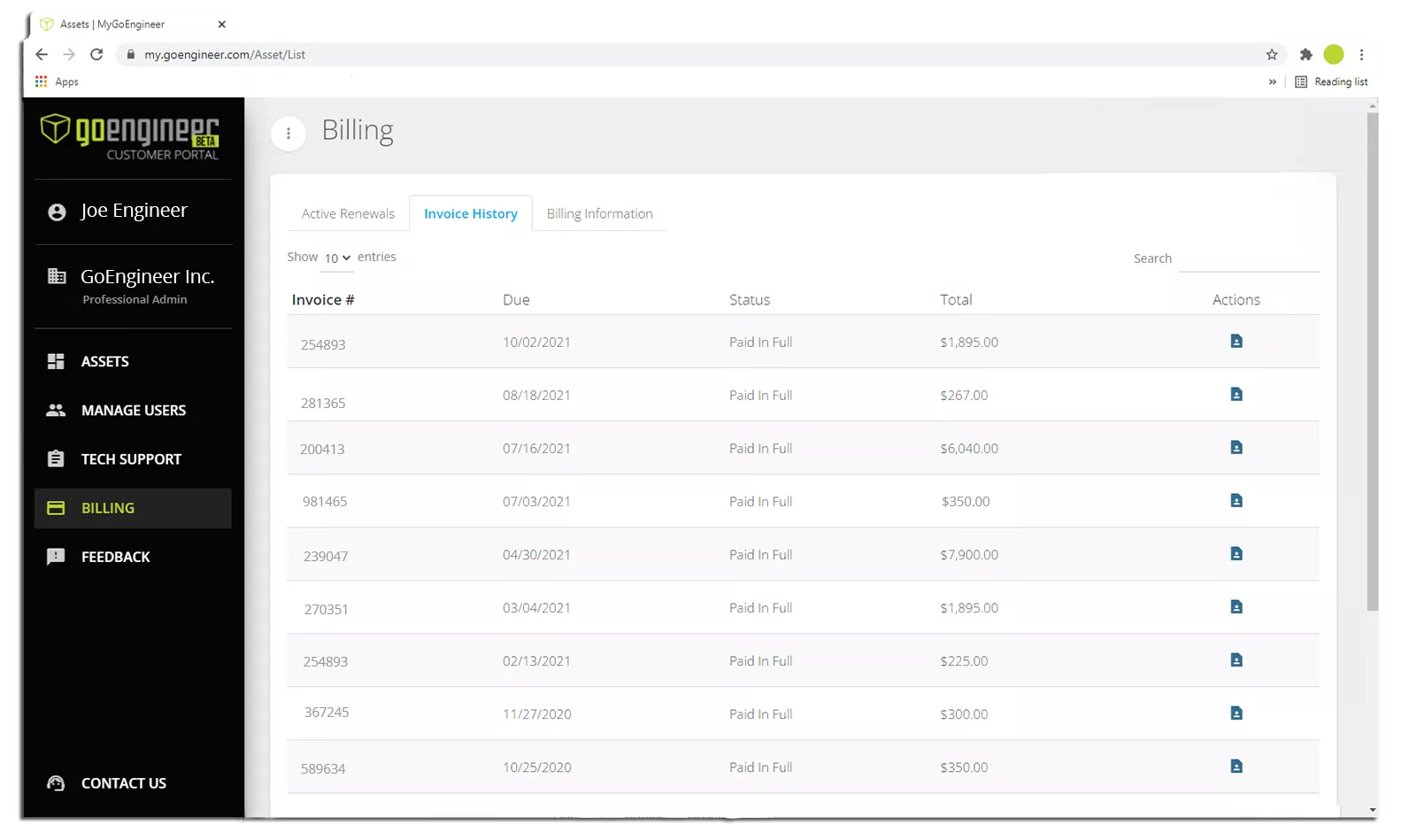 The GoEngineer Customer Portal is constantly evolving as we find ways to fine-tune it to meet our customer's needs. The feedback option allows our customers to share enhancements and information they would like to see in future to improve their user experience.
Questions?
Want to know more about the GoEngineer Customer Portal? Please contact us.