SOLIDWORKS CAM , released in 2018, was one of the most exciting new products seen in years and represented a new chapter in SOLIDWORKS as a total manufacturing tool. Find out the difference between Standard and Professional and get a SOLIDWORKS CAM overview here.
SOLIDWORKS CAM is based on CAMWorks , the first Gold Partner for machining. It uses advanced feature-based machining to look at the volume of solid bodies to develop features to be programmed. This allows the tool to be seamlessly integrated into SOLIDWORKS and it will work on any solid body that can be opened inside of SOLIDWORKS.
The powerful Automatic Feature Recognition (AFR) combines with knowledge-based machining to quickly create fully associative tool paths that can be processed into g-code and run on machines.
Accessing SOLIDWORKS CAM Standard
Since the SOLIDWORKS 2018 release, all current licenses on subscription include access to SOLIDWORKS CAM Standard . CAM Standard includes 2.5 axis milling, Automatic Feature Recognition, toolpath simulation, the technology database, and an NC editor.
An additional package, SOLIDWORKS CAM Professional expands on these capabilities and includes turning, high-speed machining, and indexing in the 4th and 5th axis.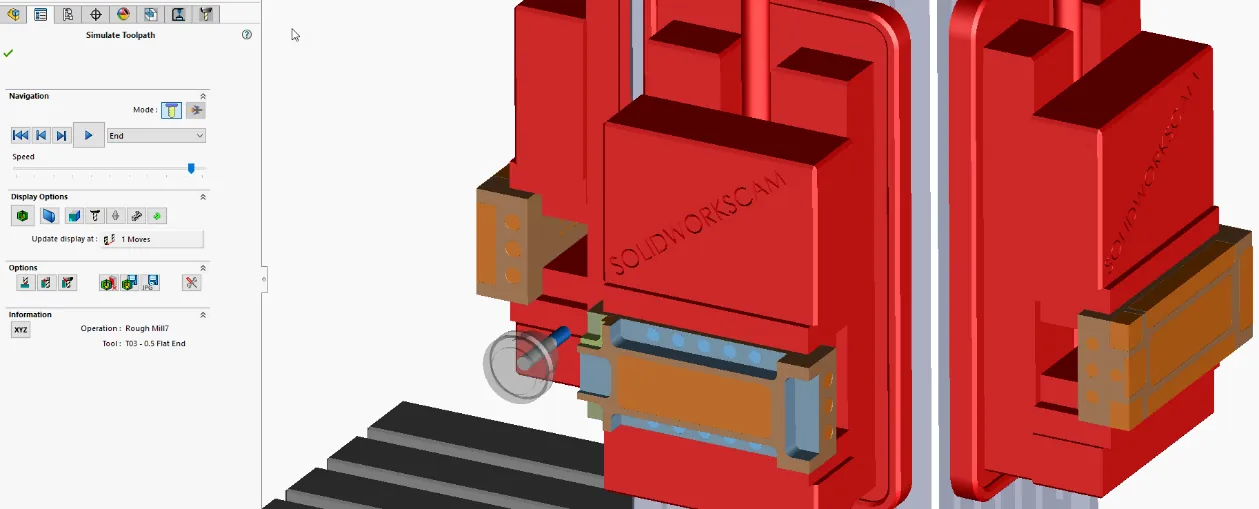 The major advantages to the knowledge-based machine programming of SOLIDWORKS CAM is that we can train the technology database in our preferences and processes so that programming parts can be done with a few simple clicks. We can get from part model to g-code in literal minutes.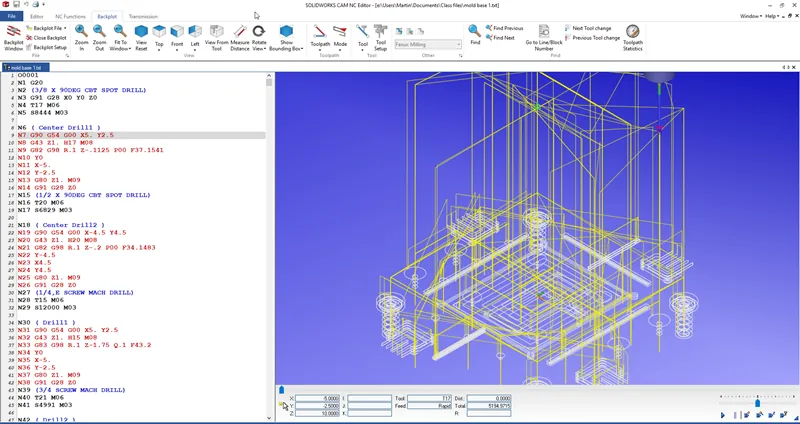 SOLIDWORKS CAM Standard vs. Professional: Side by side comparison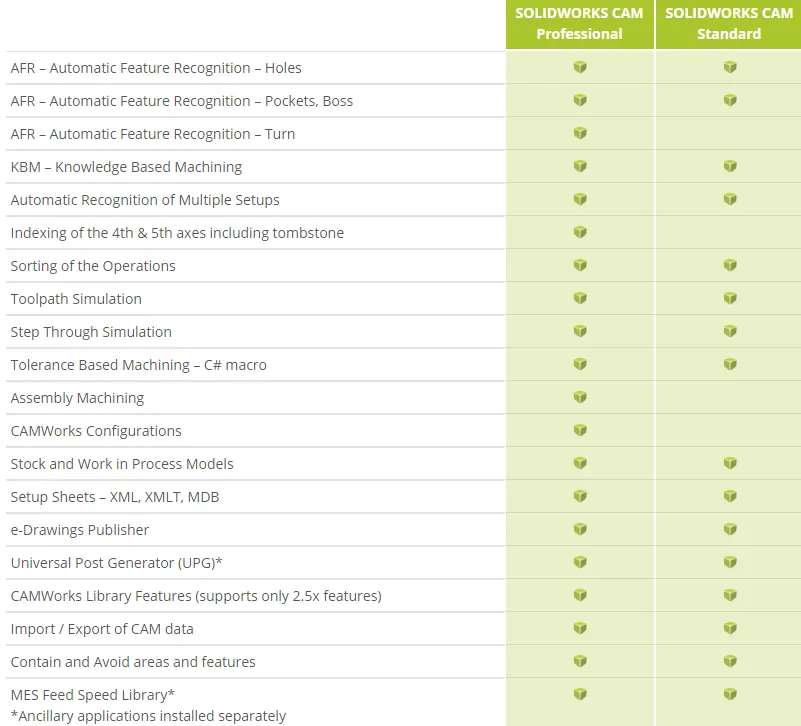 There are additional features that CAM Professional has that CAM Standard doesn't. You can view the full product matrix here to determine which is best for you.
We hope you found this SOLIDWORKS CAM overview helpful. If you're on subscription and ready to get started, check out our top 10 CAM tips and tricks video below.