select the top of that line for my pasting insertion point.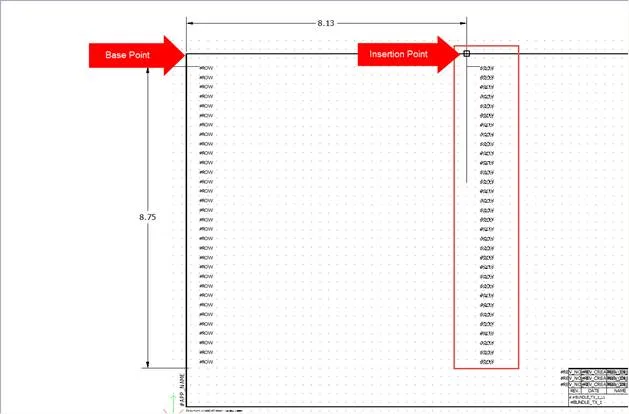 Remember to save your titleblock. Then go test it out in a project to make sure those all are incrementing correctly. If you are editing an existing one that's already in a project don't forget to update the title block.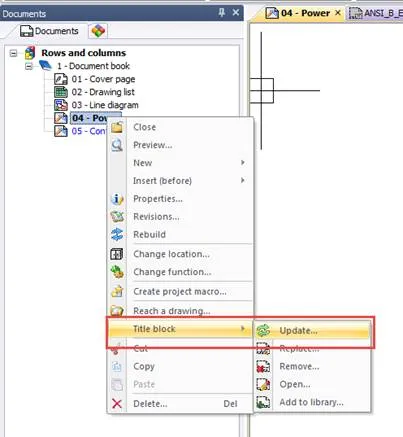 The final step is to make sure the rows are formatted the way you want. Essentiallly the idea is Sheet Order Number + Row Order Number. This formula is in Configurations > Project > Mark
I found a default one that looks like what you wanted.
TLDR: ALLTRIM(STR( ( VAL(FILE_ORDERNO)*100 + VAL(ROW_ORDERNO) ), 5, 0))
Essentially it extracts the numerical value of the file order number (ex: drawing #3) and multiplies it by 100 (example ->300). Then it adds the row number to it so depending on which part of the sheet the attribute is on (01, 02, 03). Then It trims it down to a certain number of digits)