What is CPQ?
CPQ stands for Configure Price Quote. CPQ can be defined as a system that allows a customer to specify their requirements and receive a quote for the products that will meet their needs.
These systems make it easy for your customer to specify what they need and for you to rapidly provide them with a price. If the process of receiving a quote from your company is not easy, your customer is likely to go to a competitor.

Who needs CPQ?
CPQ applies to products that can be described as "the same as but slightly different". Not everyone wants to, or can, buy from a catalog. Sometimes one size does not fit all. Mass customization is becoming the norm and the best companies are working on strategies to be successful at it.
You need CPQ if your business:
Is losing business because it takes too long and too much effort to create a quote.

Is losing business because your lead times are too long and design is the bottleneck.

Has dealers across a wide geographic area or a mobile sales force.

Cannot design new products or enter new markets because you are too busy with standard items.

Needs a competitive advantage.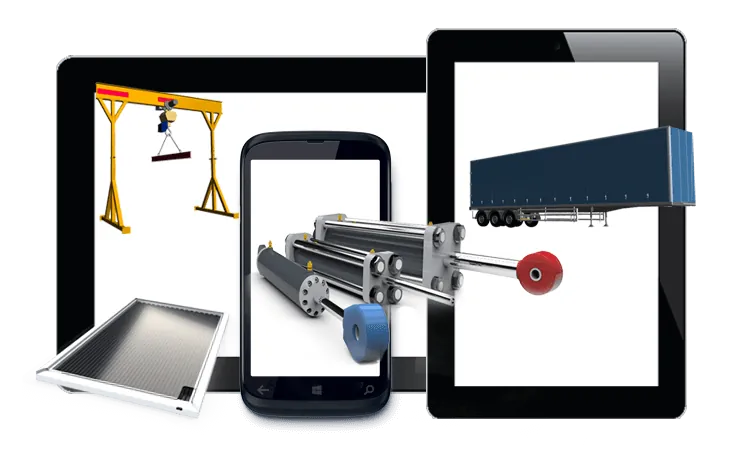 Where Do I CPQ?
CPQ should be available where the customer is. There are several types of customers that need to be satisfied.
If you have sales reps or dealers that work remotely, consider a CPQ system that presents a web-based interface. DriveWorks enables companies to develop powerful online configurator applications that are supported by 3D graphics and designed to gracefully guide your customer through the specification process. CPQ interfaces can be launched from within CRM systems like Salesforce or Microsoft Dynamics.
If your customer is on the shop floor and creating drawings is a bottleneck, DriveWorks can be used to automatically generate drawings and other manufacturing content.
If your customer is the actual end-user of your product, DriveWorks also makes it easy to interact with your company. Your CPQ system can
Be accessible 24/7 on any device

Provide instant information like pricing or a 3D preview

Enable a secure Point of Sale if they want to buy now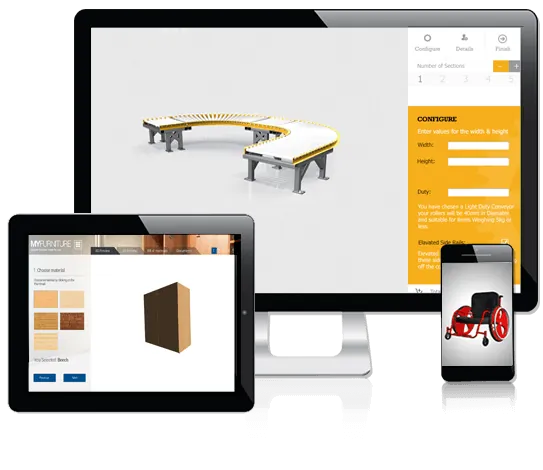 I'm a CAD user, how does this affect me?
In many cases, some level of design work is needed to support pre-sales activities. Sales teams need engineering or design data to generate a quote. The work that must be done to develop new configurations
Can be repetitive and boring

Can be very time consuming

May prevent you from designing innovative new products

Is a waste of time, especially for opportunities that are lost
Our ERP system has a CPQ (or configurator) module
ERP systems typically have Configurator systems that allow you to generate pricing info or BOM's. These are great systems that help companies efficiently sell their products. Unfortunately, there can be limitations with ERP-based configurators.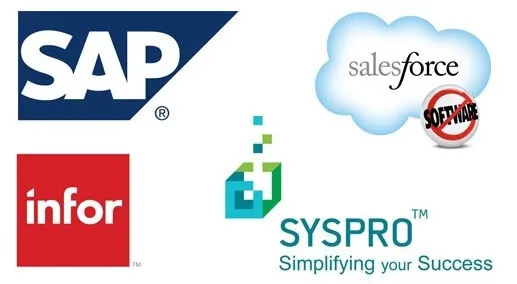 What happens if the customer needs a size that does not exist in an ERP-based configurator?
DriveWorks can be set up to either accept the input selections from an ERP configurator or work as an integrated standalone application that accepts user inputs to define the geometry that will satisfy the requirement and it connects with:
The ERP system to generate pricing data (in real-time during or after the specification process).

A CRM system to auto-populate customer information and tag files generated with properties that define a specific project, customer, sales opportunity, or all the above.

CAD to automatically generate all the drawings and other manufacturing information.
How long does it take to create libraries of all the variants that can be configured?
DriveWorks enables companies to develop their product libraries and associated data either "overnight or over time". DriveWorks can be used to generate the data to populate tables and databases within the ERP system either in bulk or as the customer demands.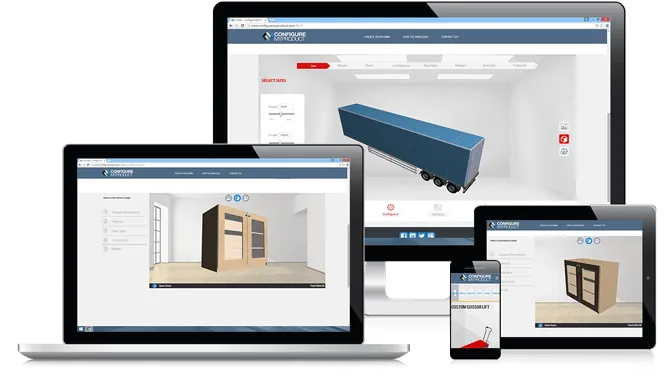 Drawings aren't the only documents needed to support sales and manufacturing
DriveWorks allows companies to automatically generate a wealth of information that is needed to make a sale or manufacture a product. The list of automated outputs includes but is not limited to:
Flat Patterns for routers, flame cut, or waterjet cutters

Photo renderings to help your customer visualize the product you will deliver

Cut lists to feed the shop floor

NC Toolpaths (when integrated with CAM systems)

Installation Drawings to help the shop or your customer assemble the product

Sales opportunities that can be managed by a Rep or Dealer

Items for new products in an ERP system

New contacts for the CRM system
CPQ – The competitive advantage
Many sales teams and design teams still use tools such as spreadsheets, design tables, and simple templates to make their jobs quicker and easier. Unless they are connected, your company may spend significant time trying to figure out what went wrong or why you keep losing business. Having CPQ technology is a competitive advantage.