What is SOLIDWORKS Make?
SOLIDWORKS Make is a module brought to you by the 3DEXPERIENCE Marketplace. It is an app that allows for a seamless way to get components manufactured by collaborating with digital manufacturers nearby and across the globe.
How to access Make within SOLIDWORKS
Like many of the convenient tools found within SOLIDWORKS is the ability to add tools directly into the user interface. The 3DEXPERIENCE Marketplace is available as an add-in directly for SOLIDWORKS. Select Tools > Add-ins (or the drop-down next to options) and select the 3DEXPERIENCE Marketplace shown below.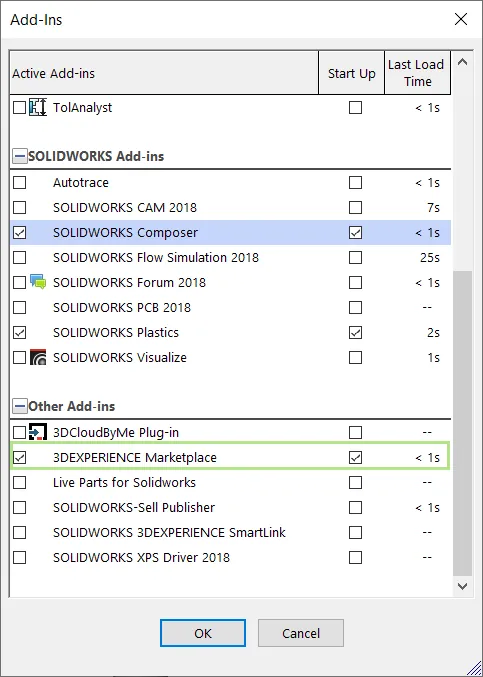 If the tool doesn't exist, you can download the latest version of this tool here. The below image shows what the download web page looks like.
Choose the SOLIDWORKS version you have and under free tools, select 3DEXPERIENCE Marketplace (the oldest SOLIDWORKS version supported by 3DEXPERIENCE Marketplace is 2018).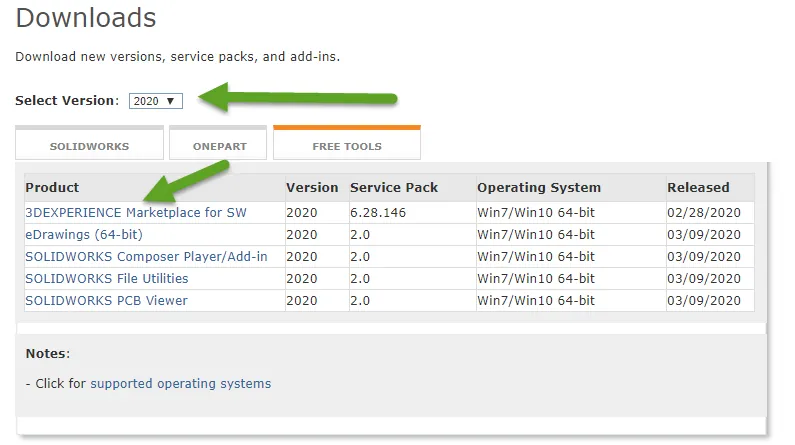 Once you load the tool via the add-ins, the 3DEXPERIENCE Marketplace icon will show up in the Task Pane on the right-hand side. Select the icon and log in to your 3DEXPERIENCE Marketplace account.
For example, I have a little hobby project that I'd like a few small prototypes made. Now that I have completed the design, it is ready for a quote. I'll select the 3DEXPERIENCE Marketplace, then the 'Get a quote' button (as shown below).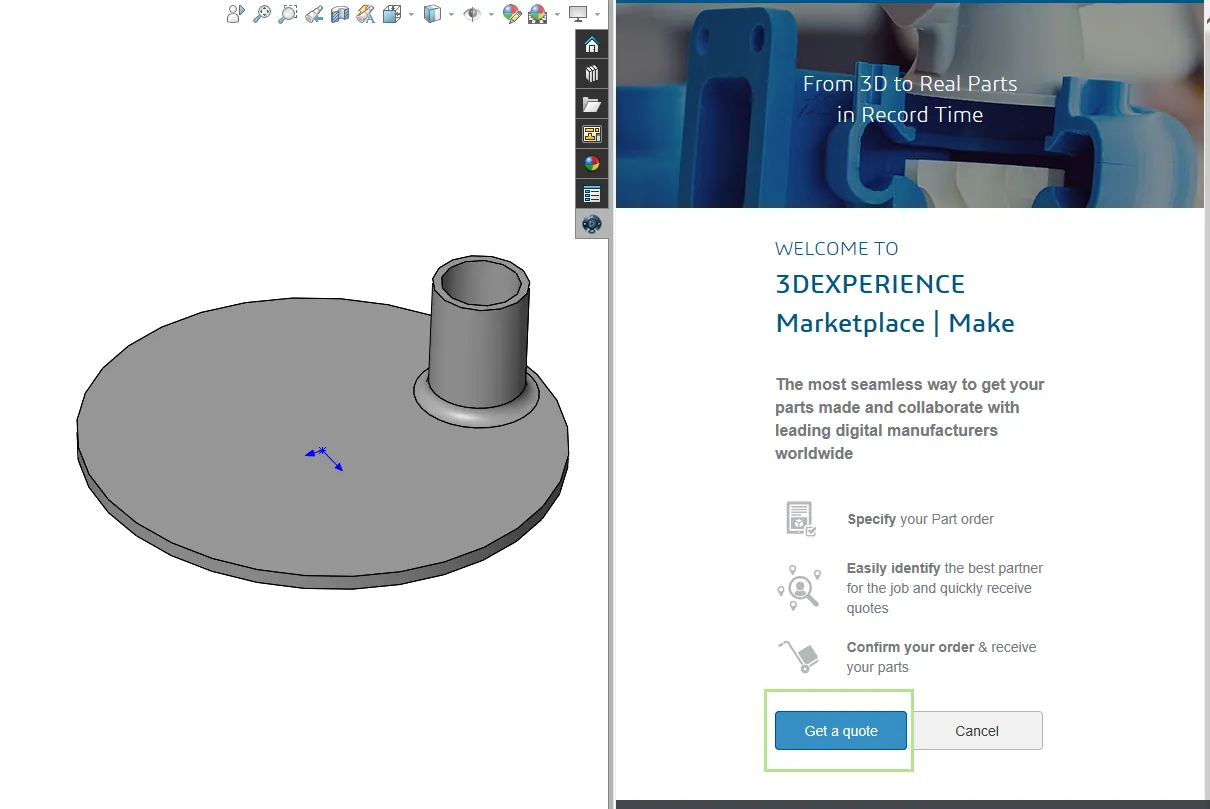 Then select the 'Make' button to launch the website (as shown below). The add-in will ask you how you would like to upload the model as an STL file or as a SOLIDWORKS part. Once on the website, the details can be configured.

How to use SOLIDWORKS Make
Below is an image of the project I am working on and that I uploaded to get quoted. I can complete this process in three easy steps:
Select content

Find a service provider

Send quote request

The specifications are below. This is where you will define the desired process, materials, and finishes.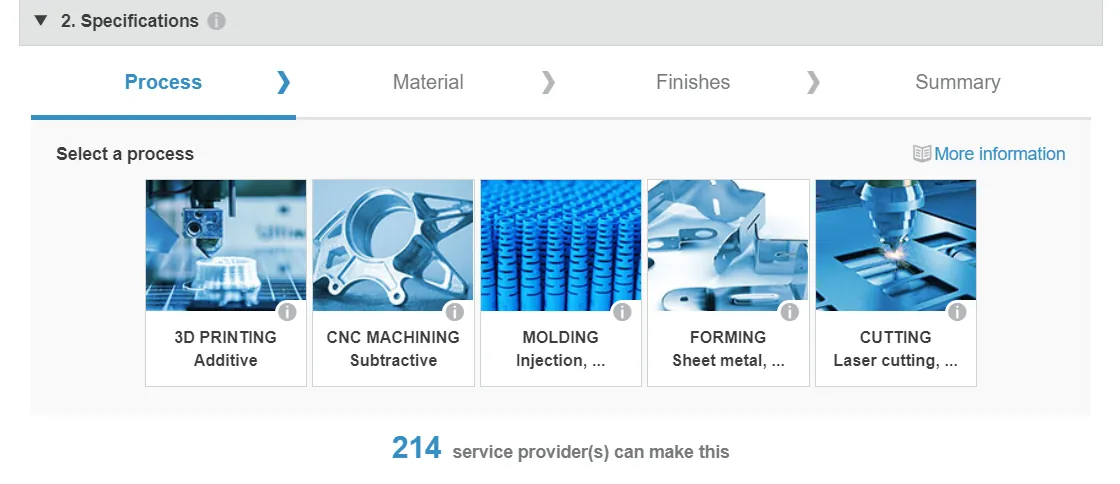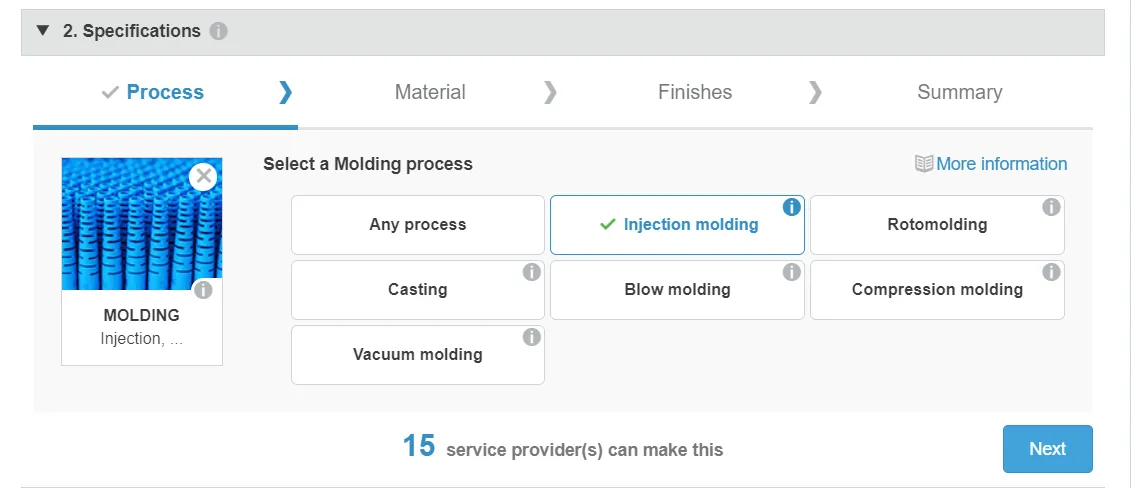 In my specific case, I was looking to get my part injection molded in High-Density Polyethylene (HDPE), with a default tolerance of 0.2mm. I don't care about color for my prototype run, but the option exists to specify a color as shown below.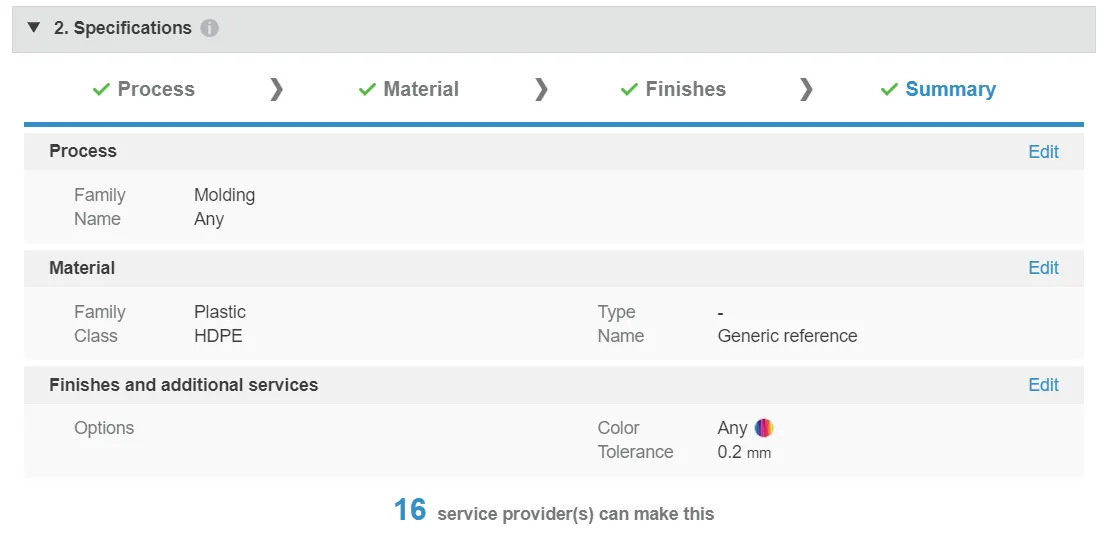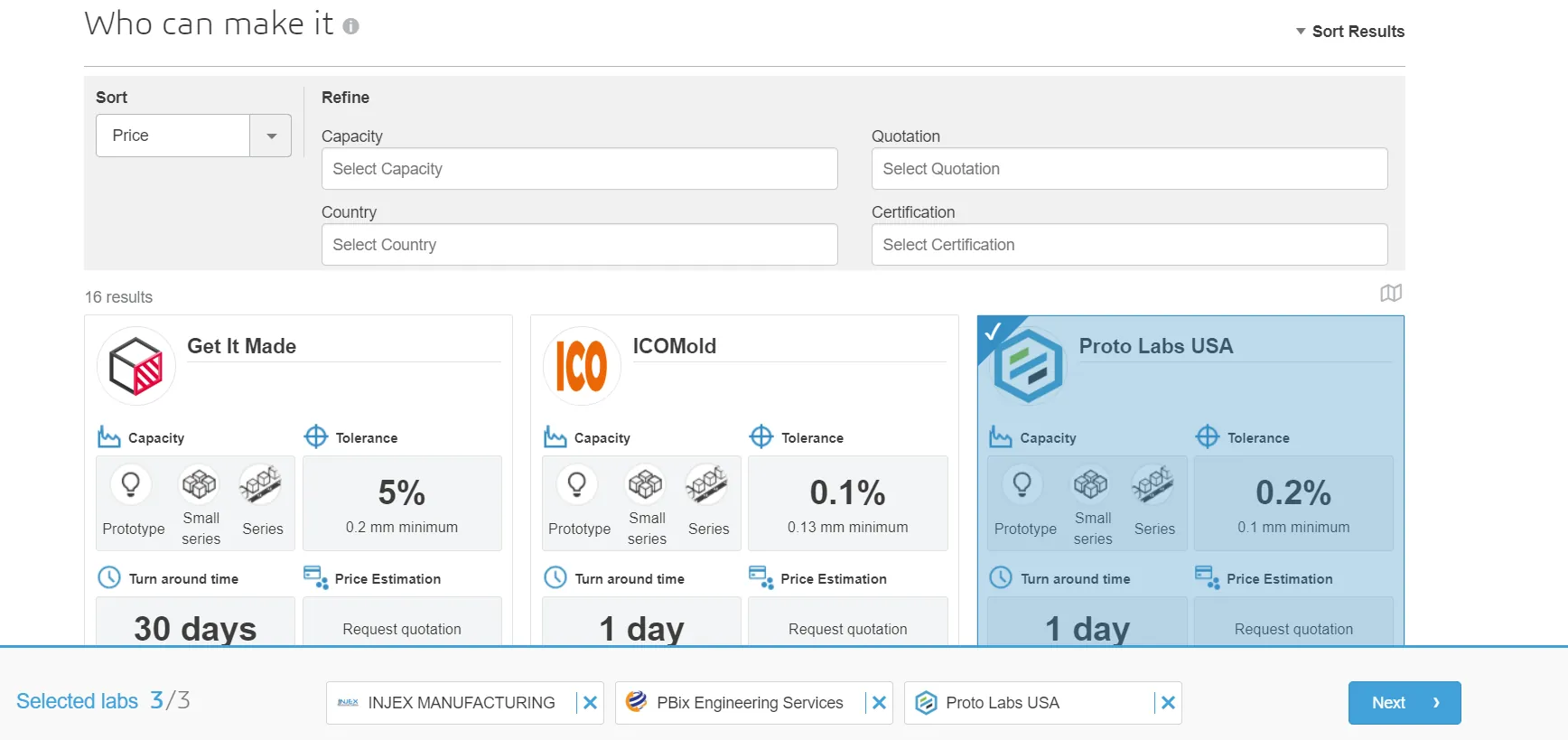 At the very end, you can select up to three manufacturers to acquire competing quotes. This tool can be used for prototyping small series or larger production runs from certain manufacturers.
Now that I successfully placed my order, I should receive my prototype in a few days.
Want to learn more about 3DEXPERIENCE? Contact us.