Earlier this year, GoEngineer relocated from Pontiac, to a brand new office that includes a 3D printing lab and SOLIDWORKS training facility in Auburn Hills, Michigan. If you're near Metro Detroit, stop by and check out the latest innovations in additive manufacturing.
Our 3D printing lab will continue to expand, but today it is home to three of the major players in the additive manufacturing space.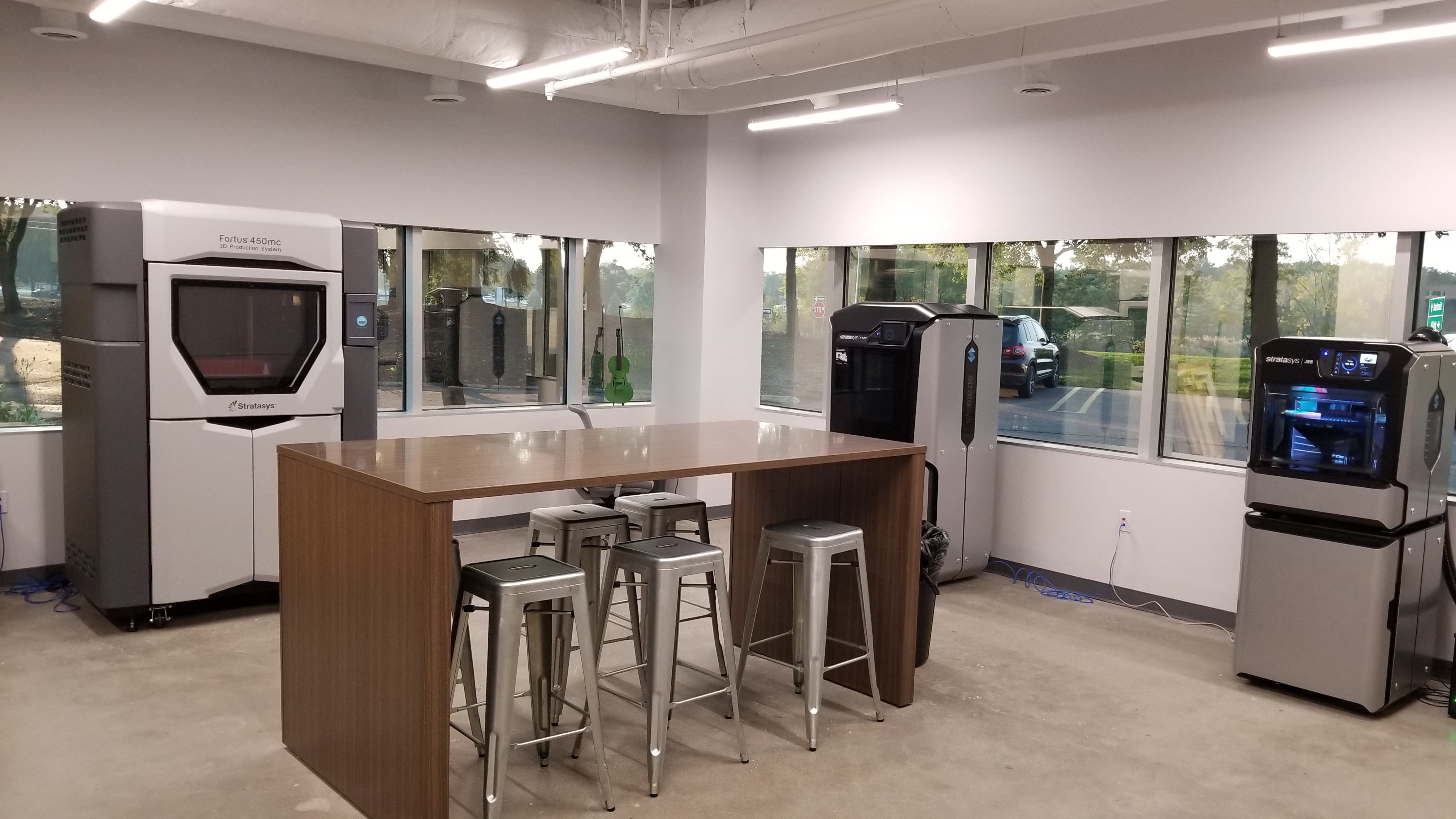 3D Printers at GoEngineer Auburn Hills
Stratasys F170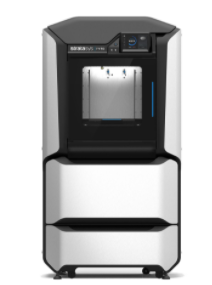 If you follow our social media accounts, you may have seen that we recently unboxed the F170, part of the F123 Series of 3D printers from Stratasys.
The F170 is an office-friendly, entry-level professional FDM (fused deposition modeling) 3D printer, with a build envelope of 10" x 10" x 10" and compatibility with four materials: ASA, ABS, PLA , and TPU 92A . These materials can be used for a variety of different applications - from practical end-use parts to enduring prototypes and concept models.
The F170 uses GrabCAD Print software so you can quickly upload native CAD files and get printing.
Stratasys Fortus 450mc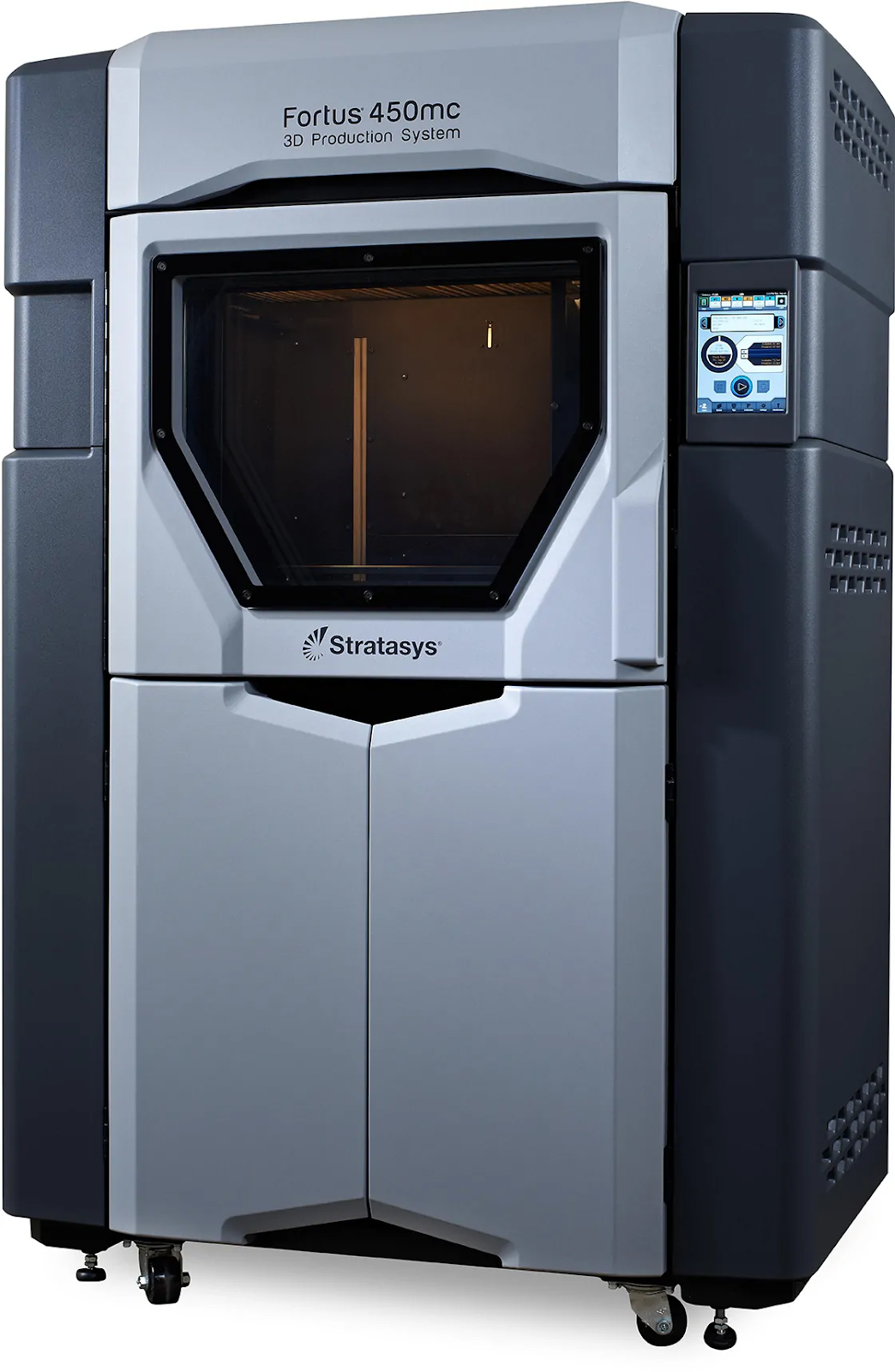 The Fortus 450mc is a robust, industrial 3D printer capable of handling just about any job you throw at it again and again and again. This 3D printer has a large build envelope at 16" x 14" x 16" and can print with eleven materials:
Just like its F170 office neighbor, the Fortus 450mc also uses the intuitive GrabCAD Print software that lets you prepare, schedule, and monitor jobs, plus Insight Software for advanced editing and optimization.
Stratasys J55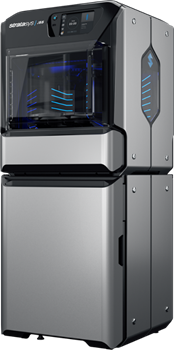 In April 2020, Stratasys launched the J55, a PolyJet 3D printer focused on ease of use and affordability, bringing high-end PolyJet functionality to an office-friendly footprint. (RELATED: The Stratasys J55: Filling Big Shoes with a Small Footprint)
With its unique round, rotating build tray, the J55 has a build area of 1,174 cm² and can print five resins simultaneously to produce more than 500,000 unique Pantone-validated color combinations. The J55 can print with the Vero family of materials (both Vivid and non-), transparent VeroClear, and DraftGrey.
Like its big PolyJet brothers and the Stratasys' FDM product line, the J55 also works with GrabCAD Print, allowing full control of the shop from a single intuitive interface.
If you'd like to schedule a visit or speak to our on-site Application Engineer to learn more about incorporating additive manufacturing into your organization, school, or manufacturing center, please contact us!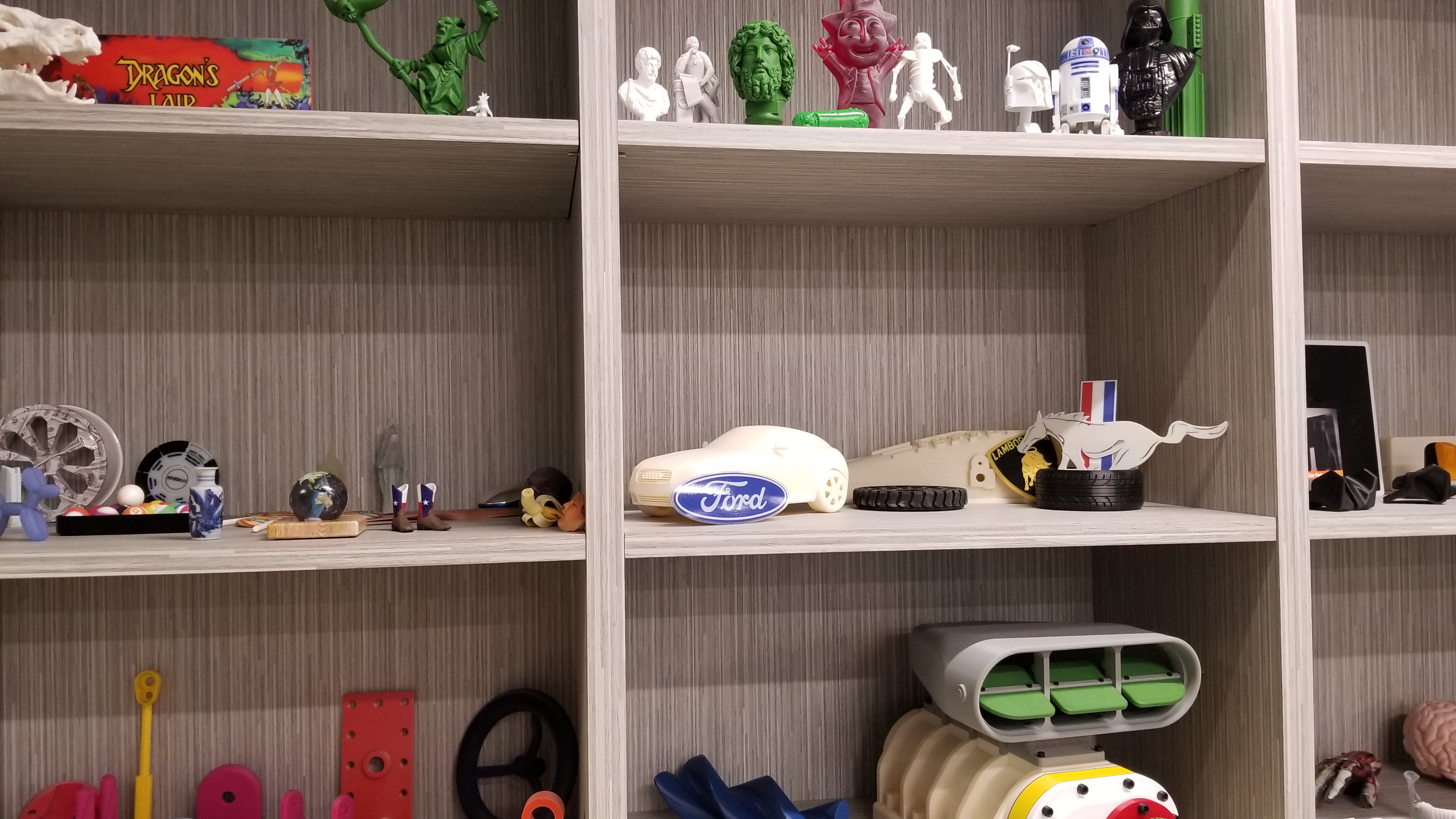 Other GoEngineer Offices in Michigan
Not in Auburn Hills or the surrounding area? We have additional offices located in Canton, Grand Rapids, and Jackson.
Related Articles
3D Printing with the F123 Series: Hardware, Software, and Materials
New Stratasys J55 3D Printer: Created for your Workspace