Have you ever upgraded SOLIDWORKS and started receiving file location errors? Maybe your templates are invalid, or you see <MOD-DIA> instead of the diameter symbol? These issues are due to the reference file locations looking in the wrong location, most likely an old installation folder. In this tutorial, I'll show you how to find missing file locations in SOLIDWORKS.
To modify the location of these files, navigate to tools>options>system options>file locations.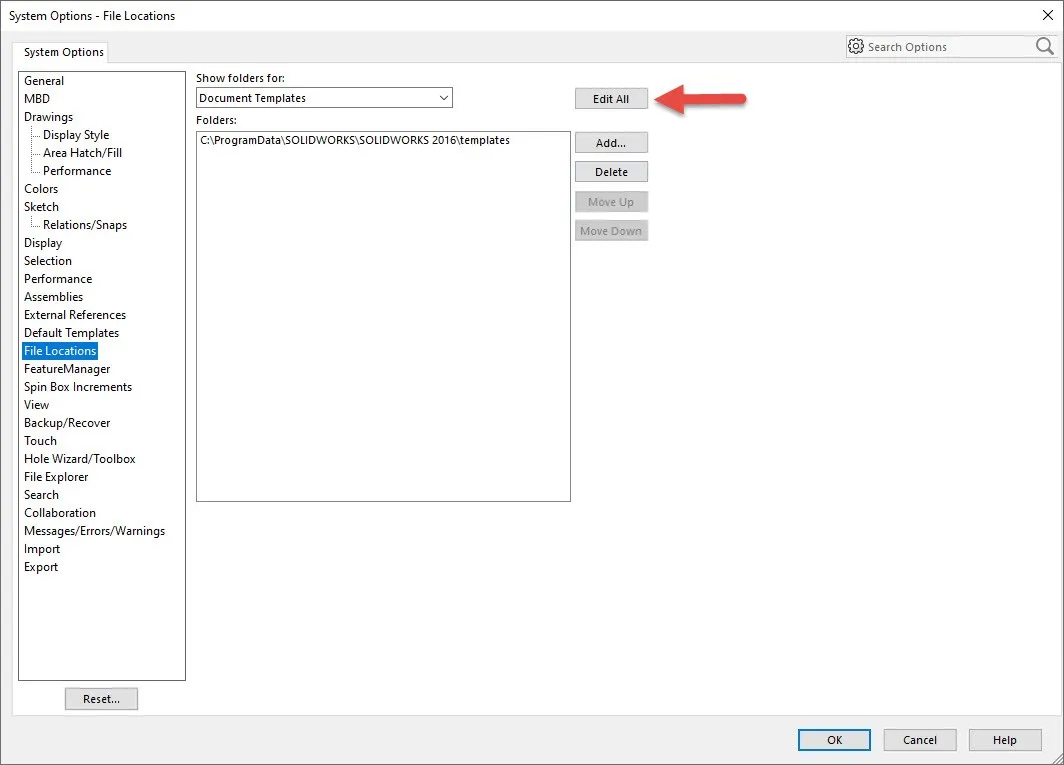 Using Add and Delete to add and remove the file locations one by one is a slow process. Fortunately, we can use Edit All, which displays all the file directories in one dialog box. This will allow us to change any or all file locations easily. Below is my file location mapping. My 2019 installation is referencing old file paths from a previous install. I can update these individually by simply typing in the new path column.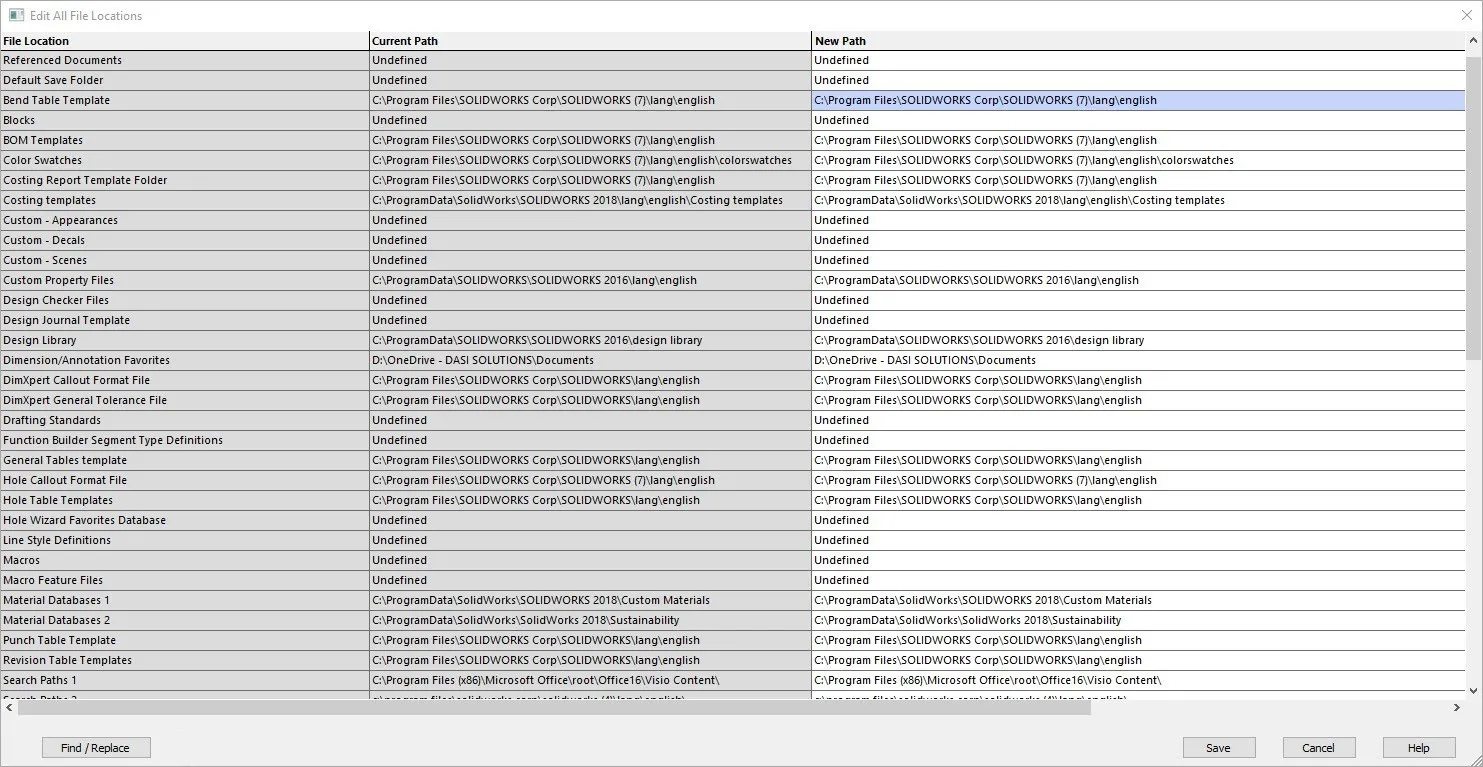 If I need to update multiple file paths, I can use Find/Replace to edit all similar directories. I have added the original directory to the Find What field and the new directory in Replace With. Selecting Replace All updates all directories containing the specified text. You can repeat the process with other edits and click close when finished.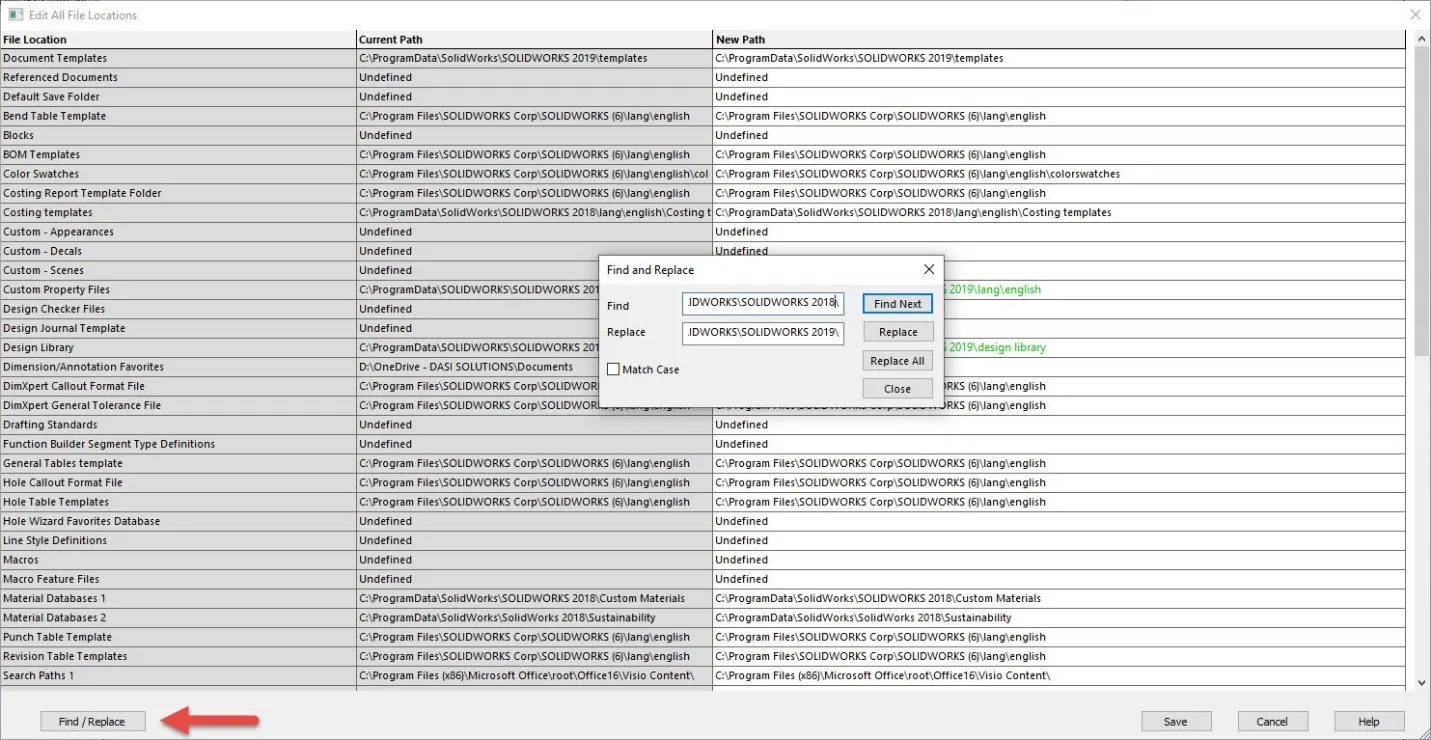 If you need to reset your file locations back to the default locations used when the software was installed, you can use reset. Make sure to use reset this page only, or you will lose all other customizations.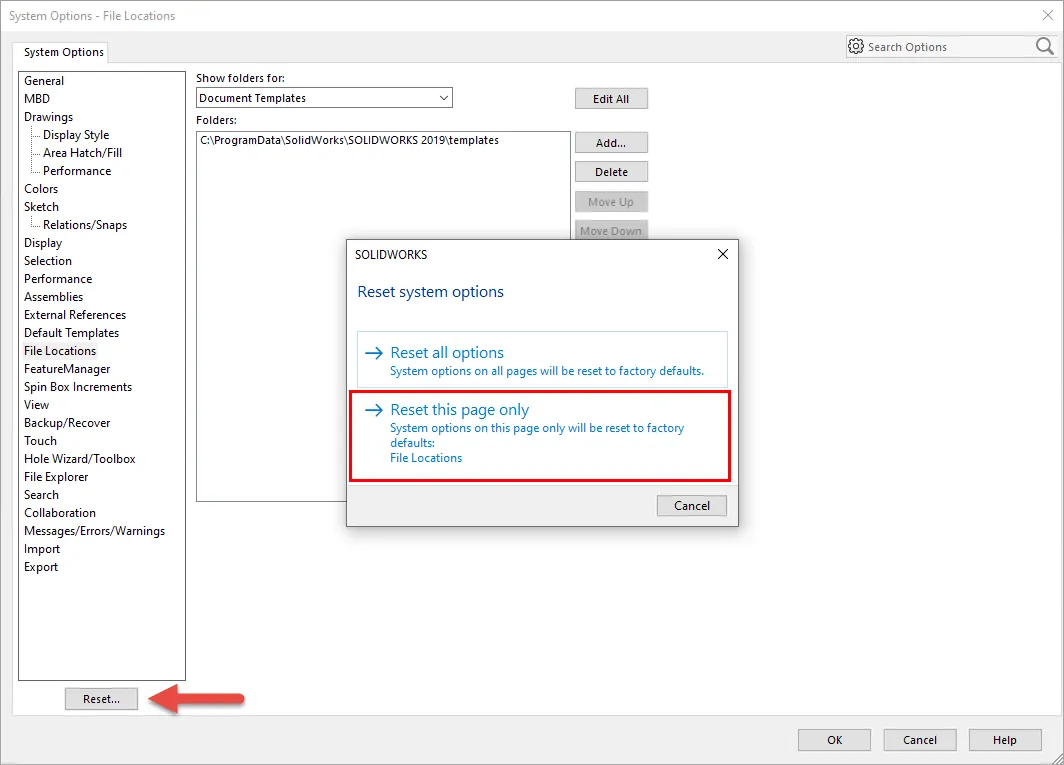 I hope you found this missing file locations in SOLIDWORKS tutorial helpful. Fore more tips and tricks just like these, be sure to subscribe.