SOLIDWORKS 2020 Promises a host of new features and tools to make our lives easier. This new feature has been something designers and engineers have been asking for, for a long time. Brand new in SOLIDWORKS 2020 you can now add hole callouts to sections views.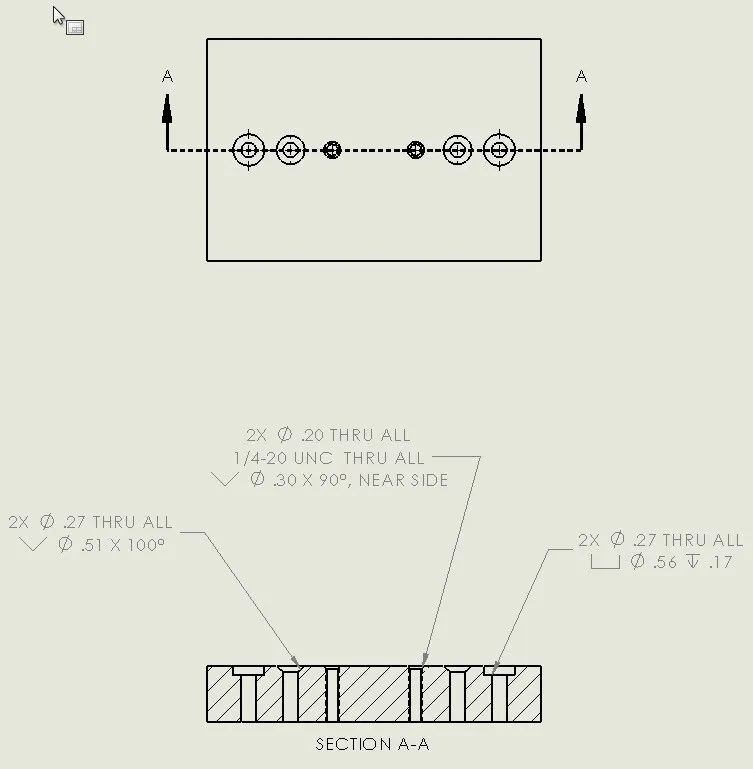 All you have to do is select the callout tool and then select one of the lines of the sectioned hole and the callout will populate.
Interested in learning more about what's new in SOLIDWORKS 2020, check out our collection of videos here.