Introduced in SOLIDWORKS 2019, SOLIDWORKS 2020 markups are more powerful, easier to work with, and are now available without the requirements of certain hardware.
First up, you can now create markups with a mouse, where you needed a touch/pen enabled computer in 2019. This opens up the use of markups to many more users. In the same vein of opening up markups to more users is the new ability to markup drawing files.
Other improvements to markups in SOLIDWORKS 2020 make the experience of using markups easier. Markups now have both a toolbar and a command manager tab, to more easily access the related tools, as well as, the buttons being larger when using Touch Mode.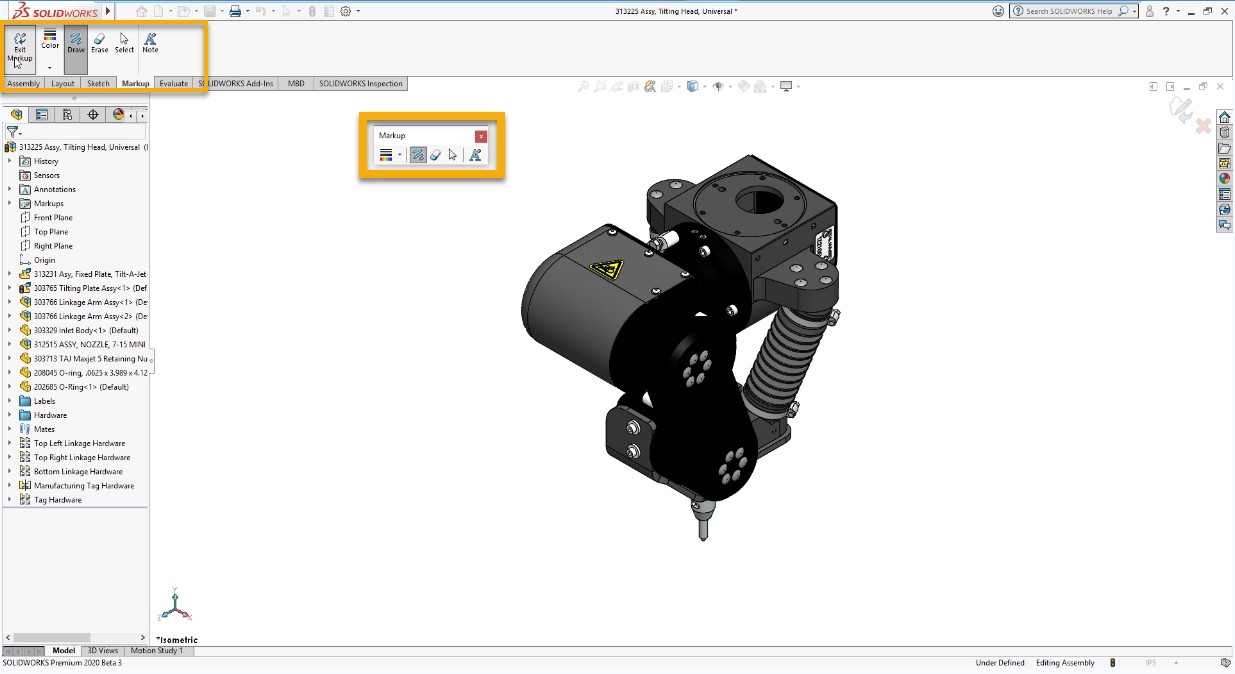 Previews when hovering over the markup in the Feature Tree, bounding boxes around individual markups, and the ability to export markups to multiple formats, all add to the flexibility of the toolset and fit markups into your design and review workflow.
Interested in learning more about what's new in SOLIDWORKS 2020, check out our collection of videos here .