One of the little tricks we have all learned to live with while installing SOLIDWORKS with admin images is how to deal with Toolbox. This is especially true when the toolbox is in the SOLIDWORKS PDM vault or on a shared network location. Well as of SOLIDWORKS 2020 Toolbox Installation this is no longer an issue.
The 2020 admin image options editor now gives us the option to not install those data files.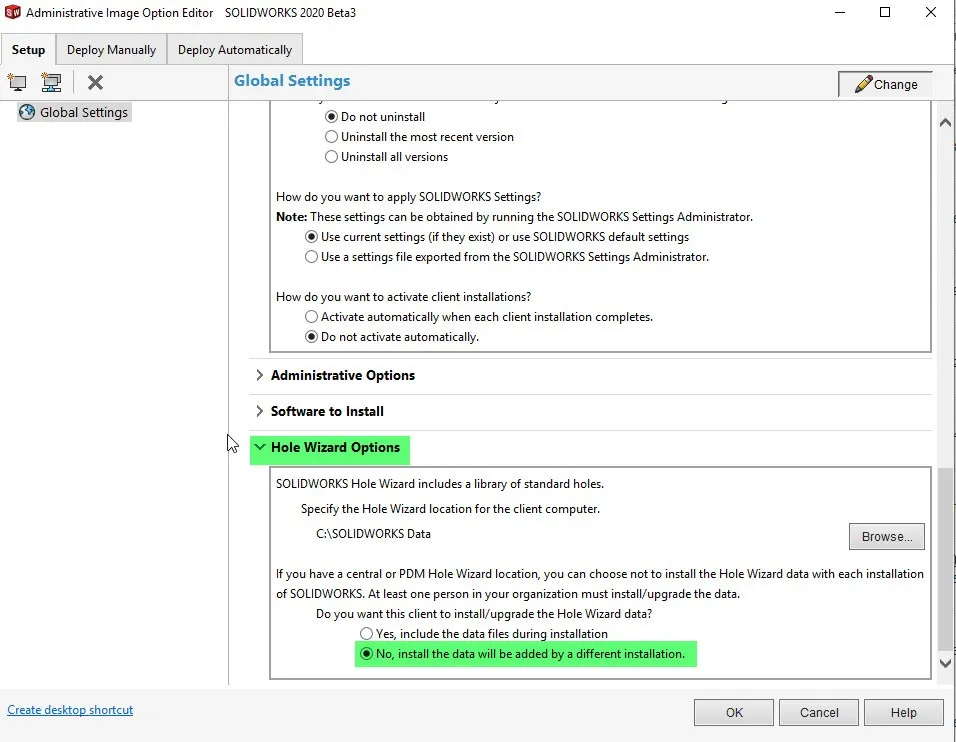 This allows us to update those files separately and have the setting pointed to those shared locations or files stored in the vault, without the error messages and permissions issues.
Interested in learning more about what's new in SOLIDWORKS 2020, check out our collection of videos here.
View detailed instructions on how to install SOLIDWORKS.