New in SOLIDWORKS Simulation 2020 we have a utility called the Simulation Evaluator. This new utility reports on four aspects of your Simulation:
Verifies read/write access to your simulation results directory
Calculates the mesh volume from your active Simulation study for comparison to your original SOLIDWORKS CAD model volume
Ensures that you have all materials defined for all your components in your study
Checks to ensure that you have enough storage capacity for our Simulation results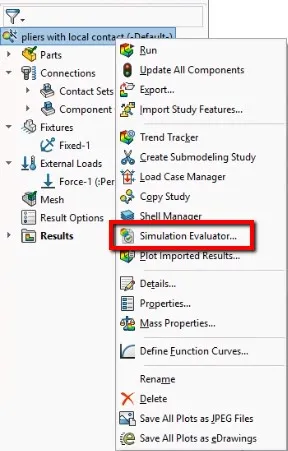 Access to the Simulation evaluator is located under the main Simulation tab in the SOLIDWORKS Command Manager or from the right-click menu at the top of the Simulation Design Tree.
Once the Simulation Evaluator is open you will be able to review a summary report on the four areas mentioned above. Review any warnings or error messages as shown below: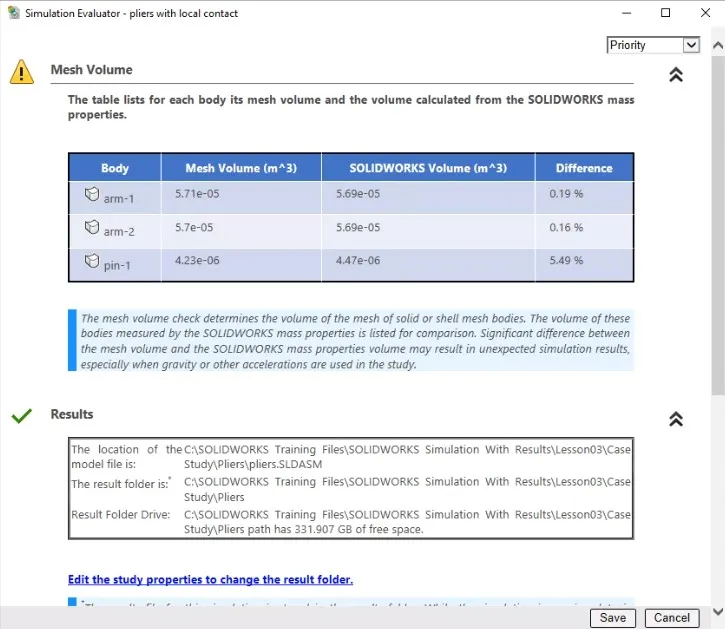 An additional benefit of using the Simulation Evaluator is that it will also check your results directory to see if your previous Simulation study results have been moved.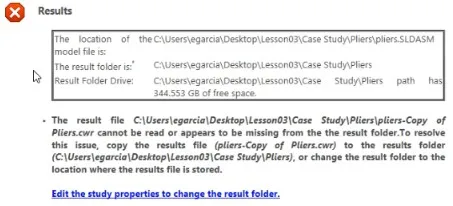 Additional Information to Consider
The following is some additional information to consider when working with the Simulation Evaluator utility.
To begin with, the tool is confirmed to work with 2D simplification studies, and all Simulation study types up to and including Simulation Premium licensing.
Next, this tool is not for checking or reviewing loads or contacts in your simulation study, this has been a common misconception due to the name of the utility.
Lastly, if you wish to save the report form the Simulation Evaluator you can do so by clicking the dedicated save button on the lower right-hand corner of the report window. You will be able to then save this report as a *.txt file for adding documentation to a design history file or perhaps as part of an approval process for your product lifecycle control.
Interested in learning more about what's new in SOLIDWORKS 2020, check out our collection of videos here.