Does upgrading or uninstalling SOLIDWORKS give you nightmares?
If you're the type of SOLIDWORKS user that spends a large amount of time setting up file locations and custom toolbars, the idea of uninstalling or upgrading your version of SOLIDWORKS can sound like a scene out of a horror movie. Though just like a horror movie, there is a light at the end of the tunnel. That light is called the Copy Settings Wizard.
What is the Copy Settings Wizard?
The Copy Settings Wizard is a tool that allows users to back up and save the precious customizations they've made to their SOLIDWORKS. This tool is incredibly simple and easy to use. This guide will give you the basic rundown on how to use this SOLIDWORKS tool.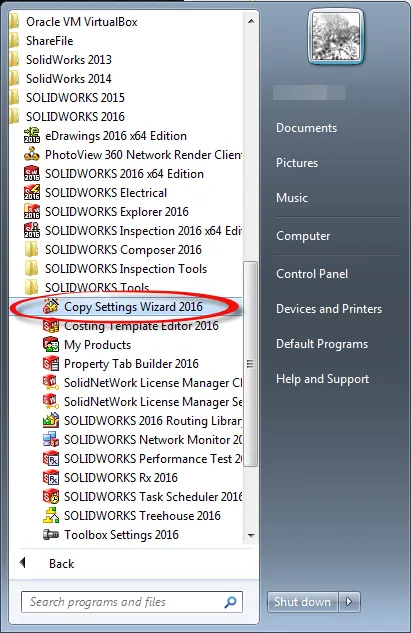 Getting Started
The copy settings wizard is found in your start menu under SOLIDWORKS 20XX > SOLIDWORKS tools. When you launch the wizard, you'll be greeted by a simple window that' will prompt you to select one of two options.
The first option is to create a new save file containing your save data.
The second option available is to restore a settings file into your SOLIDWORKS.
Saving Settings
Each option listed in the program saves different information to your settings file. These are labeled in a way that is straightforward and easy to understand.
Below is the default. We recommended that you leave the default settings because during the restoration of this file you can choose to ignore settings that were saved.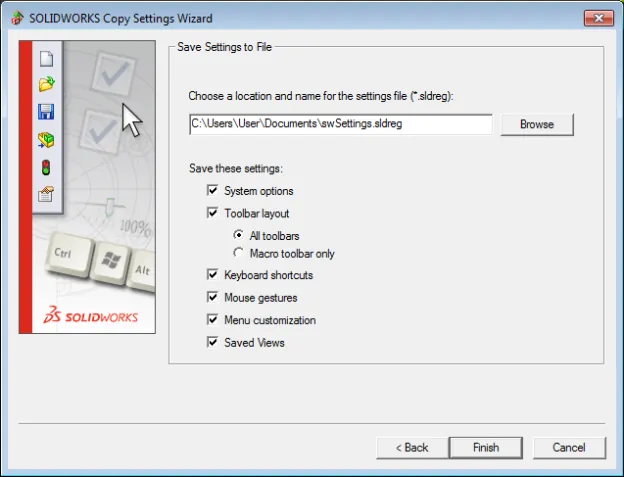 Restoring Settings
When you restore settings from a saved settings file, you'll see a window very similar to the save window. I've included images of both windows (see above and below) so you can see the similarities and differences.
After choosing what settings you wish to import, select next. This will send you to one final window, this window will ask if you're deploying this save file to only the local machine or deploying this across a network to multiple machines. If you select to deploy to multiple machines the following window will list available machines on the network that the wizard can save settings too.
Note: *When deploying across a network this option only works for users who have never run SOLIDWORKS on the selected computer.*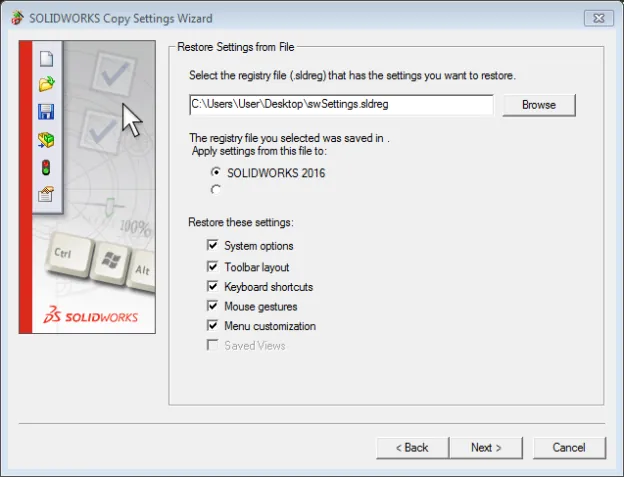 That's All Folks!
The copy settings wizard can save users tons of time by backing up important information about the SOLIDWORKS user interface. Allowing users that upgrade or reinstall to be back up and running in a fraction of the time.