SOLIDWORKS Electrical 2020 User Right Manager
(You have the right to…)
The management of user rights at a more granular level has been an often-requested enhancement. Previously, if the permissions did not fall into one of the pre-defined profiles there was not a way to get part of one and part of another. With SolidWorks Electrical 2020 there are significant improvements to the user-rights management.
You can create a user-defined profile from the User rights manager, customize the feature grid, archive custom user profiles, and control the deletion rights of user profiles.
SOLIDWORKS Electrical 2020 – Create a user-defined profile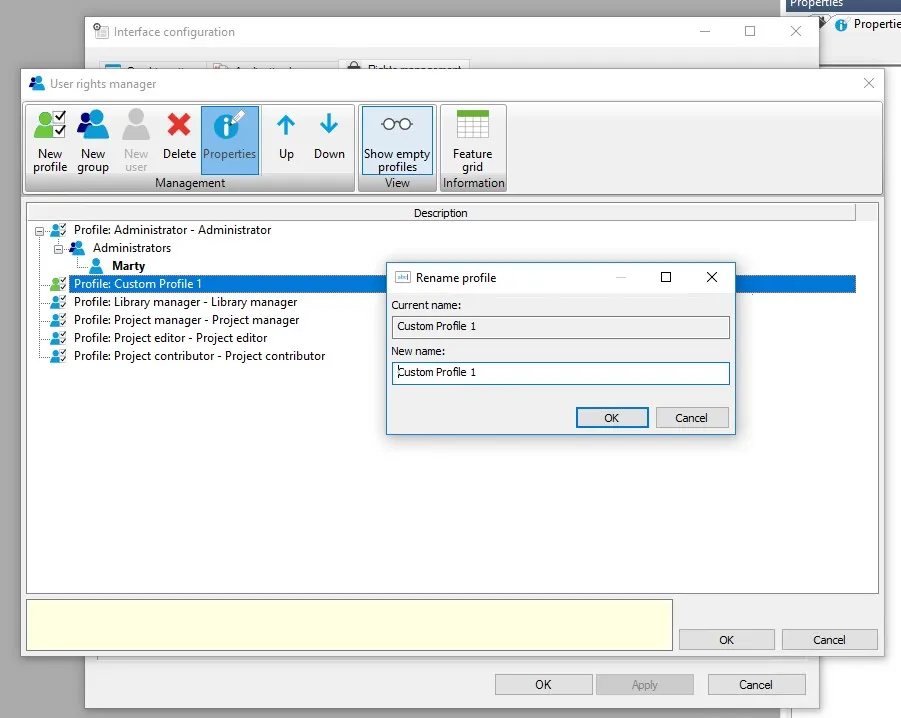 New Profile: Opens the Create profile dialog box, where you enter the profile name. You enable this option by selecting an existing system profile. The new profile copies the feature list of the currently selected profile.
Properties: Edits the name and description of custom profiles. You can only edit custom profiles.
Feature Grid: Allows editing of features for custom profiles
Customize the feature grid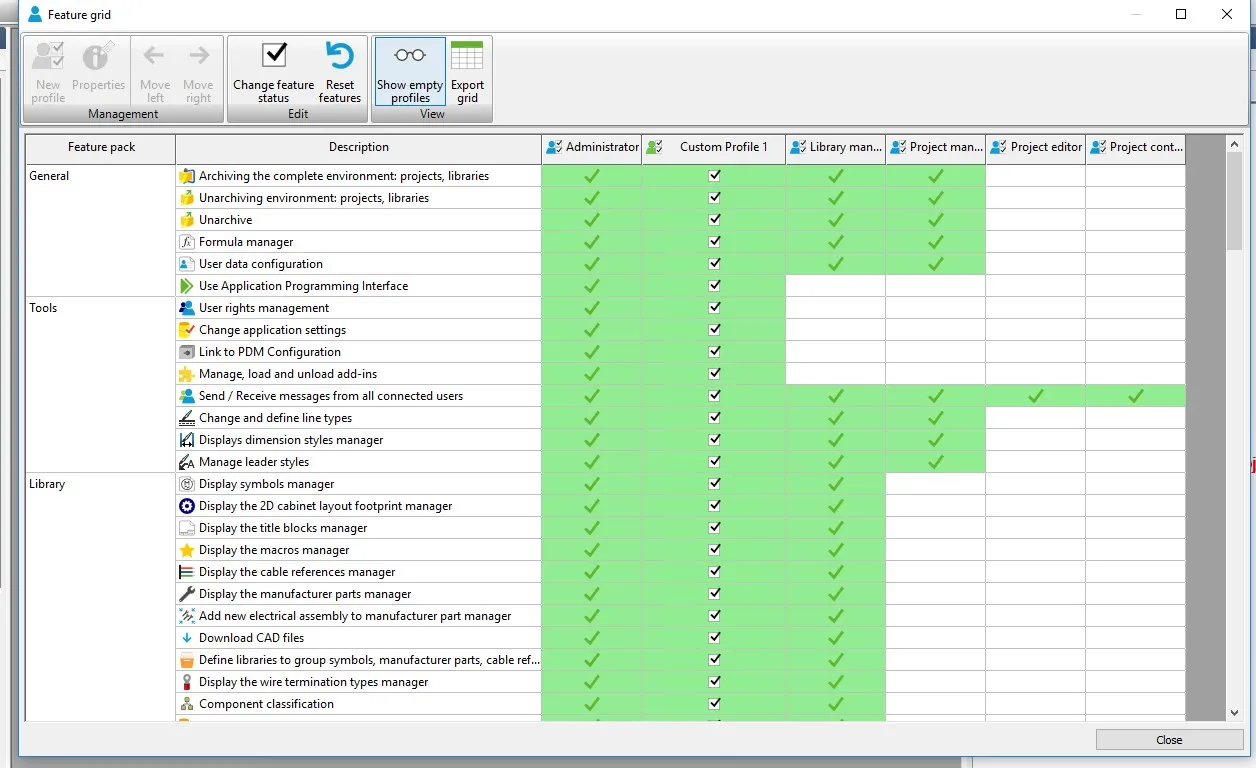 Export

Grid:

Allows the administrator to save a copy of the grid in .CSV format.
Reset to Default:

Sets the rights of the custom profile to the default rights of the system profile from which it was referenced.
Show empty profiles:

Displays the profiles without groups and users.
Makes organizing the custom profiles a little easier.
Feature Grid: Project Deletion: Administrators can prevent the unintentional deletion of a project that is not backed up by setting the Project: Delete-Force Archive
Archive custom user profiles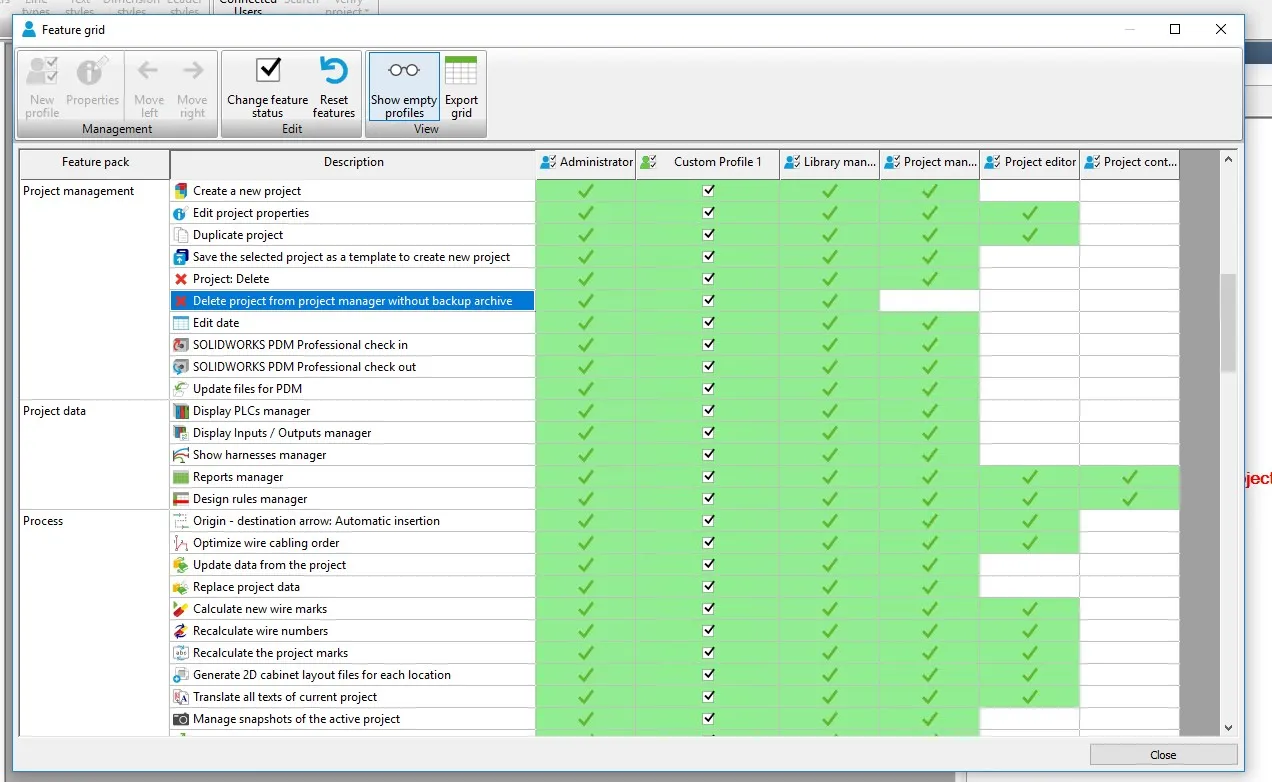 To delete and archive a project, open Feature grid, and in the Project Management
Feature Pack, select Project: Delete-Force Archive. This is especially important since the SolidWorks Electrical environment is a live system. When the dialog say's permanently deleted, and you don't have an archive, it's gone.
User Profile Customization: Administrators can now create new custom profiles and user groups from system profiles, edit custom profiles, and manage user rights in the Feature grid.
Archive Environment
When you archive and unarchive the environment, you can include user-defined profiles, and linked features.
Control the deletion rights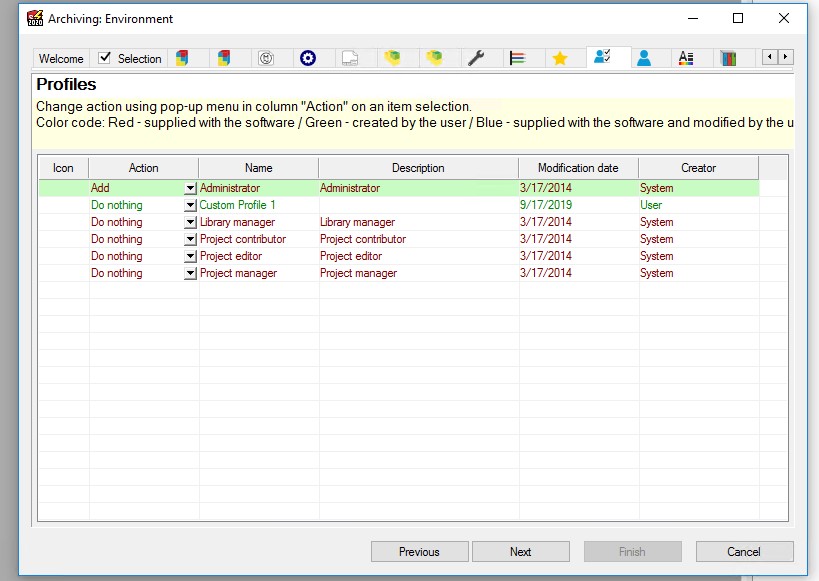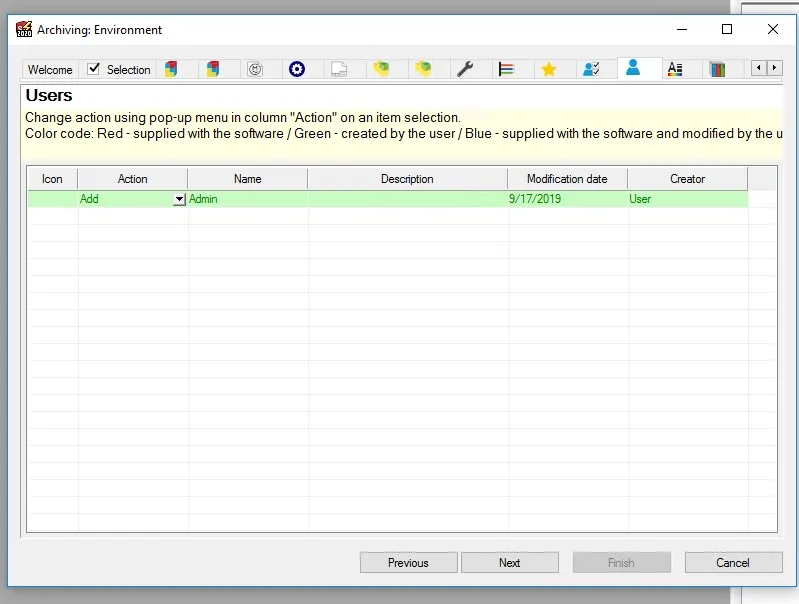 A notification appears when there is a mismatch between the number of profiles during archiving and unarchiving.
The choice of whether to enable the management tool and assign user-rights is still up to you. Although now you have more control.
Interested in learning more about what's new in SOLIDWORKS 2020, check out our collection of videos here.