There are a few enhancements and tweaks that either didn't make it into the What's New guide or might be placed in a section that you may have missed. This article will show the somewhat obscure changes in SOLIDWORKS Simulation 2020.
SOLIDWORKS Simulation 2020 Enhancements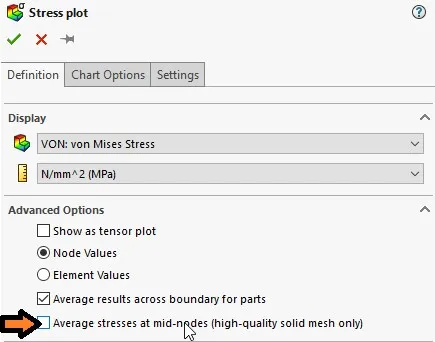 You can now set your stress plots to average stresses at mid-side nodes per plot after running the study.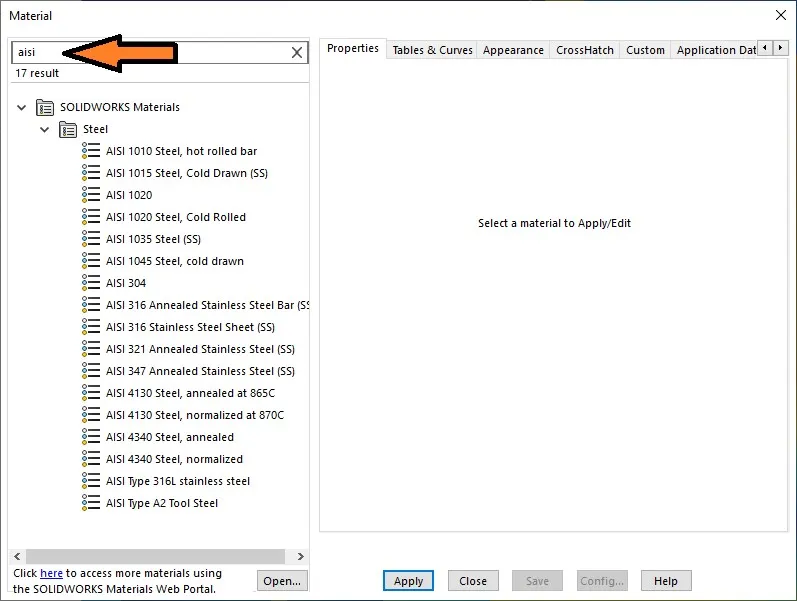 A search bar was added to the material database so you can find your materials faster.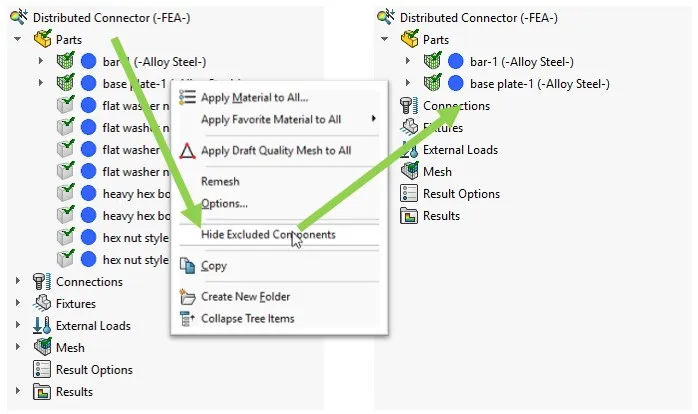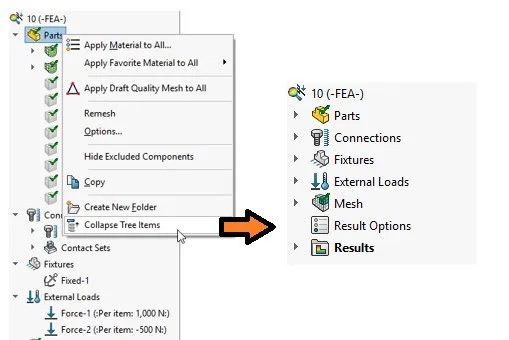 You can hide excluded components and collapse tree items to clean up your simulation tree.

If you have a network license with multiple versions of SOLIDWORKS Simulation, you can now select which specific license you'd like to pull without having to shuffle license orders.

Some new results folder checks were added to warn users when they are running simulations over a network, on an external drive, low on disk space, and finally to check for negative jacobians.
Default Options Tweaks
If you've ever customized your SOLIDWORKS Simulation Default Options, you will want to watch out for these new tweaks as well!

SOLIDWORKS has added a new heading to the Default options called "Contact". Now you can toggle compatible meshes for new studies. As of the beta release of 2020, this toggle is set to "off" by default.

Set the default check for number of jacobian points to 16 points instead of 4.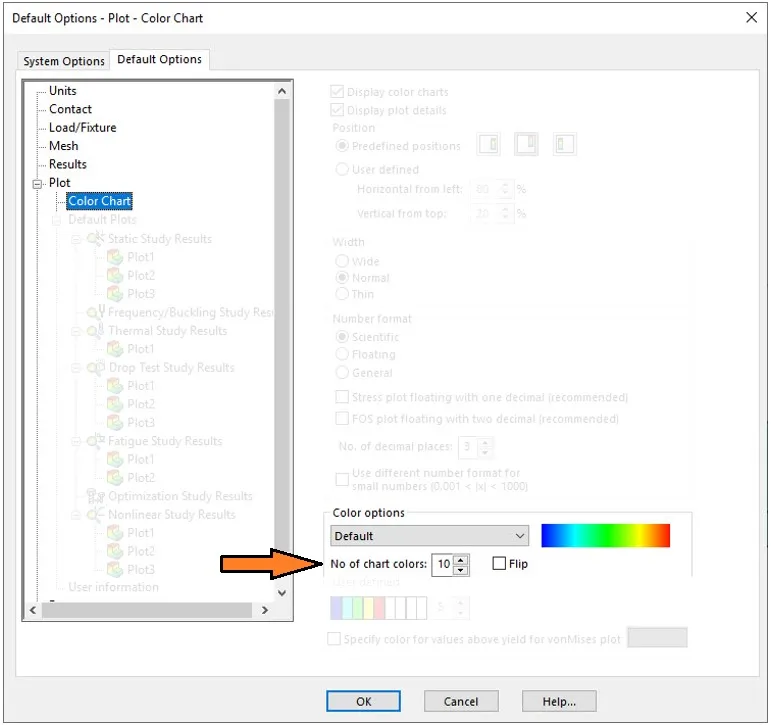 Color charts now default to 10 colors instead of 12 so you'll have cleaner increments.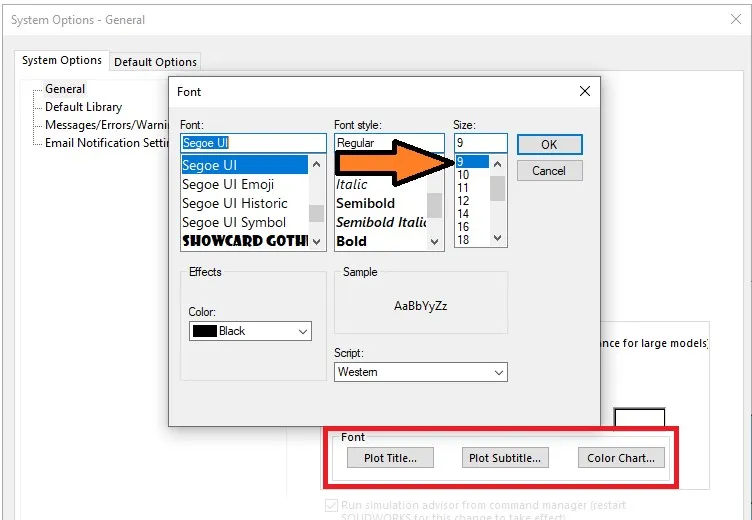 Bumped up the default color plot fonts a pinch to make the text a bit easier to read. This used to be 8 point.
Interested in learning more about what's new in SOLIDWORKS 2020, check out our collection of videos here .