Productivity enhancements improve assembly tools in SOLIDWORKS 2024. Insert Component now includes the configuration name and description. Configuration names are often part numbers, which may not be descriptive enough when choosing configurations during component insert. Now, with the use of descriptions, users can ensure they are selecting the correct configuration from the start.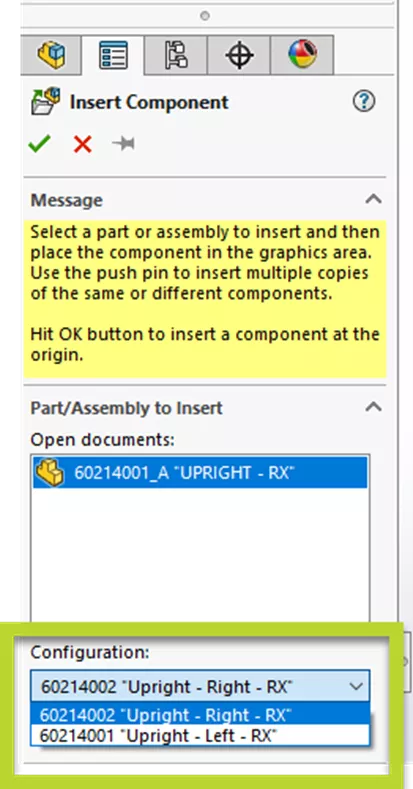 Also included in the Insert Component PropertyManager are some flix/float options for when the component is inserted: Only fix first component, Fix, and Float. The chosen option is "sticky" and will be remembered the next time Insert Component is used.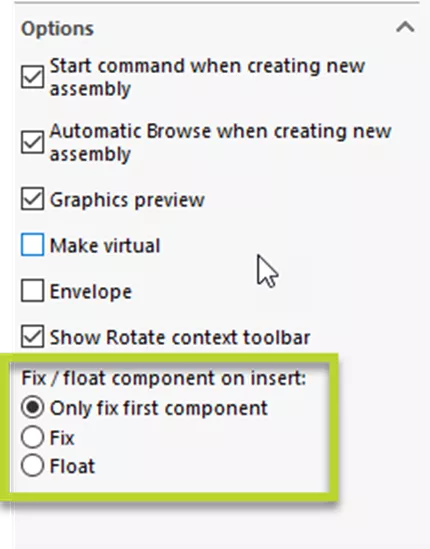 The Width Mate PropertyManager has been updated to improve user experience. The order of component face selection no longer impacts the expected result. To clarify, the selection windows have been renamed Width selections 1 and Width selections 2.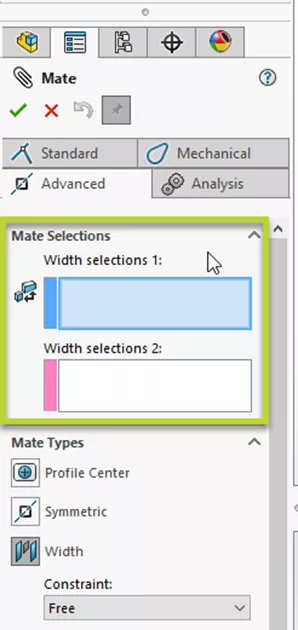 When adding Reference Mantes, the new Create mates only when names match option gives added control and improved mate predictability. Additionally, Lock rotation is now an option for concentric reference mates.

One of the most requested and exciting enhancements for SOLIDWORKS 2024 is the ability to save down to an older version. The ability to save to the previous two versions of SOLIDWORKS is now in the Save As options for SOLIDWORKS files.
Note: When features are not supported by the chosen version, users will be prompted with a notification that the features will be removed.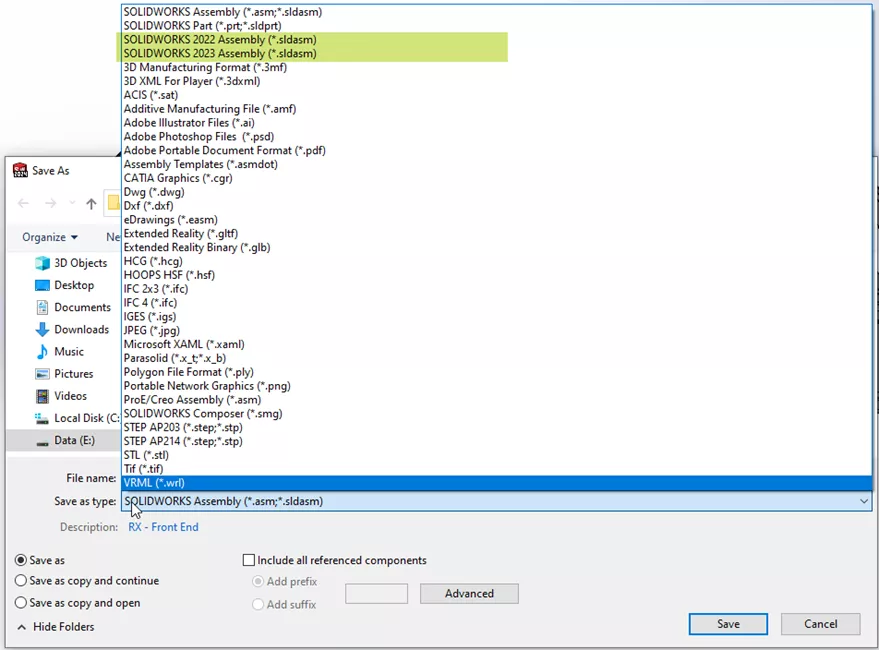 Another nice addition to Save As is Extended Reality file types. The converter is now native and does not require a separate installation.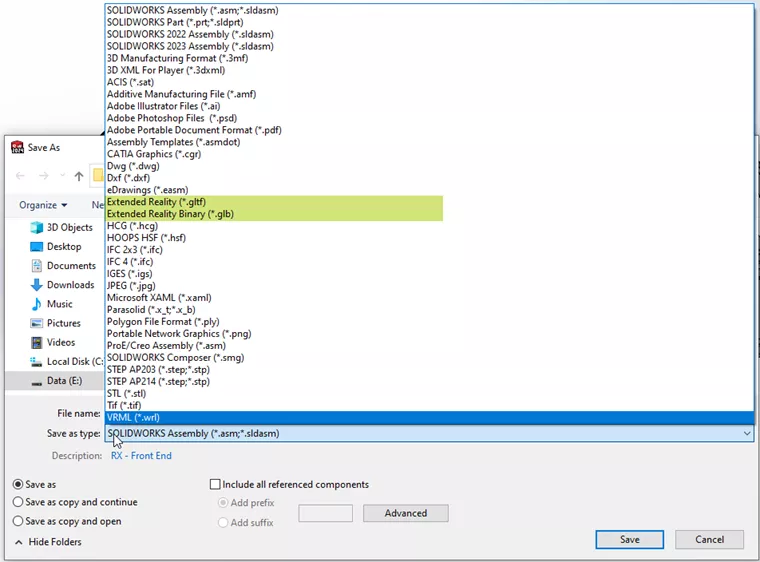 SOLIDWORKS 2024 assembly enhancements are sure to improve workflow and productivity!
On-Demand Launch Event
WATCH THE ON-DEMAND LAUNCH EVENT
Want more SOLIDWORKS 2024? Register now to join our virtual launch event on-demand to see everything new in the latest release. Our experts walk you through each enhancement across the entire SOLIDWORKS portfolio including Simulation, CAM, PDM, Electrial, 3DEXPERIENCE, and more.
Related Articles
SOLIDWORKS Pierce vs Coincident Relations & When to Use Each
11 SOLIDWORKS CTRL Key Shortcuts to Start Using Today
SOLIDWORKS Direct Editing Tools: Move Face & Delete Face
SOLIDWORKS Autotrace Tool Tutorial