When you are designing a SOLIDWORKS Electrical project, many times you will use a Programmable Logic Control for automation. To make this process more streamlined we can add the PLC into our project and configure the I/O's (Inputs and Outputs). This article will show you how to easily achieve this.
Where to find it
To locate the PLC Manager:
Open SOLIDWORKS Electrical Interface

Open your Project through the Projects Manager\

Select the

Project

tab

Select

PLC
Adding a PLC
Selecting Manufacturer Part Number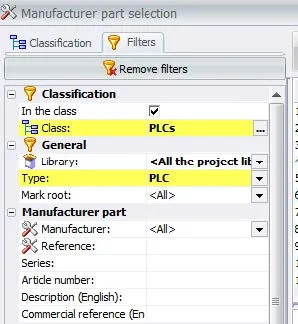 Within the Manufacturer part selection manager, you will be asked to chose a manufacturer part from the list of parts on your system

Use the filters to find your PLC part

Select your desired PLC Part

Select "+" to add the PLC from the library to the PLC component in your project that you are adding

You will see all of the terminals preloaded into the PLC

Adding Inputs/Outputs
Select your newly added PLC

Select the terminals that you wish to add Inputs/Outputs to from the list of circuits

Right-click on the selected circuits

Select

Add a new PLC Input / Output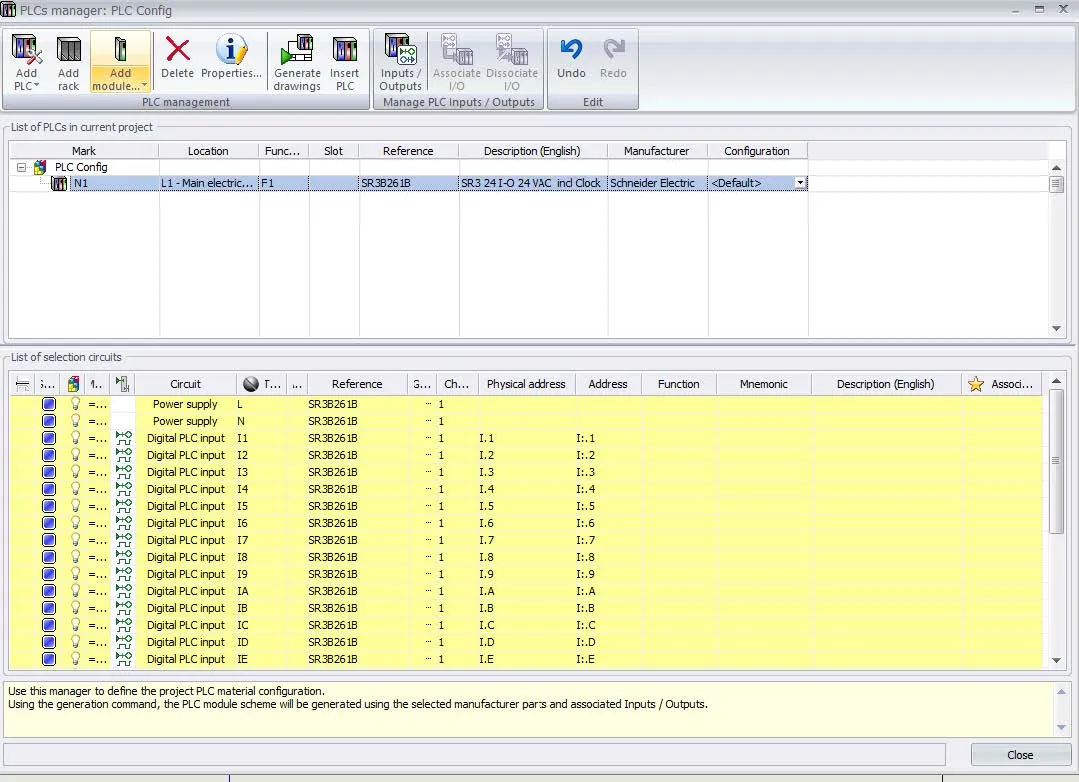 I hope you found learning to to add a PLC to your SOLIDWORKS Electrical project helpful. For more SOLIDWORKS Electrical articles, check out the links below.
SOLIDWORKS Electrical Articles
Easy Way to Add Watermarks in SOLIDWORKS Electrical
Schematics on the Road: SOLIDWORKS Electrical
SOLIDWORKS Electrical 2020 User Right Manager
SOLIDWORKS Electrical Videos
SOLIDWORKS Electrical Tutorial: How to Split a PLC
Taking the NEXT Step with Your Schematics
SOLIDWORKS Electrical Tutorial - Multiwires Expanding and Compressing