For designers and manufacturers, the end goal is usually the same - to make products stronger, cheaper, and lighter and to iterate designs that are easier to manufacture. To do this, many engineers use SOLIDWORKS Simulation software for testing and running analyses as well as realistic rendering software like SOLIDWORKS Visualize to portray real-life products for customer demonstrations and marketing initiatives. But without the right computer hardware, running these powerful tools can cause crashes, lag, and unwanted downtime.
Exciting as it is to get a new system, investing in a new workstation can seem confusing, requiring answers to questions like:
What processor should I get?

What's the difference between HDD and SSD?

What type of RAM do I need and how much? Will it pair well with the applications I have?
How do you know what hardware is the best fit for the software you use, and the tools you need to create your products?
The GoEngineer Dell Expert Network
GoEngineer, Dell, and NVIDIA have come together to eliminate the guesswork and help you get the right hardware configuration for the SOLIDWORKS products you use regularly, fine-tuned to your needs at discounted rates. With this collaboration you'll receive:
Guaranteed best pricing from Dell with an additional 10% off coupon, and 3% off on future purchases

Optimized memory, CPU, GPU configurations for key SOLIDWORKS roles

A dedicated Dell account rep to assist you

Quarterly webinars with performance and technical tips

...and more.
You can learn more about this promotion here .

Best Workstation for SOLIDWORKS Standard
If you're working mostly in SOLIDWORKS CAD on assemblies containing less than 500 parts, and your everyday workflow doesn't require heavy use of SOLIDWORKS Simulation or Visualize, the Precision 3260 Tower or 5770 Mobile Workstation for SOLIDWORKS Standard are great solutions.



Price: $3,624 $ $2,528.15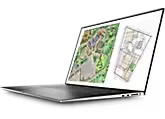 Price: $5,871.81 $4,101.50
Best Workstation for SOLIDWORKS Visualize
If you're a SOLIDWORKS user who regularly works with large assemblies (up to 2500 components) and occasionally use Visualize and Simulation, the Elite Precision 5820 Tower or Ultimate Precision 7670 Mobile Workstation for SOLIDWORKS Visualize are ideal.



Dell Elite Precision 5820 Tower
Price: 7,574.71 $5,300.15
Intel® Xeon® W-2275

Windows 11 Pro for Workstations
NVIDIA® RTX™ A4500
64 GB, DDR4

1 TB SSD
Dell Ulimate Precision 7670 Workstatation
Price:

$7,633.22

$5,337.22
NVIDIA® RTX™ A4500
64 GB, DDR5
16.0-in. touch display Ultra HD (3840X2400) OLED
Best Workstation for SOLIDWORKS Premium and Simulation
If you're an engineer who works with large assemblies, creating motion animations, renderings in SOLIDWORKS Visualize, and perform Simulations regularly, the Precision 7820 Tower or the 7770 Mobile Workstation for SOLIDWORKS Premium and Simulation are robust enough to handle those demands.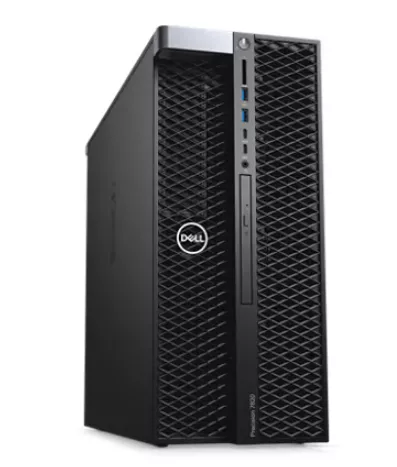 For pricing and configuration details for this system please, visit the dell website .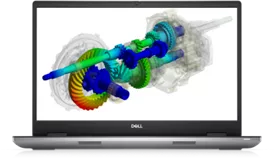 Why Choose Dell & Nvidia?
Dell is the number one workstation brand in the world and has continuously evolved their machines into powerful mobile and tower systems. Graphic Processing Units have continued the trend toward more performance in smaller packages, requiring less power. And Dell has incorporated the best NVIDIA GPU products into their desktop and mobile workstations.
Over the years, tools like SOLIDWORKS have made good use of these hardware advancements by adopting GPU acceleration into their software engineering flow, m oving what had been single threaded processes on CPUs over to GPUs for better performance. SOLIDWORKS has also optimized the OpenGL rendering pipeline in 2019 and it's on by default in 2020 resulting in a smoother experience manipulating large assemblies and complex models.
With Dell, NVIDIA, and GoEngineer, you're guaranteed the best tool for the job. To learn more about these solutions, or for questions about pricing please contact us .
Editor's Note: This article was originally published in January 2021 and has been updated for accuracy and comprehensiveness.
Expand Your Skillset
NVIDIA RTX Series: GPUs for SOLIDWORKS and Visualize
What's New SOLIDWORKS 2022: Graphics and User Experience
Navigating the New SOLIDWORKS Video Card Testing Site
What's New SOLIDWORKS 2022: Routing, Structure Systems, Parts & Features
How to Troubleshoot SOLIDWORKS Crashes
Ultimate Guide to SOLIDWORKS Licensing: Types, Activation & Borrowing