For the last couple of years, I have been fascinated by First Person View racing drones. The experience for me is similar to an out-of-body experience – you can fly around yourself! I would not be doing the drone racing hobby justice by trying to describe what it is. So, I highly recommend that you check out the Drone Racing League on YouTube to see some impressive flying.
Related Article: Prop Guards for 3D Printed Drone Propellers
I've wanted my own DYI racing drone. Having the SOLIDWORKS skill set and the Stratasys 3D printing resources to design and print my own drone frame, it was a no-brainer. I decided it was time. I wanted to start small, but I did not want to compromise much on areal acrobatic ability.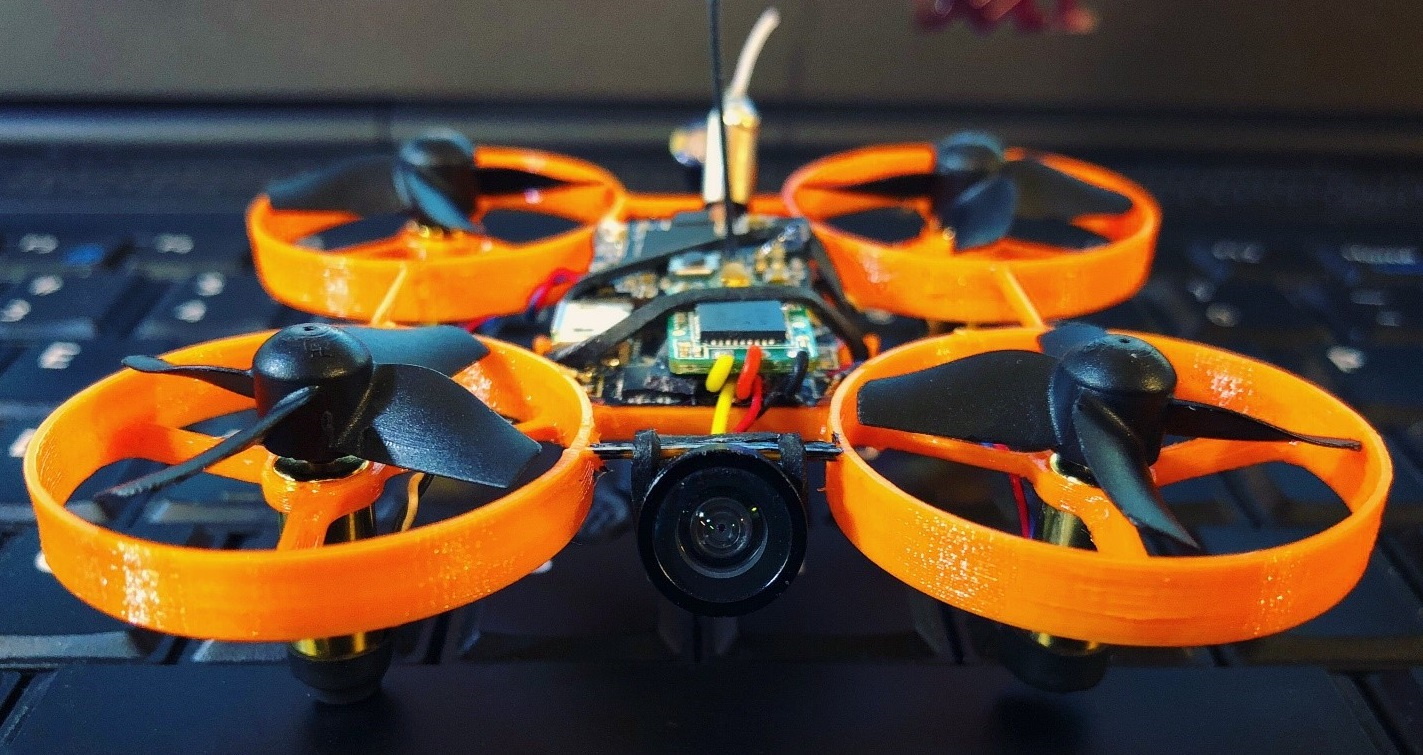 The frame had to be super light to maximize the thrust to weight ratio of the drone. The components I chose (flight controller, 73000 RPM brushed motors, video transmitter, battery, etc.) summed up to weigh 21.4 grams. The printed frame itself weighs 2.3 grams. Summing up to 24.7 grams! To put it in perspective, it weighs about the same as 3 standard ketchup packets or about a third of the sugar content in a 20 oz bottle of soda pop.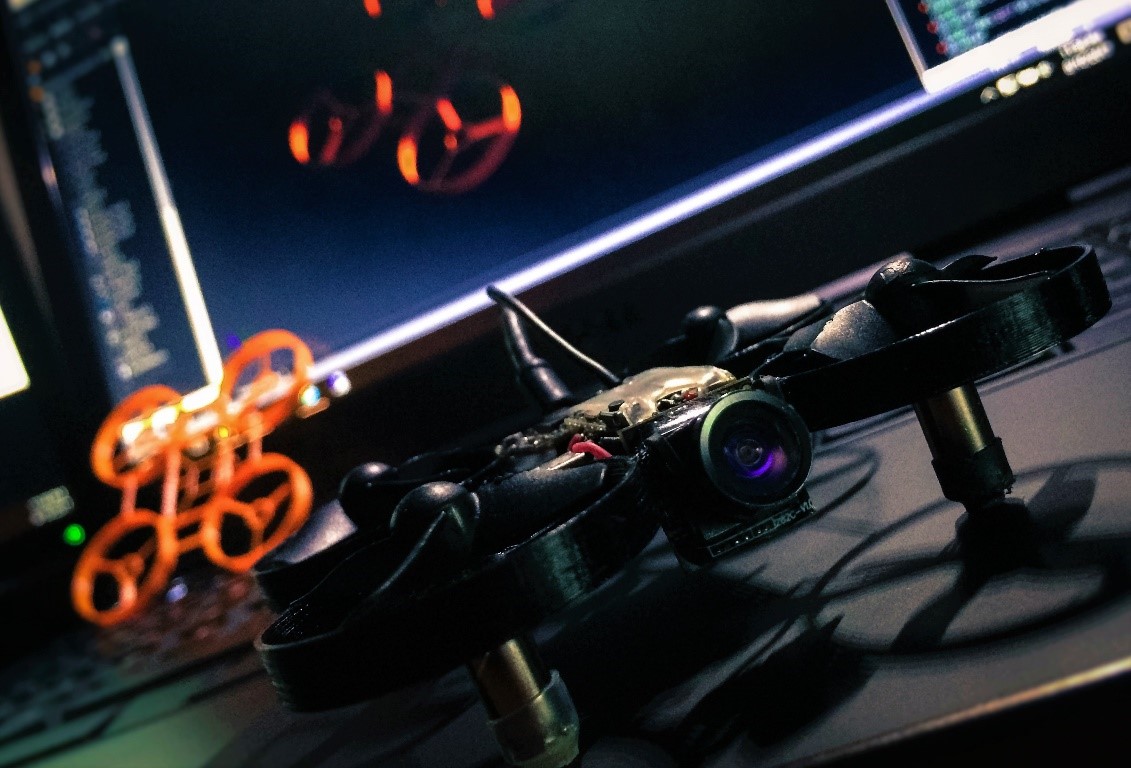 Related Article: Creating a 3D Printed GoPro Mount for Bikepacking
I used SOLIDWORKS Simulation to find points on the frame that would easily break on impact. Enforcing the high-stress points has helped with the longevity of the frame. After all, the longer it handles my newbie piloting skills, the longer I can stay in the air refining those skills.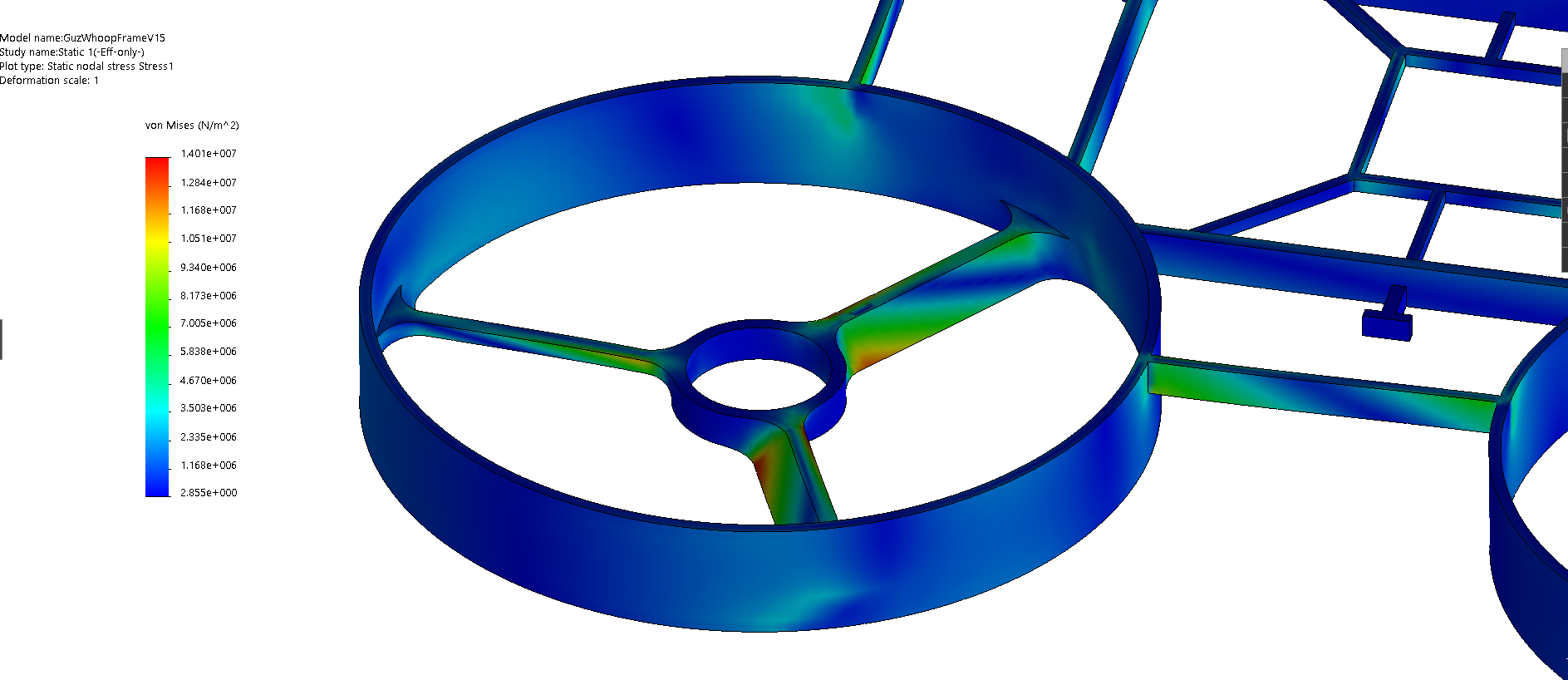 Now that my small racing drone project is complete, it is time to move on to a larger, more powerful, faster drone. I will be developing my frame and blogging about it. It will be quite the upgrade for me. Stay tuned!