If you have eDrawings Professional, you can add markups to your files for collaboration purposes. One of the tools useful for markups is the stamp tool. eDrawings Professional provides several built-in stamps, but did you know there is a way to add custom stamps as well? We will take a look at how to do this.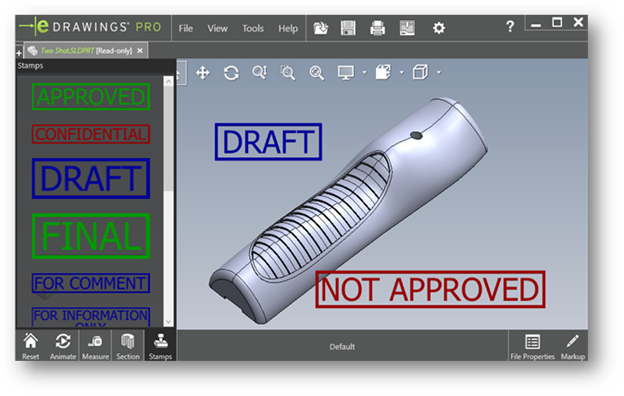 How to Create Custom Stamps in eDrawings
eDrawings does not provide a way to make the stamps, so you will have to create these in a photo editing software such as Adobe Photoshop, or a screengrab tool like Snagit. Supported file types for stamp images are PNG, TIF, GIF, JPEG, and BMP format.
Note: eDrawings will support transparency in png, tif, and gif formats.
How to Load Custom Stamps in eDrawings
For this example, I created a 500 x 100 pixel image in Snagit that I will use as a watermark on my eDrawings file.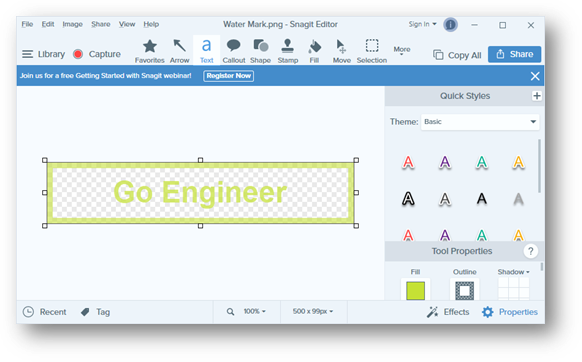 To get this stamp to show up in eDrawings, I will make sure eDrawings is closed, then save the file to C:\Program Files\SOLIDWORKS Corp\eDrawings\lang\english.
Then start eDrawings and open the file, then go to Stamps, or Tools -> Stamps.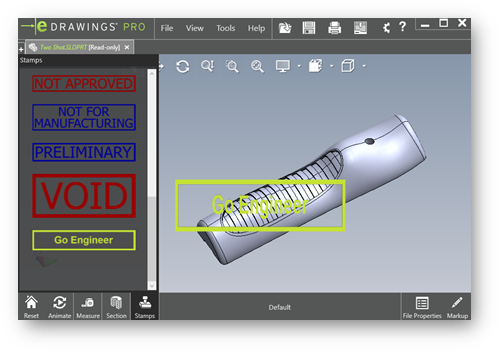 How to Change File Location for Stamps in eDrawings
If there are multiple users who need to access the custom stamps in eDrawings, you can the file location to a shared drive.
To do this, go to Tools-> Options -> General tab and click the browse button for the Stamps path.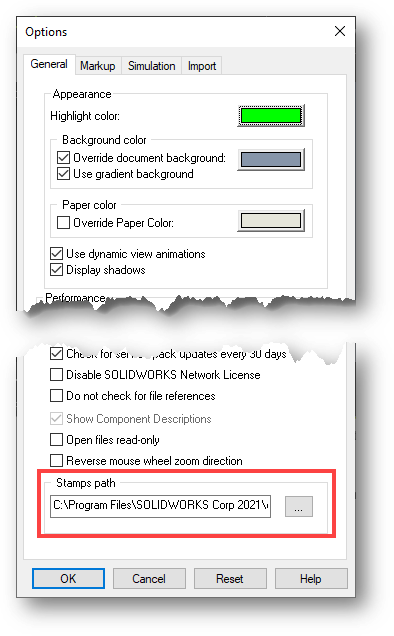 Related Articles
Design Faster and Smarter with SOLIDWORKS 2021
SOLIDWORKS Basics: Crossing the Bridge from 2D to 3D