There can be a few reasons where locking a SOLIDWORKS PDM vault is necessary: troubleshooting, maintenance, upgrades, or preventing unauthorized access.
Locking a PDM vault can be performed by the administrator inside the Administration application. Right-click the Vault you want to block log-ins for, and select Properties. In the File Vault Properties window, click Block Log-ins. The Block status will change from Log-ins are permitted to Log-ins are blocked.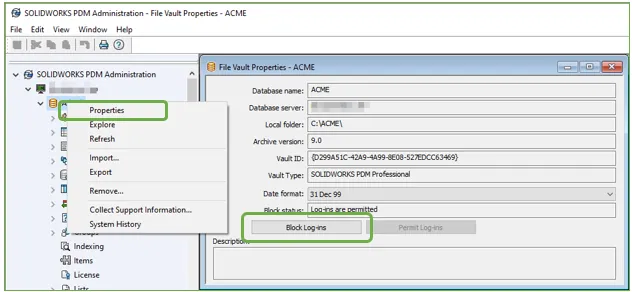 If a user tries to log into the vault at this time they will receive the error message shown below: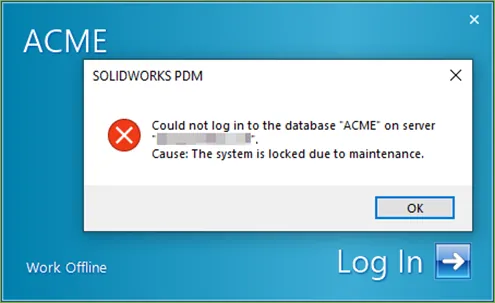 Users can still Work Offline and make changes to files that they have previously checked out and view files that they have available on their local cache.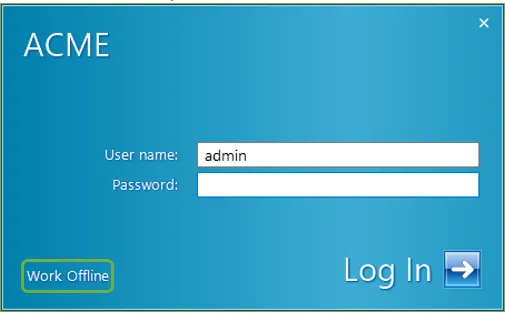 Related >> Working Offline with SOLIDWORKS PDM Tips & Tricks
Once troubleshooting, maintenance, or upgrades have been completed, from the Administration application, right-click the vault again and select Properties. Again in the File Vault Properties window click on Permit Log-ins to unlock the vault.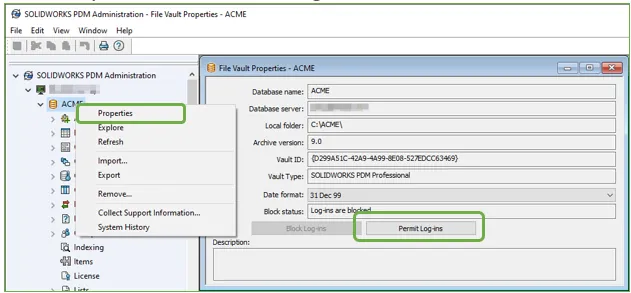 Expand Your SOLIDWORKS PDM Vault Skillset
Moving the SOLIDWORKS PDM Vault Database Yourself? Start Here
Troubleshooting SOLIDWORKS PDM Vault Connection Issues
Greyed Out Vault View in SOLIDWORKS PDM: Quick Tip