The Stratasys J8 Series PolyJet technology is held in the highest regard, especially by those in the professional design community, for its ability to quickly produce highly realistic and dimensionally accurate CMF (Color, material, finish) models.

The J8 series can print seven different photopolymers simultaneously at the voxel (3-dimensional pixel) level, at a layer resolution of 14 microns (.00055"), and yields the ability to create functional digital materials. These digital materials can have a range of programmed physical properties, from opaque to transparent, rigid and durable, and flexible and soft all in a single print.
The multi-material capabilities of the J-Series 3D printers have provided such an incredibly powerful workflow to design engineers that Stratasys has now dedicated an entirely new machine iteration to that application: the J850 Pro PolyJet 3D printer.
By utilizing an unprecedented number of functional digital material combinations, the J850 Pro stands as the most versatile rapid prototyping solution available. Built upon the J-Series' proven track record of speed, accuracy, and repeatability, the new J850 Pro provides a flexible in-house system to verify designs easily and quickly throughout the various stages of a product's design process at an 80% lower cost and a speed 5x faster than traditional methods of prototyping.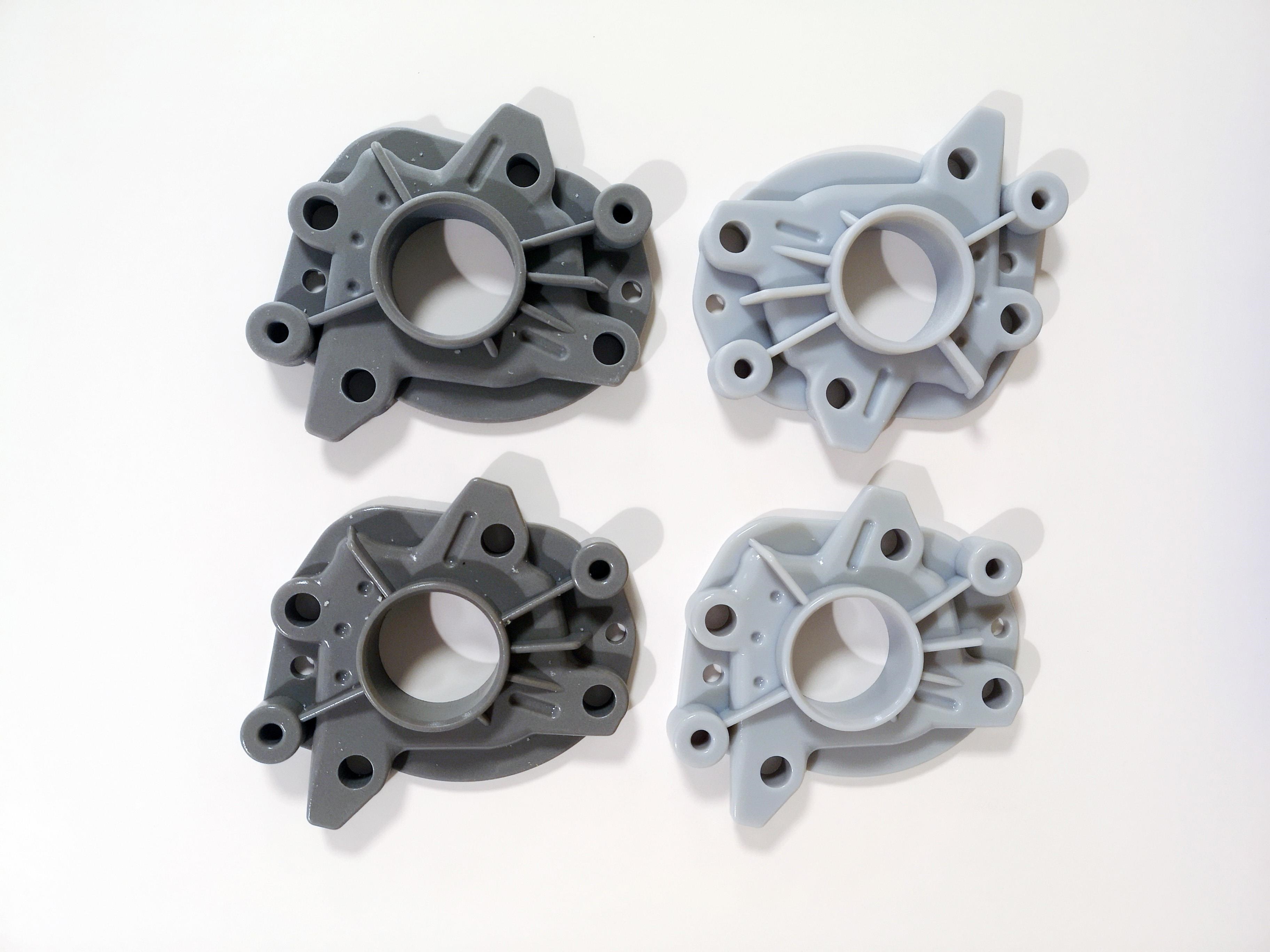 Best Applications for the J850 Pro
Typical applications well-served by the J850 Pro include accurate simulation of textures, product labeling, shock absorption, fit and functional testing, over-molding, living hinges, injection molds, embedded sealing elements, parting lines simulation, structural mechanics and integrity, and see-through elements such as transparent materials for light guiding applications and micro-fluidics utilizations. These needs are common in industries such as consumer products and electronics, automotive, medical devices, service bureaus, and the education market.
Boasting a large 490 x 390 x 200mm (19.29" x 15.35" x 7.87") build capacity, the J850 Pro allows engineers to create concept models at twice the speed of legacy systems by using the Super High-Speed mode, and at approximately half the cost per part using the DraftGray material.
What Colors Can the J850 Pro Print?
In limiting the color offering on the J850 Pro to greyscale, the material bays usually dedicated to the CMY cartridges are freed up allowing several material schemes optimized for various engineering-specific workflows. However, should you decide that you need full-color capabilities down the road, the J850 Pro can be easily upgraded to meet those needs at any time, resulting in only paying for the features that your projects require.
What Materials are Compatible with the J850 Pro?
Currently, the J850 is compatible with the following materials:
Agilus30 Clear

Agilus30 Black

Agilus30

White

DraftGrey

Digital ABS+ Ivory

VeroBlackPlus

VeroPureWhite

VeroClear, VeroUltraClear

and the support materials SUP705 and SUP706.
See all and learn more about Stratasys PolyJet Materials here .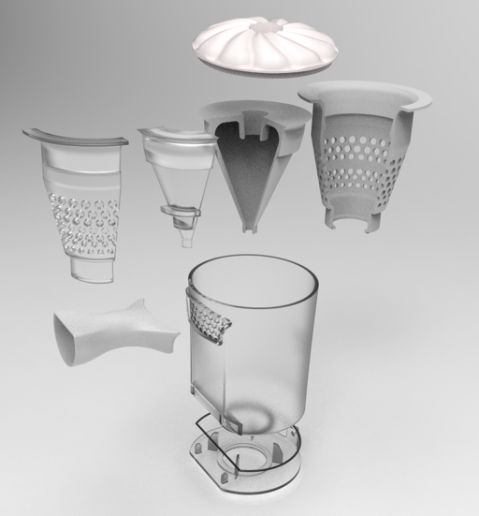 J850 Pro Software
Like other J-Series 3D printers, the J850 Pro allows users to harness the power of GrabCAD Print , Stratasys' easy-to-use, proprietary slicing software, to pre-process their models and to get accurate reporting of material usage and printing times.
The Stratasys J850 Pro allows engineers to create prototypes that look, feel, and function like a finished product. From medical devices to consumer products, the J850 Pro is the ideal tool for every step in a product's development. Whether you require a low-cost and fast model for concept validation, durable models for functional testing, or highly accurate, multi-material models to win over stakeholders, the J850 Pro offers the flexibility to boost speed, productivity, and efficiency.

Learn More about Stratasys 3D Printers
Stratasys J55: Filling Big Shoes with a Small Footprint
Advances in Medical 3D Printing and a Healthier Society