STRATASYS MATERIALS
Thermoplastic and Photopolymer 3D Printing Materials
3D Printing Materials Designed for Multi-Use and Multi-Industry
Stratasys offers designers, engineers, and developers the materials needed to create prototypes, concept models, and end-use products from a wide selection of 3D printing FDM consumables and full Pantone PolyJet colors. These 3D printing materials can range from soft flexible rubber-like textures to industrial-grade end-use commercial parts. Additionally, surgical teams can now prepare with realistic tissue and bone resins to replicate human pathologies. Utilizing Thermoplastic and Photopolymer technology, designers, researchers, and validation teams can create life-like 3D printed models of products to expedite production with the largest selection of 3D printing materials available in the world.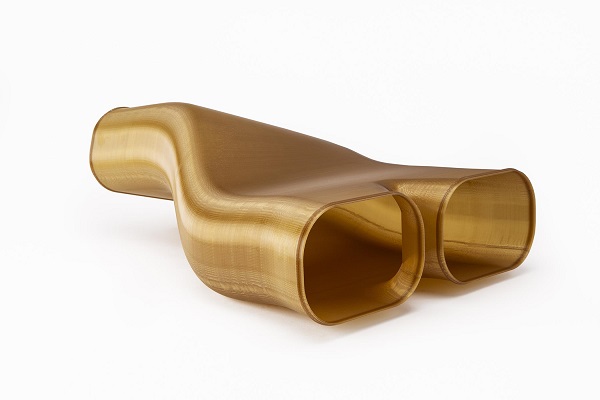 Don't miss our next webinar!
ANTERO: The Cutting Edge of High-Performance Polymers for Additive Manufacturing
Thu, Dec 10, 2020 12pm PST
Meet Antero, Stratasys' newest PEKK-based ultra high-performance thermoplastic material. Ideal for rapid low volume production, Antero produces strong, highly-customized parts that are temperature and chemical resistant, with exceptional wear properties and ultra-low outgassing. We will also discuss the new Antero840CN03 formulation which has consistent ESD performance, ideal for the Space, Aerospace, Automotive and Oil & Gas industries. This FDM filament also allows for "clean room" jigs and fixtures. Printed Antero models will be shown and discussed as well as the specific Stratasys machine that created them. Give your company the Antero edge!
FDM Thermoplastics
FDM Technology works with specialized 3D printers and production-grade thermoplastics to build strong, durable, and dimensionally stable parts with the best accuracy and repeatability of any 3D printing technology. For applications that demand tight tolerances, toughness, and environmental stability – or specialized properties like electrostatic dissipation, translucence, biocompatibility, VO flammability or FST ratings – there's an FDM thermoplastic that can deliver: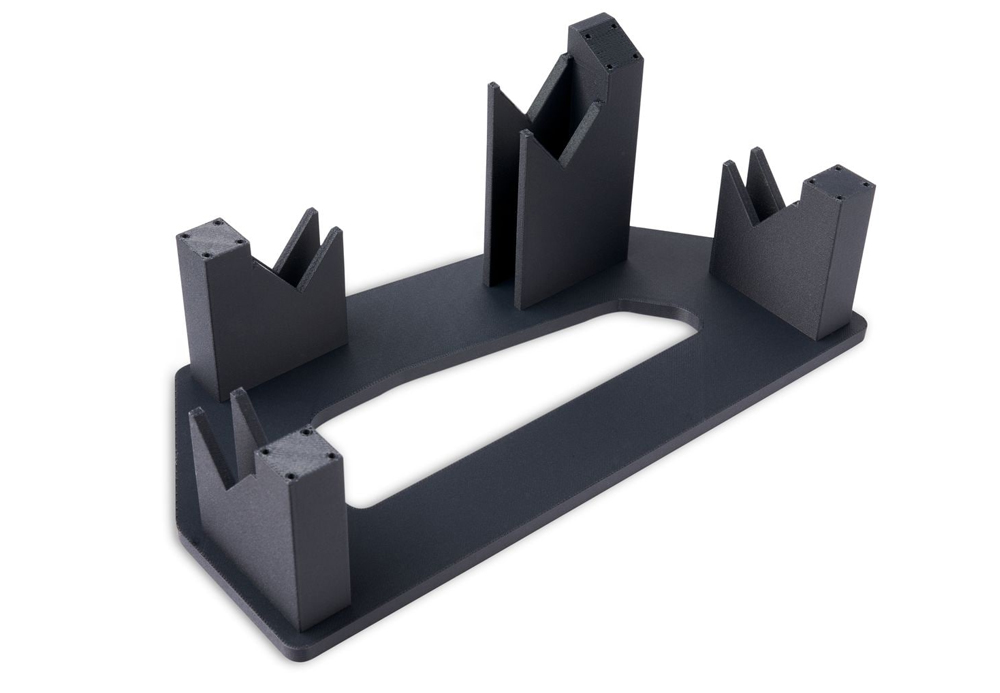 ABS-CF10
ABS-CF10 Combines standard ABS material with 10% carbon fiber by weight . This makes for a 50% stiffer than standard ABS 3D printing material and 15% stronger than standard ABS 3D printing materials. Learn More >
ABS-CF10 Material
PolyJet Photopolymers
PolyJet is a powerful 3D printing technology that produces smooth, accurate parts, prototypes, and tooling. With microscopic layer resolution and accuracy down to 0.1 mm, it can produce thin walls and complex geometries using the widest range of materials available with any technology. PolyJet photopolymers simulate clear, flexible, and rigid materials to help you 3D print parts that look and feel like your final product:
High Temperature
High Temperature heat-resistant material simulates the thermal performance of standard plastics and is ideal for thermal testing of static parts. Can be combined with rubber-like material to create a versatile range of materials.
Learn More >
High Temperature PolyJet Material
Biocompatible
With the biocompatible material, you can rapidly prototype medical and dental products including dental delivery trays, surgical orthopedic guides, and hearing aids to offer excellent visualization and great dimensional stability. Learn More >
Biocompatible PolyJet Material
Dental Materials
Stratasys dental materials are ideal for accurate detail visualization and precise, functional models. With PolyJet materials, dental labs can readily access flexible materials for multiple applications. Learn More >
Antero 800NA Material
Elongation vs. Tensile
A material's elongation at break value is the percentage increase in length that will occur before it breaks under tension, normally as a result of crack formation. The most rigid plastics will have values of 5% or less, with general engineering plastics measuring around 30%. High elongation and tensile strength properties lead to a material with high toughness. Chart a material's resistance to cracking with its tensile strength
Heat Deflection vs. Impact Strength
Heat deflection temperature is a measure of a material's ability to resist a constant load at an elevated temperature – a higher heat deflection temperature will give a material good mechanical performance even in high heat environments. Impact strength is a measure of a material's ability to absorb shock and impact energy without breaking and is a component of a material's toughness. Chart a material's heat resistance with its ability to absorb shock and impact.
IMPACT Strength vs. Flexural Strength
Flexural strength is a measure of a material's resistance to deformation under load, also known as stiffness. Flexible materials will have lower flexural strengths than rigid materials. Impact strength is a measure of a material's ability to absorb shock and impact energy without breaking and is a component of a material's toughness. A combination of high flexural strength and high impact strength is common amongst engineering grade plastics. Chart a material's shock absorption with its stiffness.
Additional Resources
Take Advantage of GoEngineer's Extensive Knowledge Base and Resources
[[marketo_modal_iframe:geTemplateModal:Title:category:product]]