By default, when performing a transition on a file with references in SOLIDWORKS PDM, the children will be selected to go through the transition at the same time.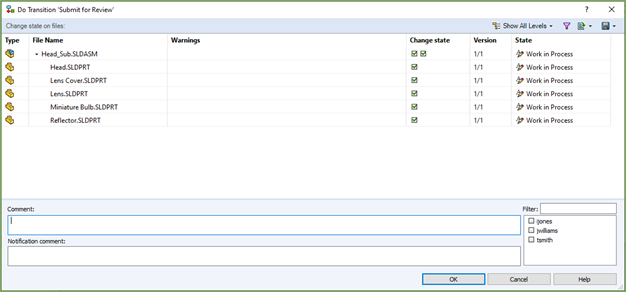 The user can deselect any files to be excluded from the transition by manually clicking the child references or by using CRTL-A. Some prefer all files be selected by default, others prefer to select the files manually to only transition files that they want to. The default setting can be changed so that child references are deselected.
Where to change the setting
Use the SOLIDWORKS PDM Administration tool and log in as admin. This can be applied to individual users, globally to all users, or to groups (which still set the Settings to each user in the group).
To apply it globally right click on the

Users

node and select

Settings…

To apply it to individual users, right-click on a user and select

Settings…

.
In this example, we will apply it to a single user.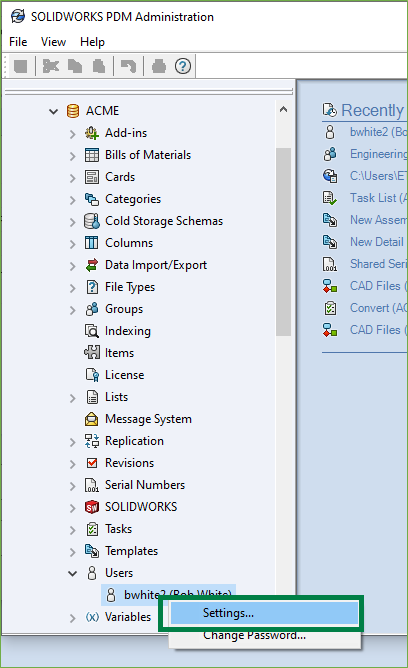 In the Settings window, select the Reference Dialog node. Below Miscellaneous turn off the check box for Select child references during state change and select OK. This setting will apply for all transitions inside the vault not for a particular transition.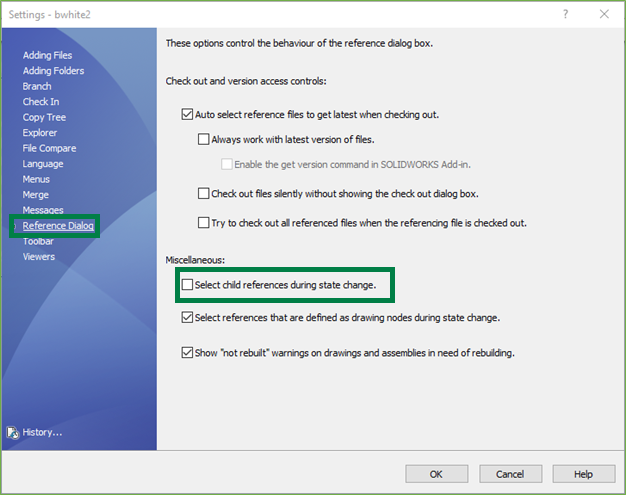 Now when that user performs a transition, the child references are not selected by default.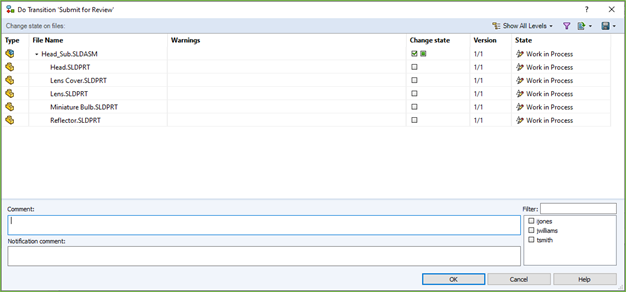 This gives users more flexibility when working with child references within the vault.
I hope you found this SOLIDWORKS PDM tutorial helpful. Learn more about PDM below!
Learn more about SOLIDWORKS PDM
SOLIDWORKS PDM Professional SQL Server Changes for 2022
Ultimate Guide to SOLIDWORKS PDM Permissions
Sharing Your SOLIDWORKS PDM Vault Without Sharing Licenses
SOLIDWORKS PDM Full Revision Table in Drawing Data Cards
Allowing SOLIDWORKS PDM Users to Update Version History Comments