SOLIDWORKS 2024 introduces some new updates to Structure Systems.
After creating all primary and secondary members, the Corner Management dialog offers some technical and UI enhancements.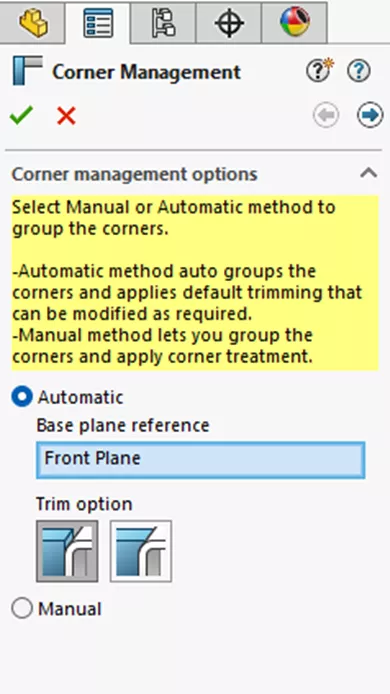 Users can now automatically apply corner grouping at the start of the Corner Management dialog and select a base plane for reference.
Additionally, is a new set of icons, both here and further into the Corner Management PropertyManager. The improvement in readability is welcome for new and long-time users.
The Simple tab in the Corner Management PropertyManager looks familiar.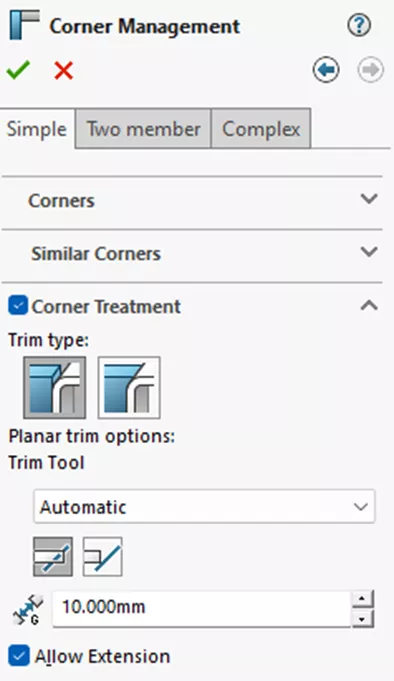 But the Two member tab has a new entry (with a new icon set to match).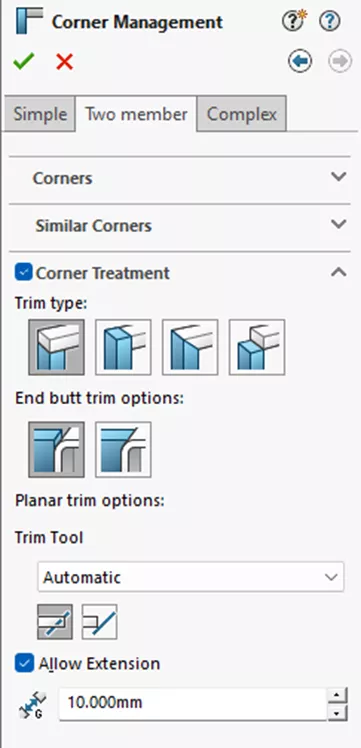 The new Open Corner option automatically manages what used to be a manual process. Adding in corner connectors, off-the-shelf parts, or custom mounting points is easier and better than ever.
Within SOLIDWORKS 2024 are updates to custom properties. If we examine our Cut-List Properties (or any file properties) we can add unit indicators to assist with readability and to ensure that the proper units are read in all places.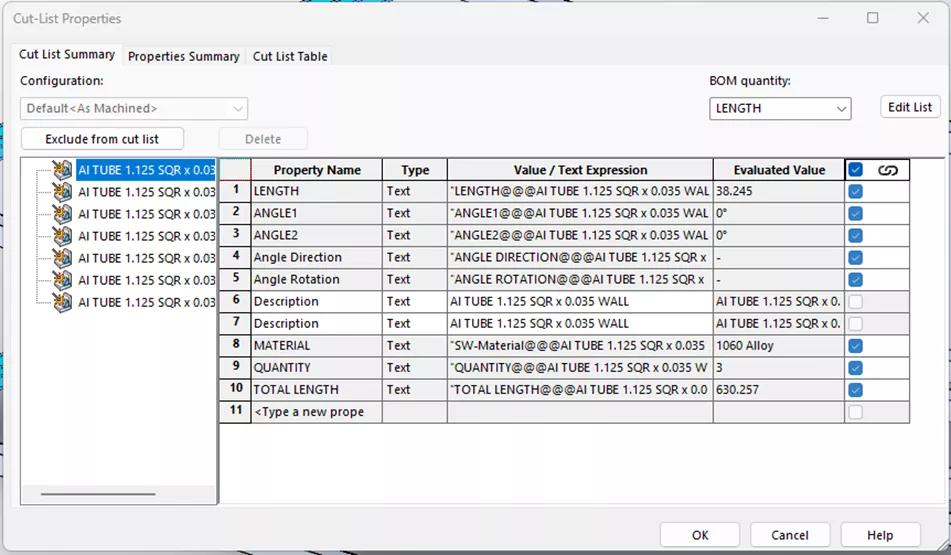 By clearing the link from the LENGTH custom property, we can add unit modifiers.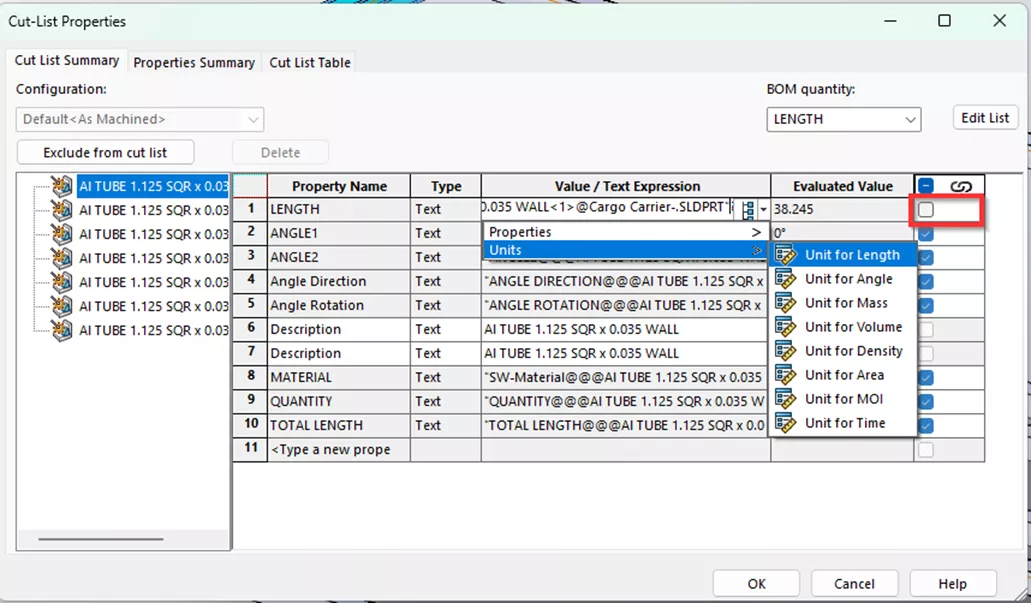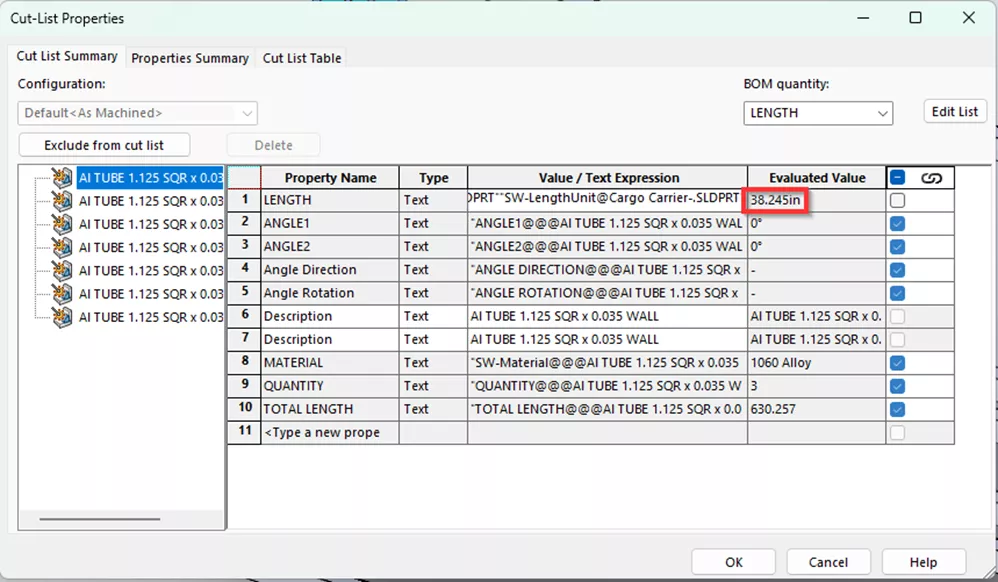 If you change your document units, the modifier automatically converts.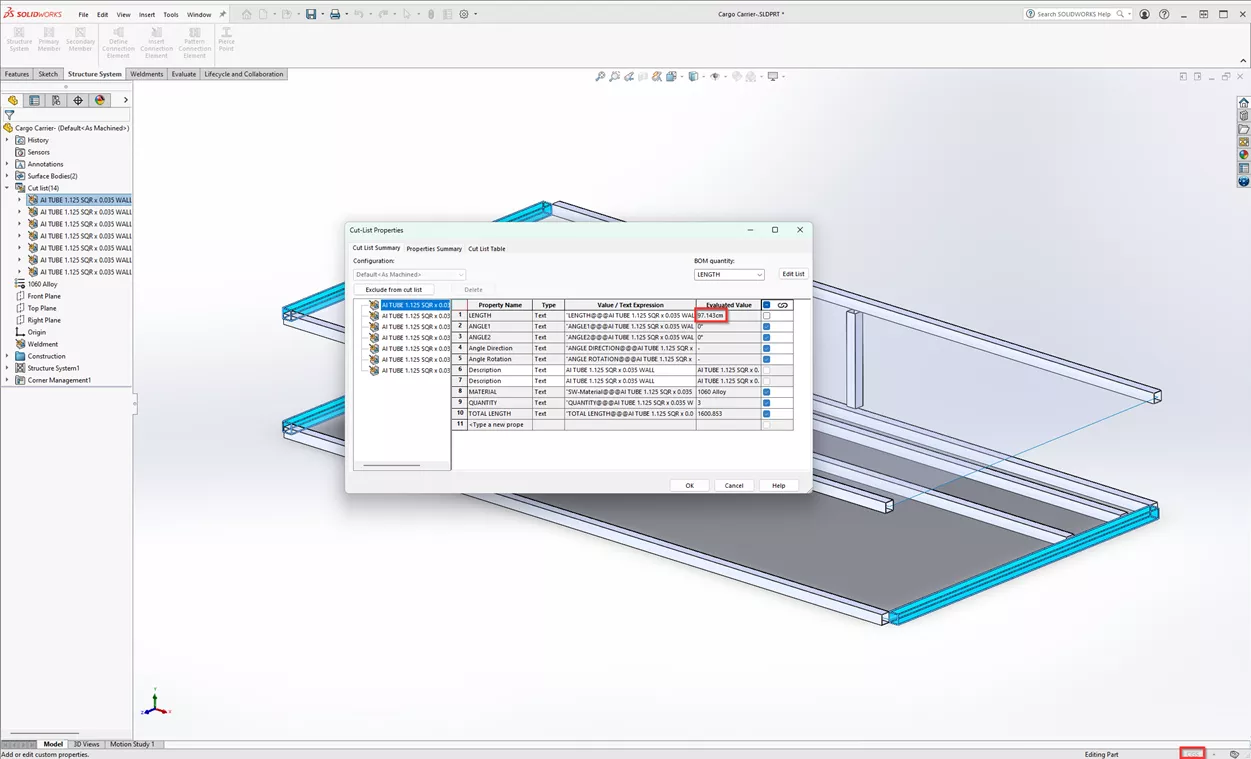 These are just some of the hundreds of enhancements in SOLIDWORKS 2024. Learn more about what's new below!
On-Demand Launch Event
WATCH THE ON-DEMAND LAUNCH EVENT
Want more SOLIDWORKS 2024? Register now to join our virtual launch event on-demand to see everything new in the latest release. Our experts walk you through each enhancement across the entire SOLIDWORKS portfolio including Simulation, CAM, PDM, Electrial, 3DEXPERIENCE, and more.
Related Articles
What's New SOLIDWORKS 2024 Assemblies
SOLIDWORKS 2024 STEP File Import Filter
New in SOLIDWORKS Visualize 2024: Importing, Appearances, Interactive Images, & More
SOLIDWORKS Drawing View Labels Explained
SOLIDWORKS Pierce vs Coincident Relations & When to Use Each