CAMWorks License Manager is a good place to start when getting error messages about licenses. First, we need to open the License Manager inside the start menu.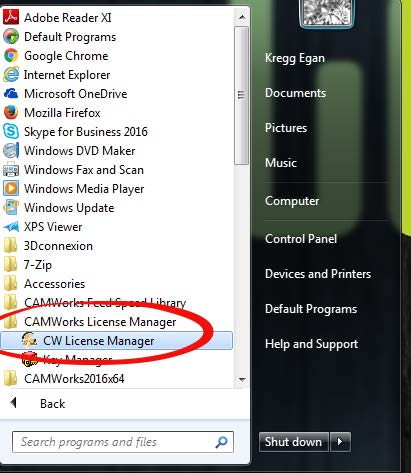 Figure 1. Start > All programs > CAMWorks License Manager > CW License Manager.
The first thing to look at is the "Authorization Status" which should say "Succeeded." Below Authorization, it lists the CPD Number which is the licensing number. It's important to verify that it's updated to the most recent one you have received. (Anytime you get a new CPD Number you need to update it.)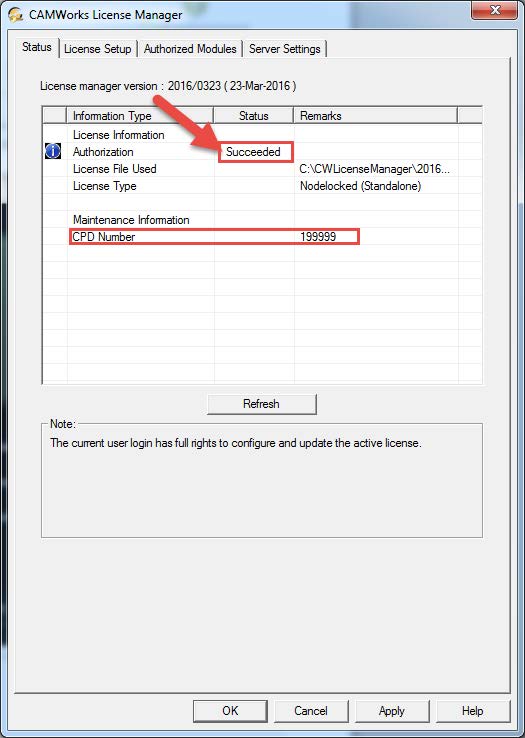 Figure 2. Status and CPD Number Location.
On the "License Setup" tab we have the License Method dropdown to toggle between "FLexLM Software" or "Hardware Dongle" which reflects the license type you are using. Next to it, there is a "Request License" button which is used when getting a license for the first time or requesting a new one. Below there is a box labeled "Configure FlexLM License" which has the license file path (for a "Standalone" license type) which is where the CPD Number is located. When first getting a license, or when getting a new one you will need to select "Browse" and browse to where you saved the CPD Number then select "Ok" to update the file path and direct it to the new license.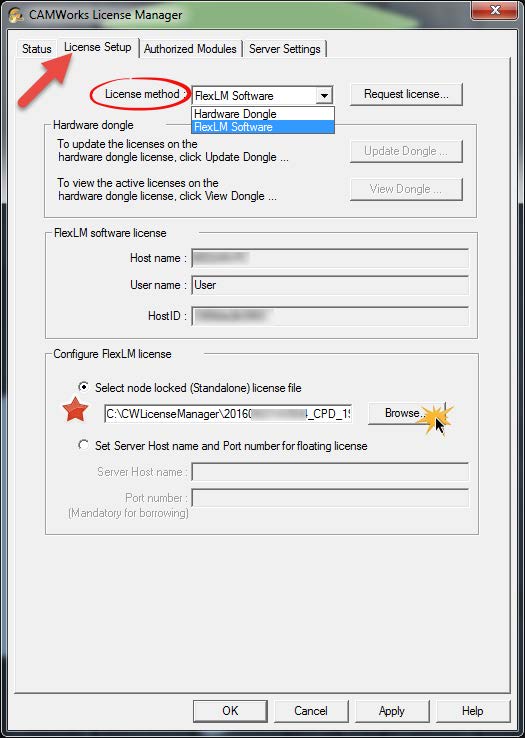 Figure 3. License Configuration
The "Authorized Modules" tab will show you the expiration date for Support as well as license duration. Below are all of the features that are included with your license and are useful for Network licenses to see how many licenses are available.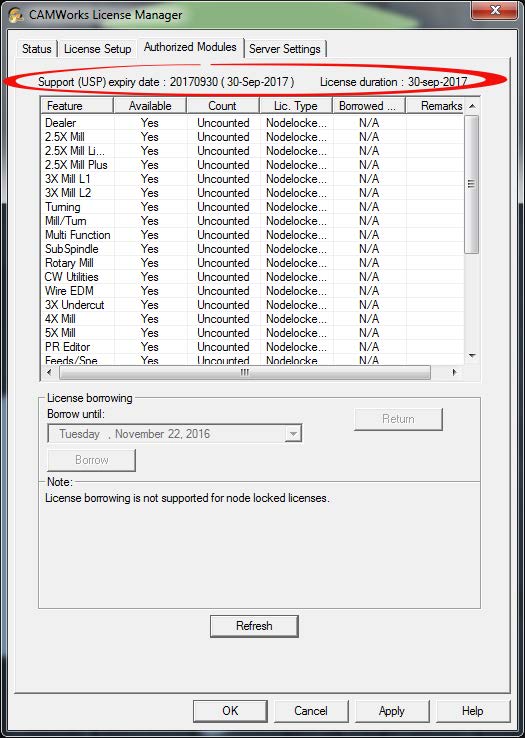 Figure 4. Support expiration and features you are licensed for.
This is the best resource to utilize when CAMWorks will not load due to a licensing issue. If the "Authorization" reads "Failed" there are a few things to try and keep in mind that the CPD number is attached to the computer that it was sent to since it reads the computer name and associates itself with it. So any time you change computers or make major hardware changes that could potentially change the computer name will require a new license. It's important to remember that when requesting a CPD number, the request must be made from the computer that needs the license.
Related Articles
Creating a Threadmill Feature in CAMWorks
Managing Your CAMWorks and SOLIDWORK CAM Add-Ins
CAMWorks Milling Features and Allowable Operations