For years, both MasterCAM and GibbsCAM offered SOLIDWORKS users the ability to use their tools in a familiar environment via the SOLIDWORKS add-in. With these developers announcing a 2024 discontinuation date of the add-in, those who rely on these combined solutions are beginning to ask themselves...now what?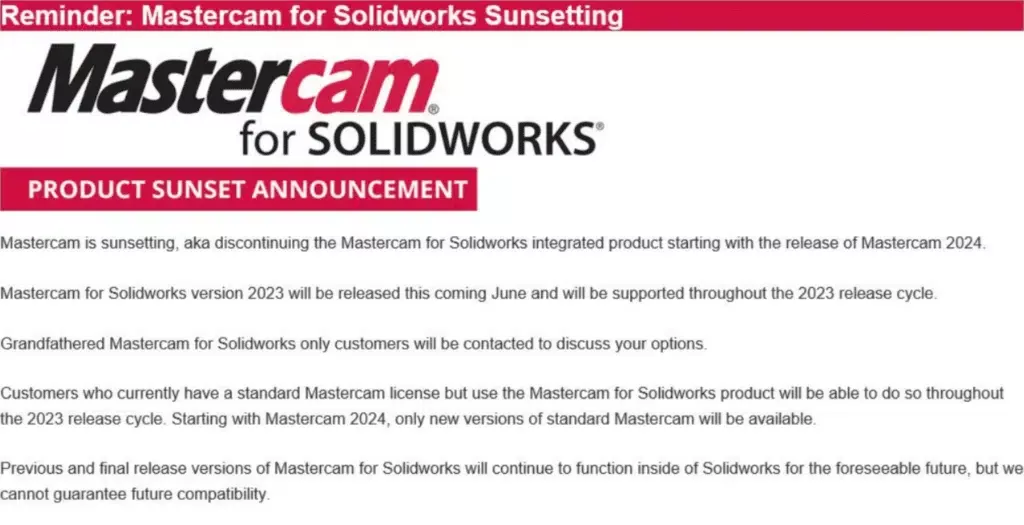 Although the standalone MasterCAM and GibbsCAM products remain available, if you use SOLIDWORKS, there are more powerful, integrated, and native alternatives: SOLIDWORKS CAM and CAMWorks.
SOLIDWORKS CAM
SOLIDWORKS CAM, powered by CAMWorks, is an integrated solution for 2.5 and simple 3-axis toolpath creation. A simple upgrade to SOLIDWORKS CAM Standard or SOLIDWORKS CAM Professional unlocks additional tools such as assembly mode, 4-axis & 5-axis indexing, turning, configurations, volumill, and beyond.
Note: If you have a seat of SOLIDWORKS version 2018 or newer on subscription, then you already have access to SOLIDWORKS CAM.
CAMWorks
The CAMWorks portfolio offers advanced machining capabilities within SOLIDWORKS. CAMWorks uses the same SOLIDWORKS geometry to generate toolpaths to ensure the part you modeled is the same part you machine. CAMWorks offers several different packages, as well as additional product options and bundle add-ons.
CAMWorks Packages
CAMWorks Standard

CAMWorks Milling Standard

CAMWorks Milling Professional

CAMWorks Turning Standard

CAMWorks Turning Professional

CAMWorks PrimeTurning

CAMWorks Premium

CAMWorks Wire EDM Pro
Compare SOLIDWORKS CAM and CAMWorks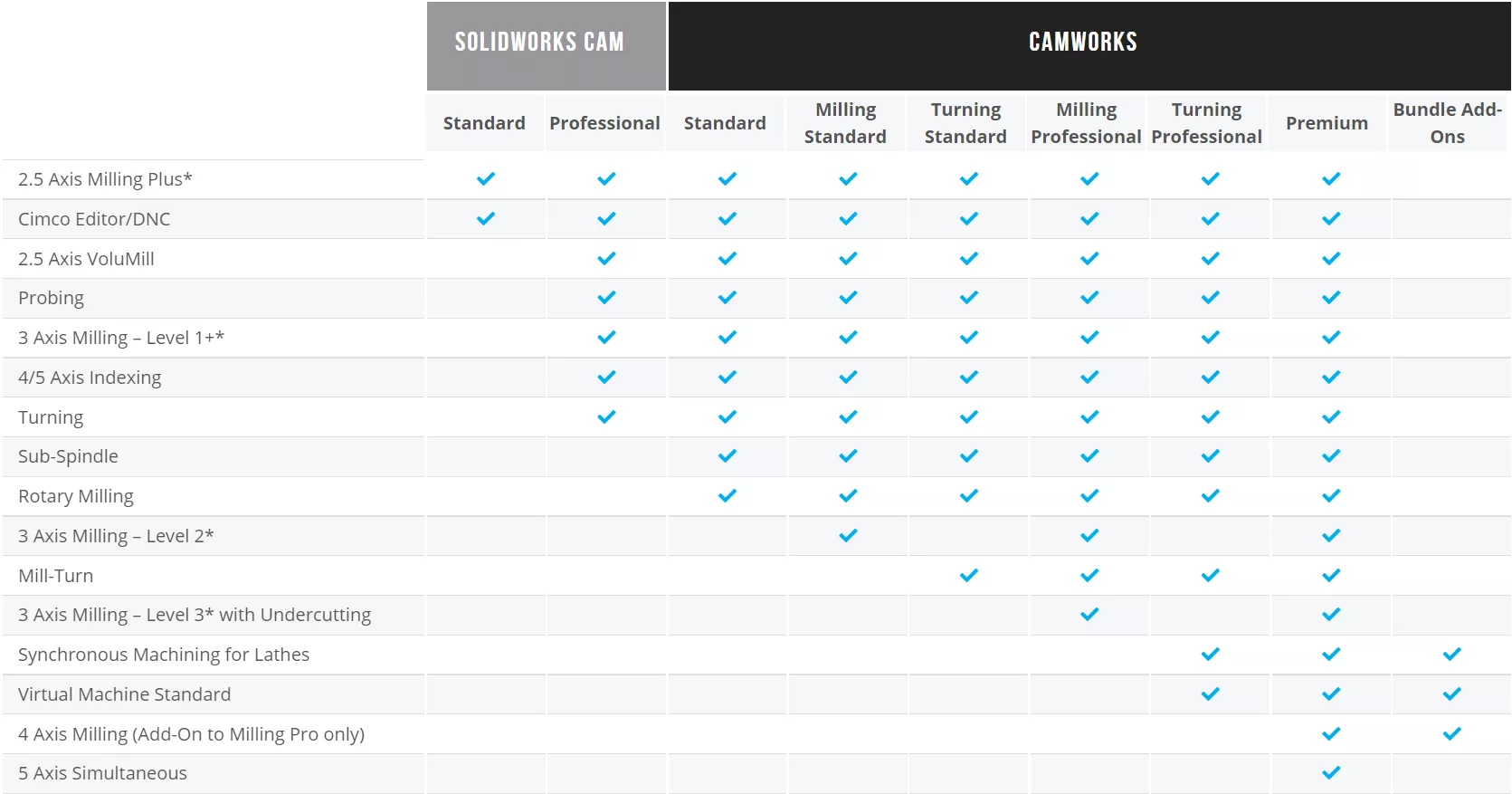 Using a familiar platform and integrated solution, SOLIDWORKS CAM and CAMWorks bring manufacturing and design teams together, resulting in a better CNC experience all in the same interface.
Learn More About These Solutions
5 Reasons to Switch to Integrated CAD/CAM