Often a company will change the process in which they want a file to travel through their company, resulting in major workflow changes. Sometimes this includes going to the extent of putting together a whole new workflow. So, how do we get some or all of the files that were in the old workflow, over to the new workflow? In this guide, we will walk through, step by step, how to move files from one workflow to another in SOLIDWORKS PDM.
The process
First, we need to be able to see where all the files are at. Note that the current workflow a file is in can be found in the file explorer version tab.

Also, the state the file is in can be found in the state column of the file explorer.

Now we will open the SOLIDWORKS PDM administration tool and navigate to the workflow currently containing the files we are moving.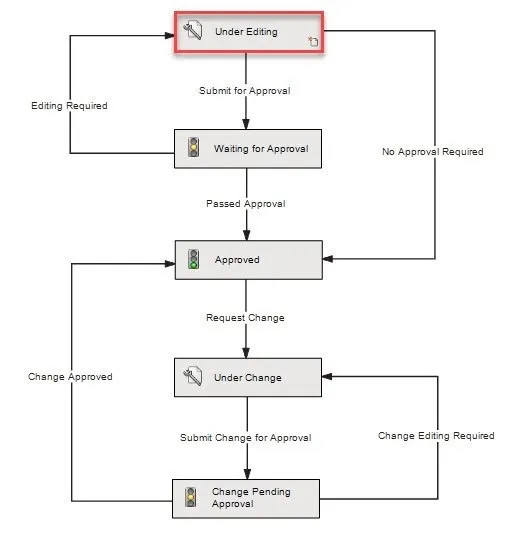 Next, we will use the toolbar in the top, right-hand corner to select "New WorkFlow Link".

This will open a dialog that allows us to select which workflow we would like to move our file to, and what state in the new workflow we want it to move in to.

This will create a new state with the title of the target workflow and state. Then we will need to add a transition from the old workflow to the new link we just made. To do this, we will select "New Transition" from the top right corner toolbar.
First, select the transition where the existing files are at, and then select the new workflow link. Make sure to save the workflow after these changes have been added.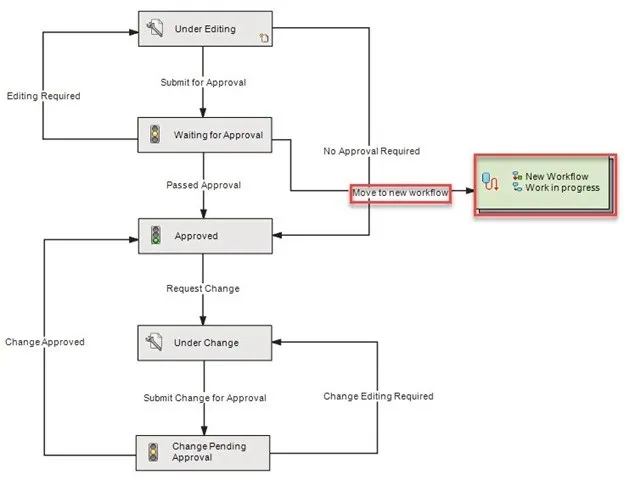 Once we have the workflow link saved, we can begin transitioning our files from the old workflow to the new one. To do this, we navigate to the file explorer and then to the files we want to move. If needed we can change the state through the old workflow until the files are where the transition link is set (right-click > Change State), at which we should now have the transition to the new workflow as an option. This can even be done for multiple files at once.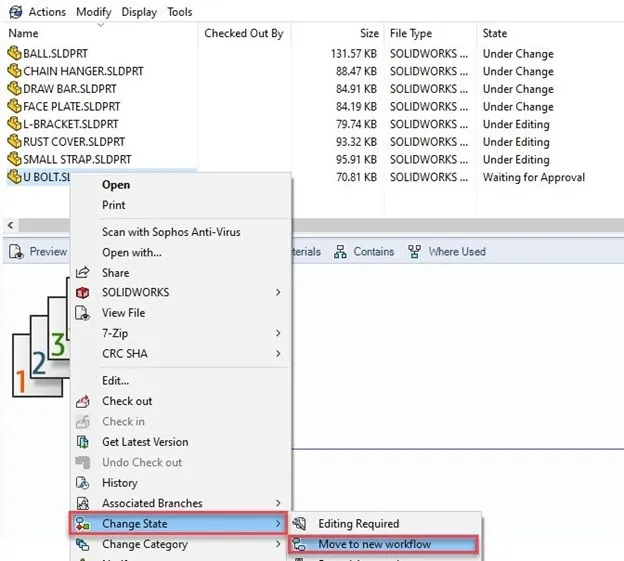 We can now see that the files have been moved to the new workflow by looking at the state column or the version tab of the file explorer, mentioned previously.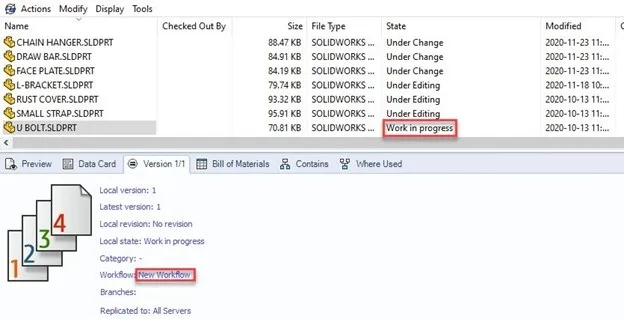 Do you have more questions? Search for a variety of other SOLIDWORKS PDM & SOLIDWORKS content on our new search platform to get access to all our latest blog and video content.
Expand your SOLIDWORKS PDM Skillset
Locking a PDM Vault: Quick Tip
SOLIDWORKS PDM 2021 - New State Icons