Why is SOLIDWORKS opening a new session every time I launch a part from Windows Explorer? Well, there is this thing called SOLIDWORKS Launcher, you may have seen the name lurking somewhere around in your computer. This program is what decides which version of SOLIDWORKS to launch when a file is open. Usually, accidentally, SOLIDWORKS files get associated to be launched by SOLIDWORKS itself, not the SOLIDWORKS Launcher. This would make opening a file from a Windows Explorer folder the equivalent to launching the SOLIDWORKS icon every time you open a part.
To reset the file association, go to Tools > Options > General> Click Restore File Associations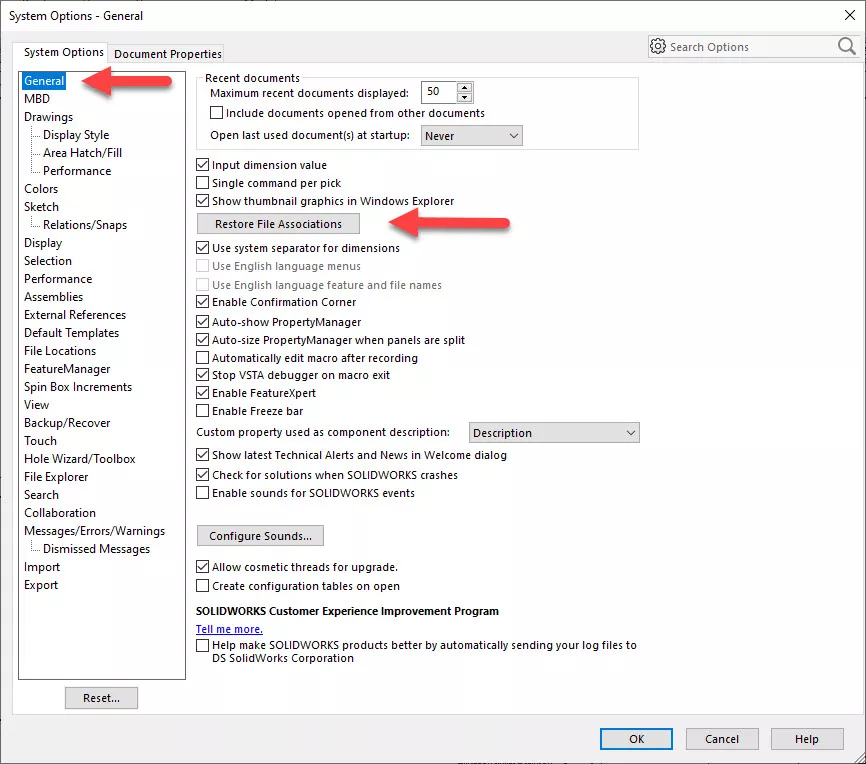 Now to restore the file association to SOLIDWORKS Launcher you can go to any SOLIDWORKS part file Right-Click > Open with > Choose default program.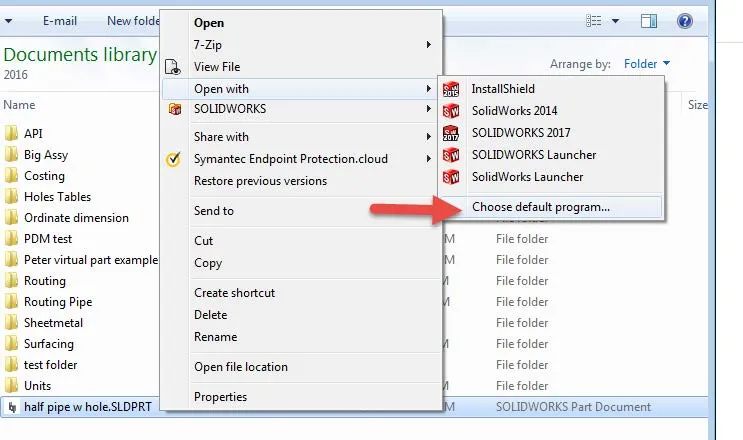 In the new window select the SOLIDWORKS Launcher application and make sure you select the checkbox for Always use the selected program to open this kind of file.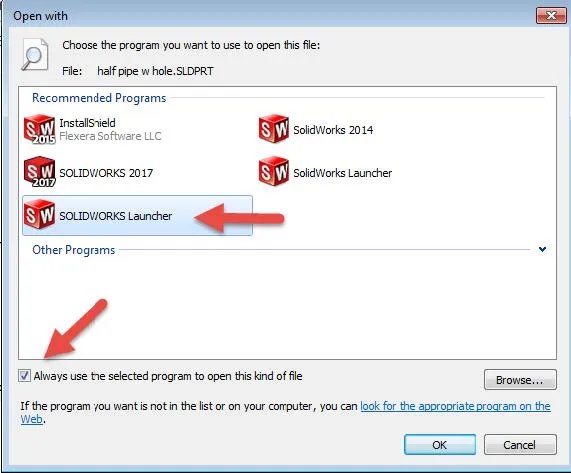 Click Ok and now all .sldprt files launched from a Windows folder will open in the currently active session of SOLIDWORKS.
This process has to be done for .sldasm and .slddrw files as well to reassociate every SOLIDWORKS file type.
More SOLIDWORKS Tutorials
SOLIDWORKS Convert Entities Quick Tips
Easily Save SOLIDWORKS Configurations as Separate Parts
Linking a Custom Cut List Property to a SOLIDWORKS Drawing Balloon
SOLIDWORKS Warning: A Journal File Could Not Be Created