SOLIDWORKS comes with two premade block libraries for Electrical and Hydraulic schematics. This article outlines how to download and setup file locations to access the blocks from the Design Library.
Where to Start
In the Task Pane, click Design Library and expand the SOLIDWORKS Content folder.
Click the Blocks folder.
While holding the CTRL key, left-click on the Electrical or Hydraulic block icon to start the download.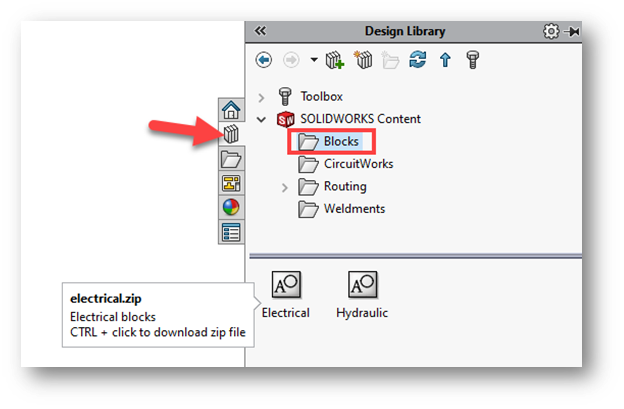 After you have CTRL-selected a block library for download, you will be prompted to save the file to a known location. This can be any location you desire, However, the default path for the SOLIDWORKS Design Library is C\ProgramData\SOLIDWORKS\SOLIDWORKS 20XX\Design Library.
For this example, I have created a new folder called Blocks within the Design Library folder.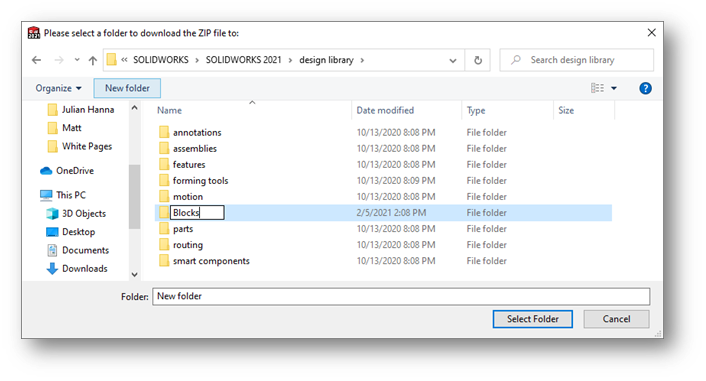 Extracting the Zipped Block Folder
Once the file has been saved, navigate to the correct path in Windows Explorer. Right-click on the zipped Electrical or Hydraulic folder and choose Extract All, or use your preferred decompression utility for extraction.

Adding Block Folder to the Task Pane Design Library
Now that the files are downloaded and extracted, it is time to add the blocks to the Design Library in the Task Pane.
To add the Design Library folder to your file locations, go to Tools -> Options -> System Options -> File Locations -> Design Libraryand click the Add button.
Browse to the correct path and click OK.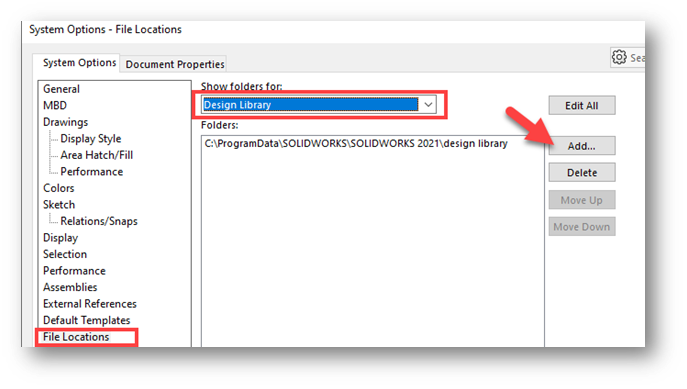 You can also add the file location in the Task Pane by clicking the Add File Location icon.
Browse for the folder and click OK.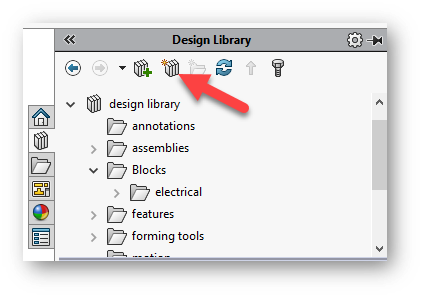 Once you have added the file location, go to the Task Pane and click Design Library. The folder you have added in the list along with any subfolders as well.
Expand your Electrical or Hydraulic blocks folder and left-click drag a block from the library into the SOLIDWORKS graphics area.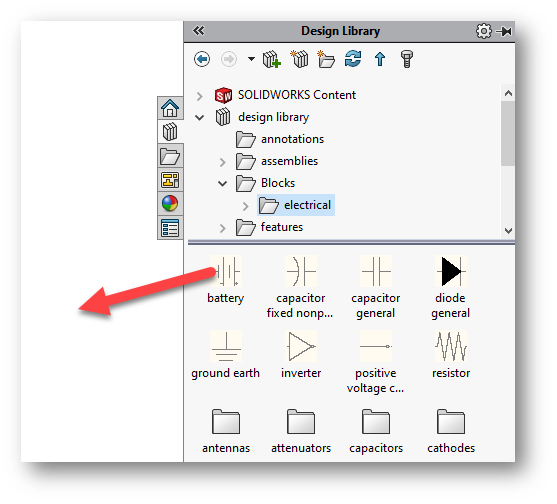 I hope you found this tutorial for downloading SOLIDWORKS block libraries helpful, check out more SOLIDWORKS tips and tricks below!
Expand Your SOLIDWORKS Skillet
Understanding Hierarchy of SOLIDWORKS Appearances
SOLIDWORKS Cosmetic Thread View Options
How to Copy SOLIDWORKS Custom Properties to Other Files