SOLIDWORKS Electrical 2024 brings many enhancements that help document designs more efficiently than ever before - in both 2D and 3D.
Auto Balloons in 2D Cabinets
In SOLIDWORKS Electrical 2024, users now have Auto-ballooning functionality when documenting 2D cabinet layouts. Click on Auto balloon from the cabinet layout ribbon menu to easily create balloons to identify the components in a cabinet.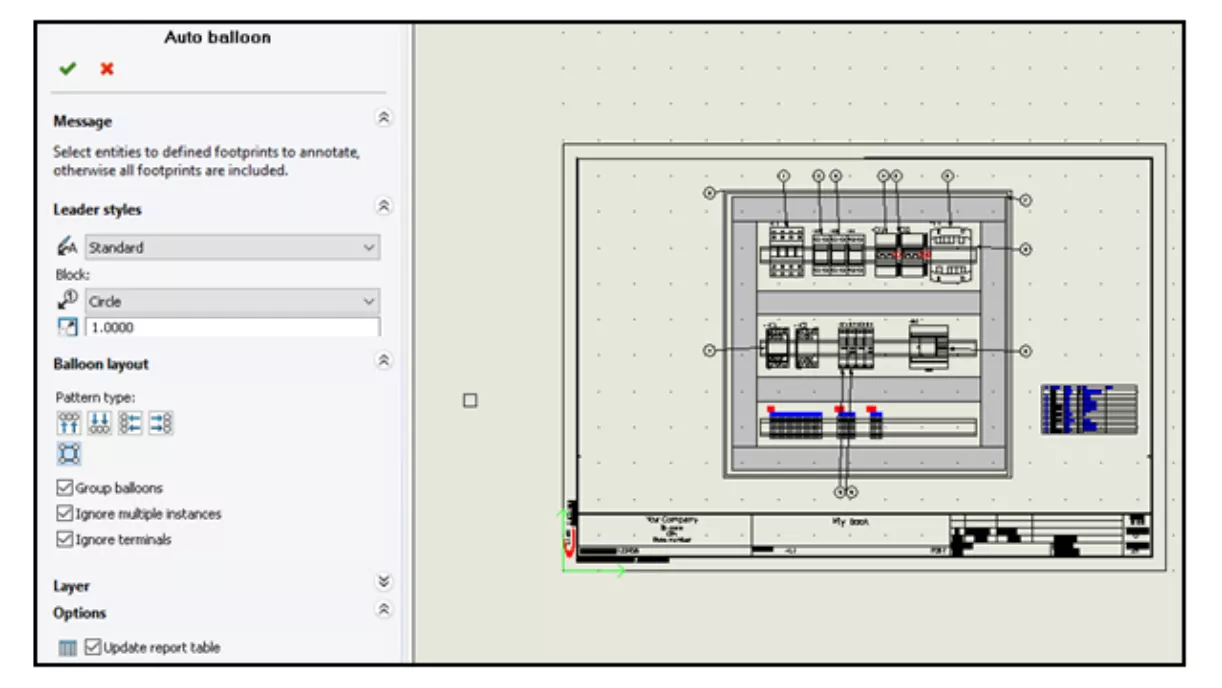 Users can also specify the leader or block style to use for the balloons and how the balloons should be arranged. Simply select the layout pattern type and which layer the balloons need to be added to and let the software help organize a clean cabinet drawing view drawing.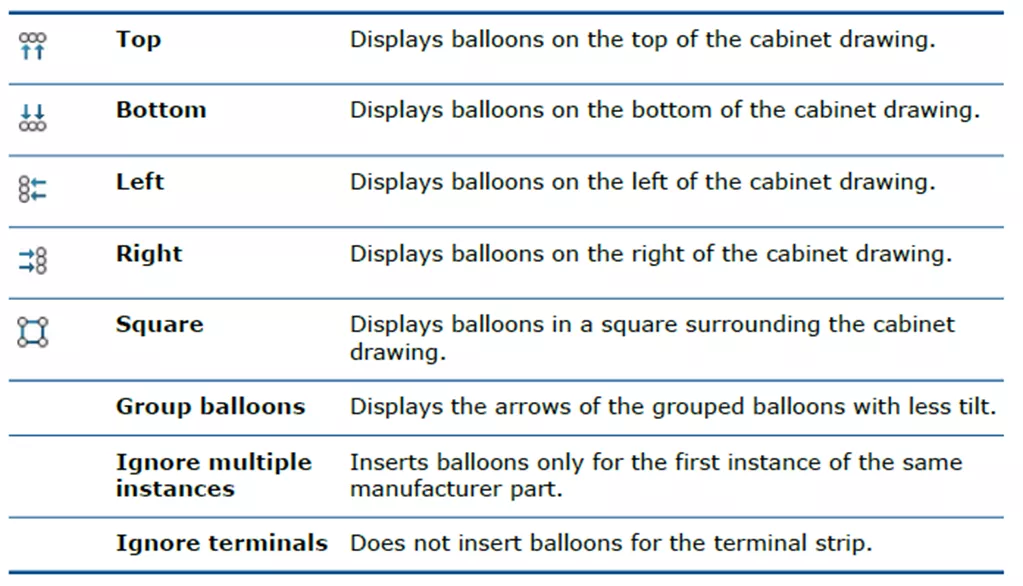 Removing Manufacturer Part Data & Resetting an Undefined Macro Variable
When designs need to change, users can now reset the manufacturer part information when deleting or replacing a component. This is a project-level setting that can be saved to the project template. To enable this feature, click the checkbox under the General tab of the Electrical Project menu.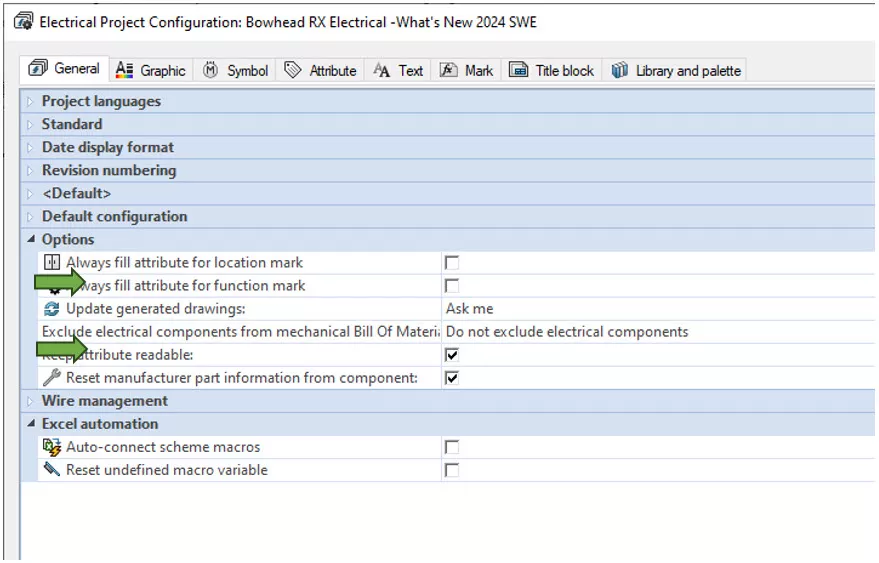 When selected, it will reset related information for the manufacturer's data, such as terminal marks. Without this checkbox turned on, it will retain the terminal numbers from the previous manufacturer even if it is deleted or replaced.
SOLIDWORKS Electrical 2024 brings another project setting to reset undefined macro variables. For designers using Excel automation, this is a great method to remove unused variables in macros. When this option is turned on, and there is an unused variable, it will be replaced by either an empty string, a removed object, or an associated object, such as a location or function.
Shortening Lists Using Ranges
In SOLIDWORKS Electrical 2024, creating output reports from a schematic design has been streamlined. In reports, users can now set a column to use a range of values rather than explicitly listing each item in that column range. Making reports more concise allows us to save valuable drawing space.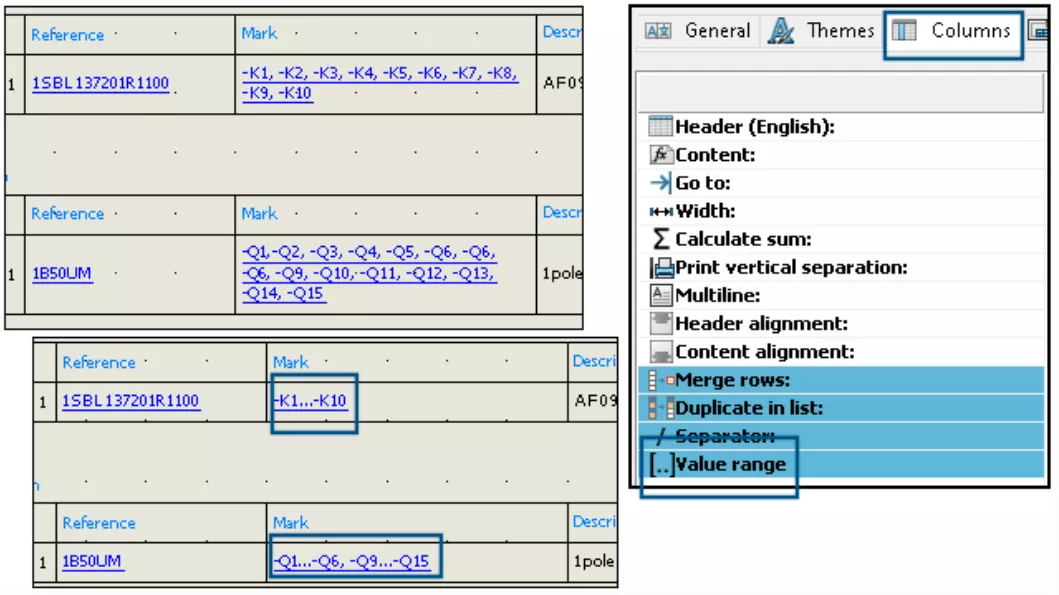 For example, rather than listing components such as Q1, Q2, Q3, etc., the merge option will show this as Q1..-Q3.
To enable this functionality, edit the report configuration. On the Columns tab, navigate to Value range and select the option to Merge Rows. This can be turned on for multiple columns in the same report all at once.
SOLIDWORKS Electrical Schematic Enhancements
There are additional enhancements to SOLIDWORKS Electrical 2024 that improve the user experience. The grid point size on project sheets will automatically adapt to the screen resolution, making aligning symbols and wires much easier when using newer high-resolution monitors.
Users can also move entities on drawings using the arrow keys. This will use the snap spacing to assist in moving items in the drawing.
Each year, SOLIDWORKS improves the integration between Electrical and Mechanical design. SOLIDWORKS 2024 brings powerful enhancements to Electrical 3D as well.
Filtering Auxiliary and Accessory Parts
Inserting Electrical components in 3D is now streamlined by the ability to filter a manufacturer's parts in a project. We can apply filters to sort for Associated Manufacturer parts, Accessory Manufacturer Parts, Auxiliary Manufacturer Parts, or Manufacturer Parts excluded from the BOM.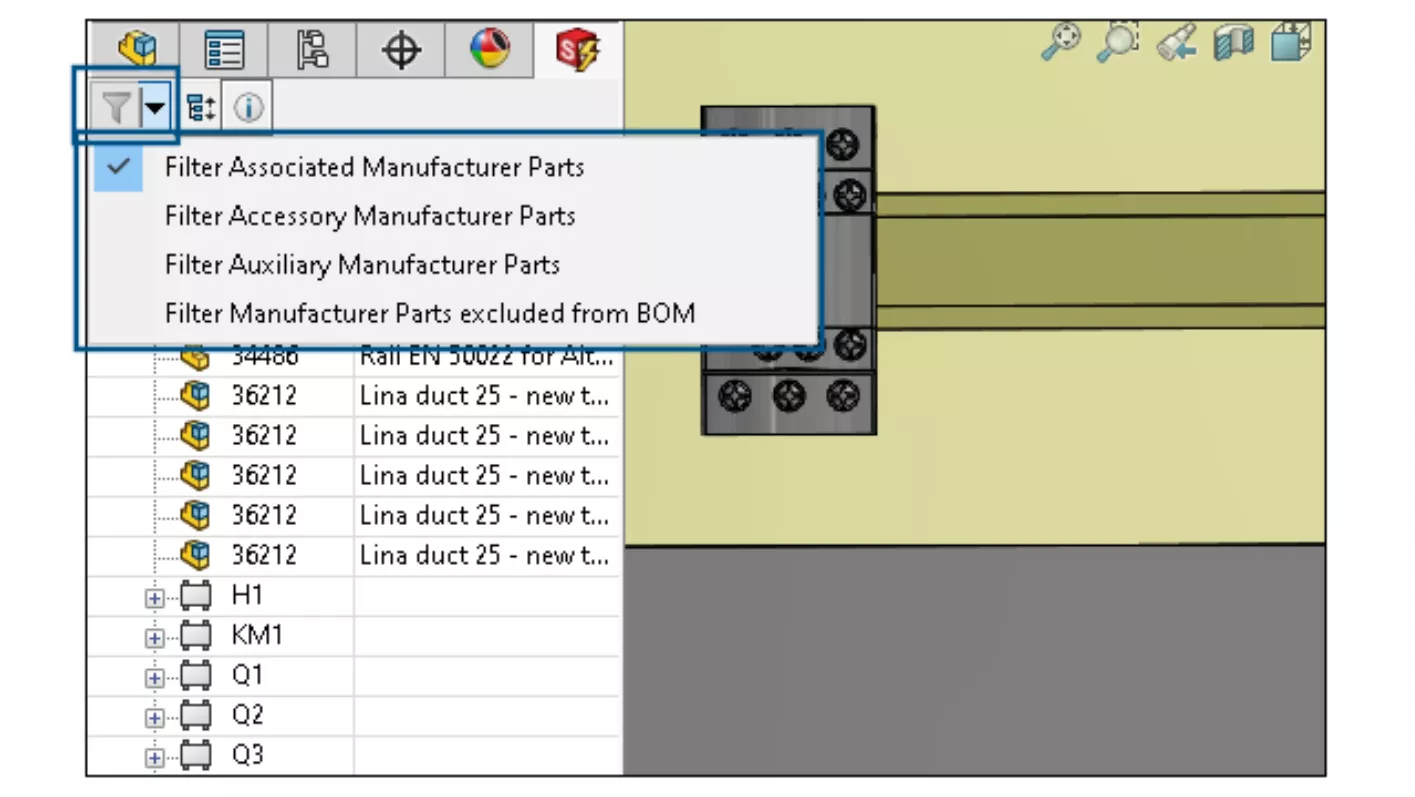 To utilize these filters, click the drop-down arrow to the right of the Filter icon in the Electrical Manager and choose the filter to apply. Once the filter is selected, click the filter icon button to apply it. The results will be updated in your component list. This filter functionality list also works in 2D cabinet layout drawing types in schematics.
Changing the Length of Multiple Rails and Ducts
Electrical Cabinet design is one of the strengths of SOLIDWORKS Electrical 3D, and in SOLIDWORKS 2024, it is stronger than ever.
Users now have the ability to change the length of multiple rails or ducts simultaneously. Rather than updating each rail or duct individually, we can instead control-select multiple and modify the length all at the same time, speeding up the cabinet design process.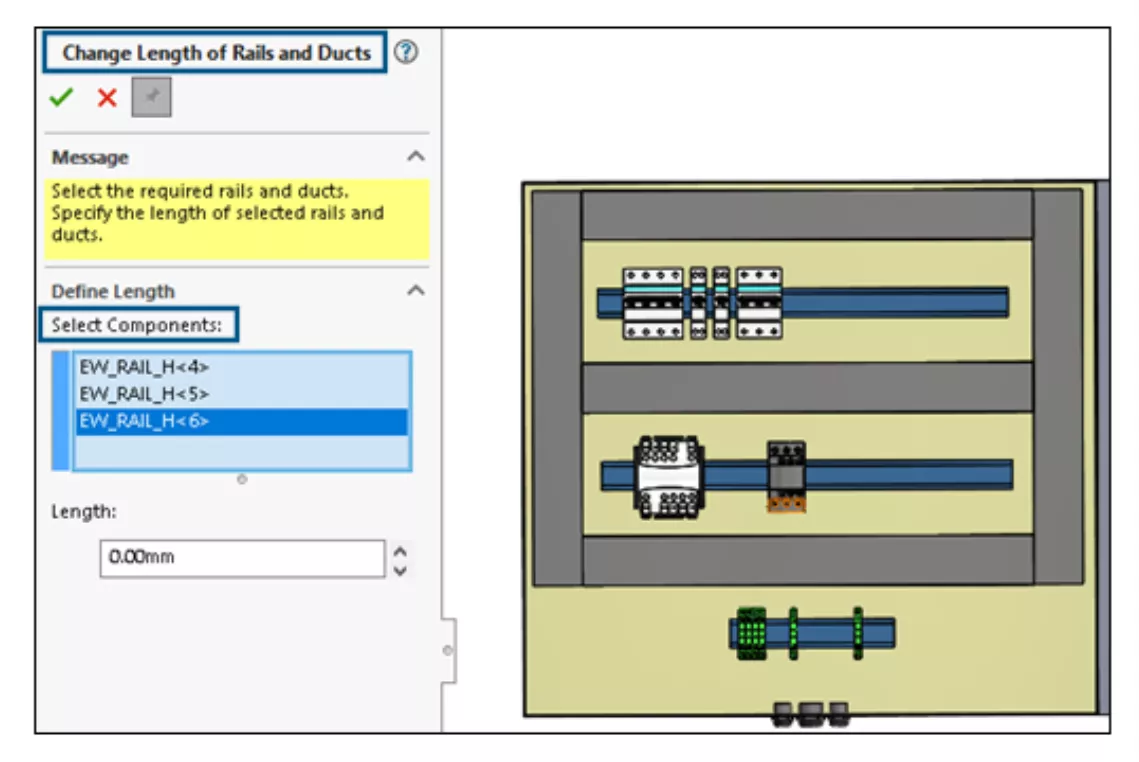 Simply select Change Length of Rails and Ducts from the Electrical 3D CommandManager to define the length, then select which rails or ducts to modify and confirm the selection.
Aligning Components
Electrical 3D has another improvement to make cabinet design more efficient. When placing Electrical components in 3D, we can now define the alignment of how multiple components are placed and get a preview of the different alignment options. Visualizing the component placement is more intuitive and helps speed up the design process.
These are just some of the hundreds of enhancements in SOLIDWORKS 2024. Learn more about what's new below!

On-Demand Launch Event
WATCH THE ON-DEMAND LAUNCH EVENT
Want more SOLIDWORKS 2024? Register now to join our virtual launch event on-demand to see everything new in the latest release. Our experts walk you through each enhancement across the entire SOLIDWORKS portfolio including Simulation, CAM, PDM, Electrial, 3DEXPERIENCE, and more.
More What's New in SOLIDWORKS 2024
What's New SOLIDWORKS 2024 Assemblies
SOLIDWORKS 2024 STEP File Import Filter
New in SOLIDWORKS Visualize 2024: Importing, Appearances, Interactive Images, & More
3DEXPERIENCE Smart Manufacturing 2024 - What's New