In this article, you will learn how to display Alpha Numeric Rows and Columns for the borders of a schematic in SOLIDWORKS Electrical Schematic.
Step 1: In SOLIDWORKS Electrical, go to the 'Project' tab and invoke the 'Project Settings' by clicking on the 'Configurations' command.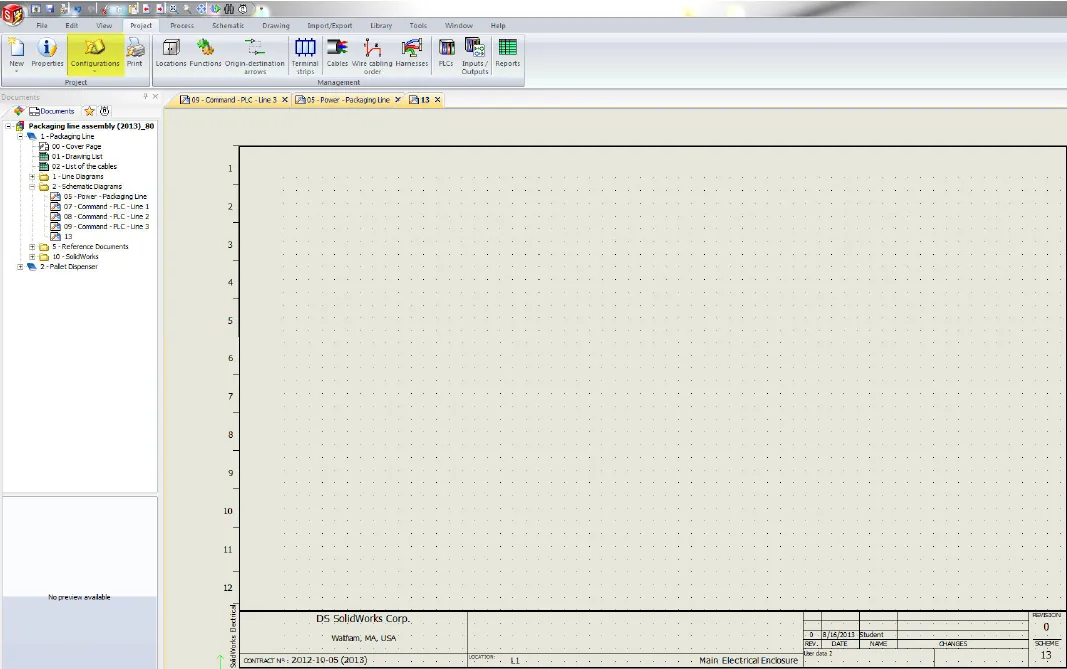 Step 2: Click on the 'Mark' Tab in the Project Settings.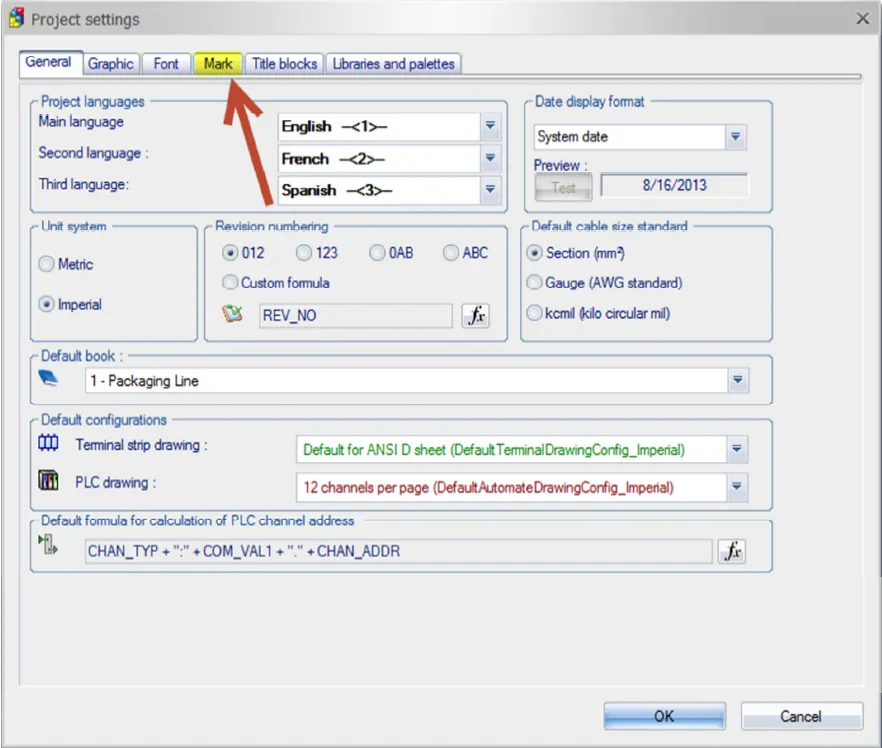 Step 3: Click on the formula symbol (f(x)) next to the corresponding rows or columns boxes.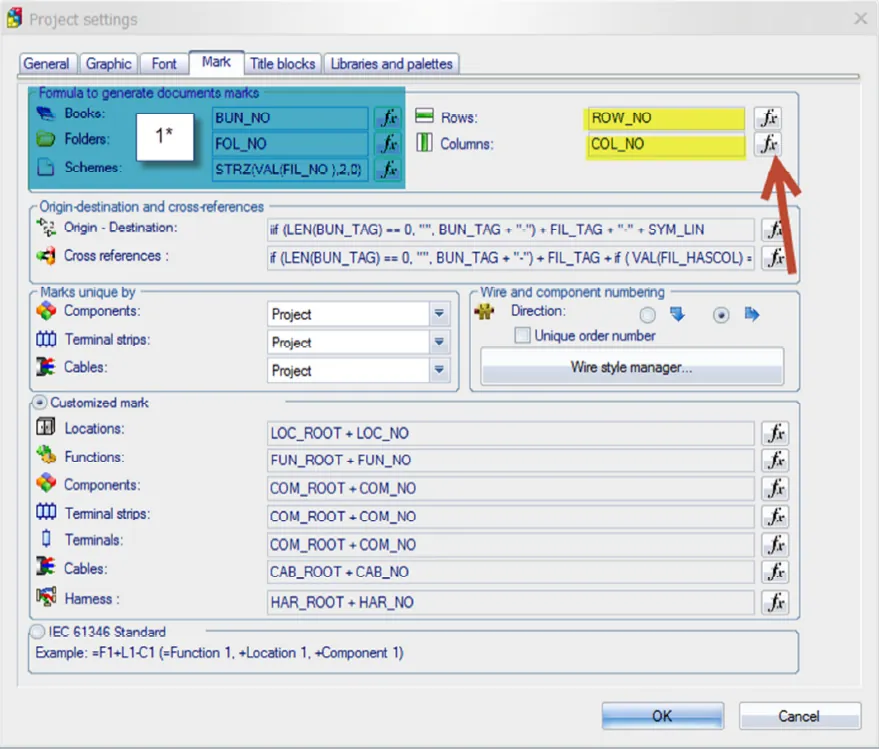 Step 4: Double-click on the second option, 'Rows Identified by letters,' to change to an Alpha Numeric format for your rows or columns. Predefined formulas, available variables, and simple formulas can be used to create other document mark formats from this window.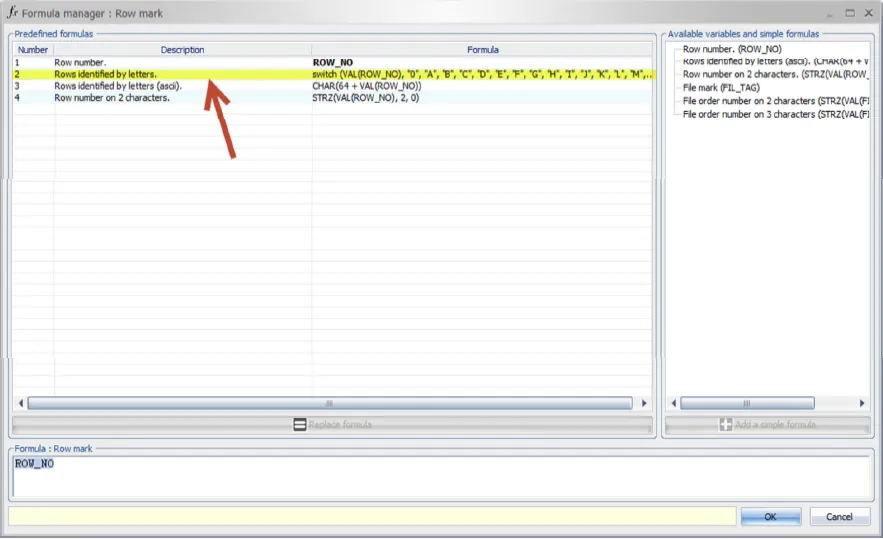 Note: Repeat Steps 3 and 4 for the other format, whether that is for rows or columns.
Step 5: Click OK twice. The rows and/or columns format should be changed to an Alpha Numeric scheme (See below for final result).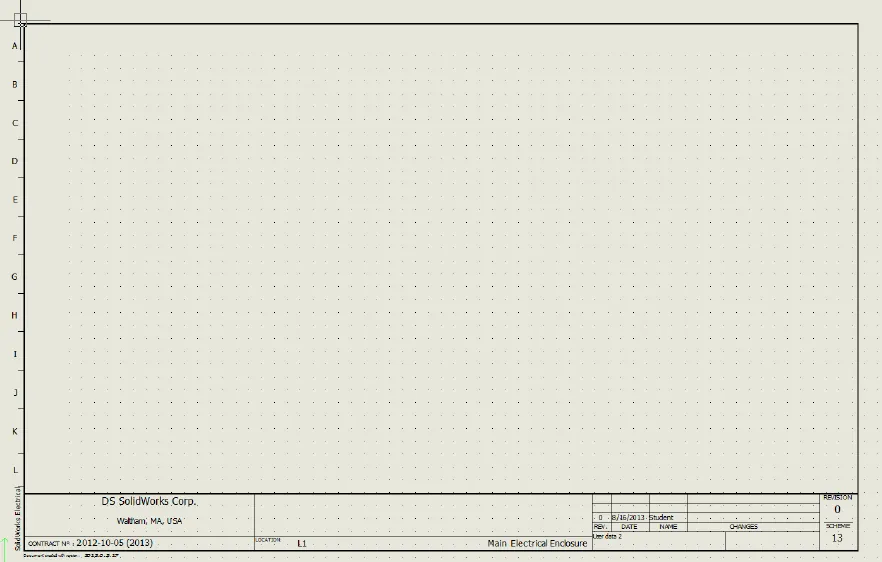 Note: The Books, Folders, and Schemes format can be changed with the same process if the formula manager is invoked from those options (see Step 3 at 1*). Follow Steps 3 and 4 to change these document mark formats.
New SOLIDWORKS Electrical Tutorials
Easy Way to Use Watermarks in SOLIDWORKS Electrical
Schematics on the Road: SOLIDWORKS Electrical
Why Won't My Wires Route in SOLIDWORKS Electrical? (Part 1 & Part 2)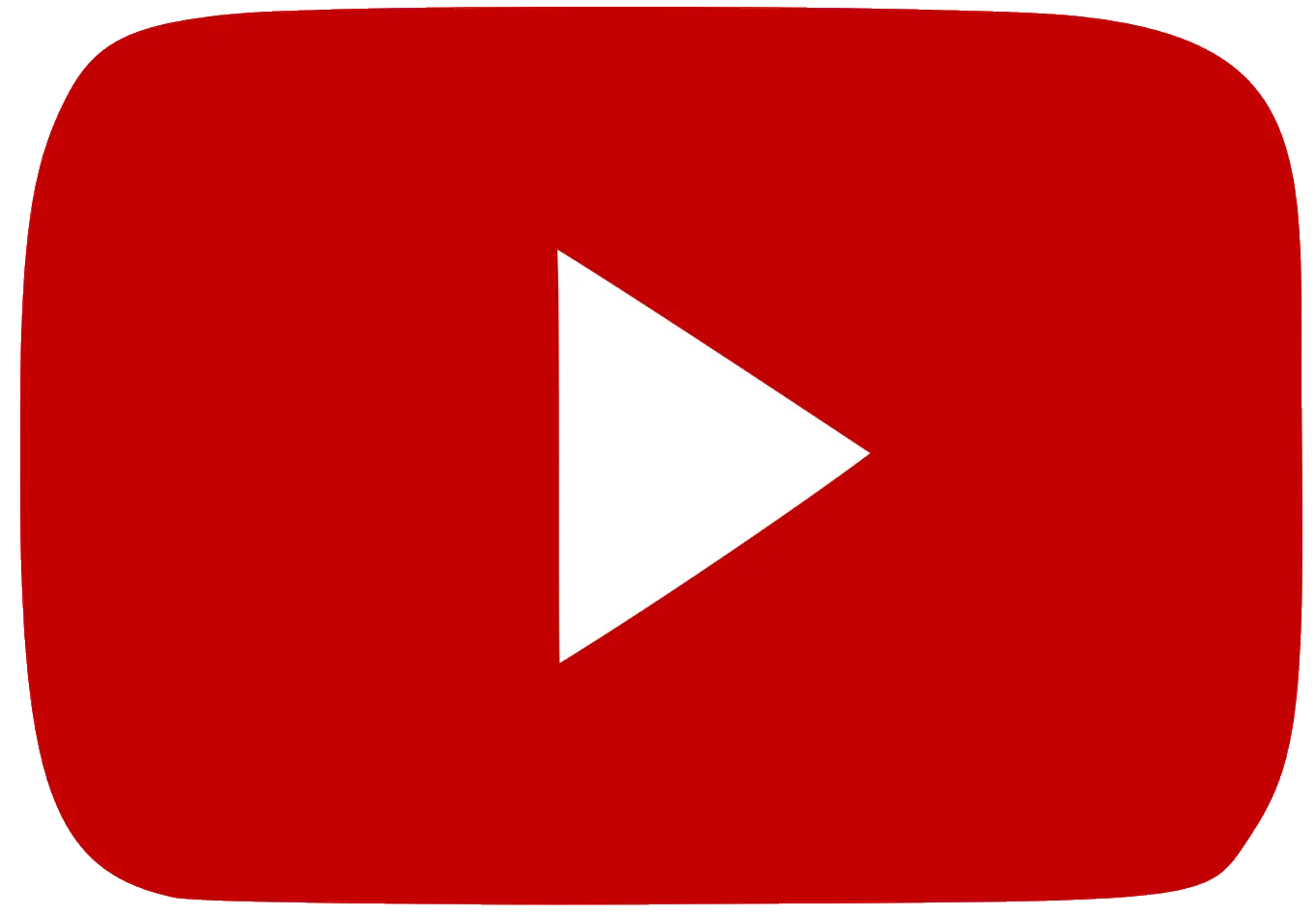 SOLIDWORKS Electrical Tutorial: How to Split a PLC