SOLIDWORKS Inspection uses special fonts to create many of the symbols used in detailed drawings. These special fonts are already installed as part of the process for an Inspection user. When reports are exported, the Excel templates use these special fonts to show the proper values in the characteristics column. If the reports are opened on a computer where SOLIDWORKS Inspection has not been installed, the characters will likely show as boxed "?" symbols. To resolve this issue, SOLIDWORKS has provided a font installer that can run on any computer where Inspection reports may be viewed in native Excel format.
To install the special GD&T fonts:
Download the font installer package from the GoEngineer FTP site for our customers (or

this link

).

When prompted, login using FTP Credentials:
user: gocustomer
password: gopassword72

The ZIP file will download per your browser's settings.

Extract the ZIP file to the location of your choice and then navigate to that folder location.

Right-mouse button on the "Setup.exe" and choose "Run as administrator"





Choose "I accept…" to the terms in the Installer Setup wizard and then "Install."

There will be a quick status screen and then a "Completed…" message.

Choose "Finish" to close the installer wizard.
You can verify that the fonts have been installed by searching for GDT in the Windows Fonts folder.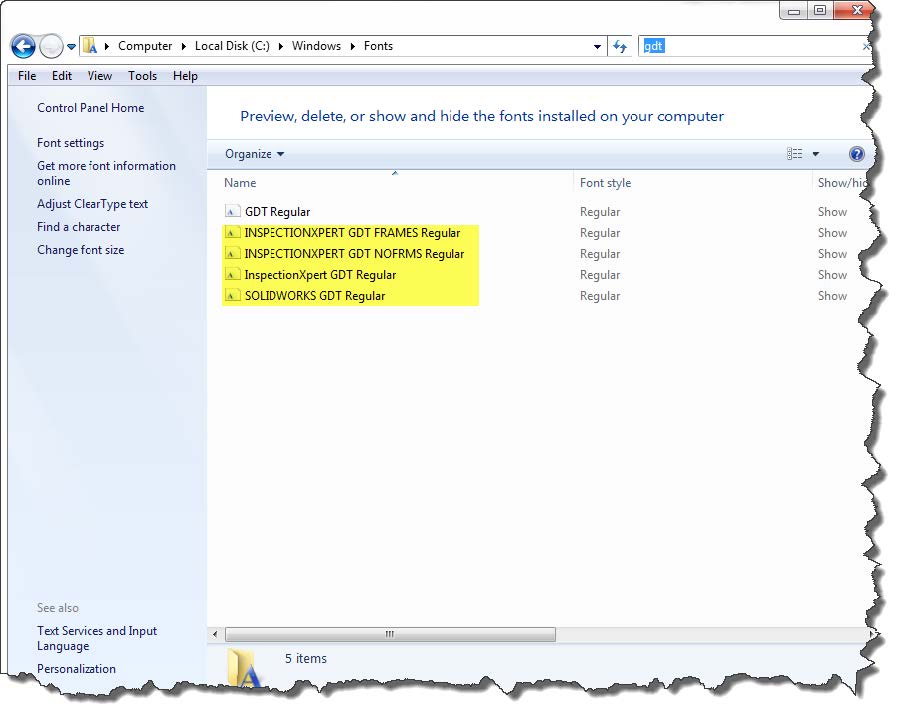 Reports that have been created with templates using these fonts will now display correctly. The GDT Font Installer can be used on as many computers as needed within your organization.
Expand Your SOLIDWORKS Skillset
How to Install and Troubleshoot Fonts in SOLIDWORKS
Customizing the SOLIDWORKS Hole Callout File
SOLIDWORKS FeatureManager: Hidden/Forgotten Commands
Easy Way to Change the Language in SOLIDWORKS