You just launched the SOLIDWORKS Toolbox Settings application and all that's showing in the taskbar is the Toolbox icon.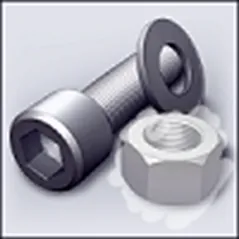 The Toolbox dialog box is nowhere to be found. ALT+TAB shows it as a selection but no matter what you do, you can't seem to get it back on the screen. How do we fix it?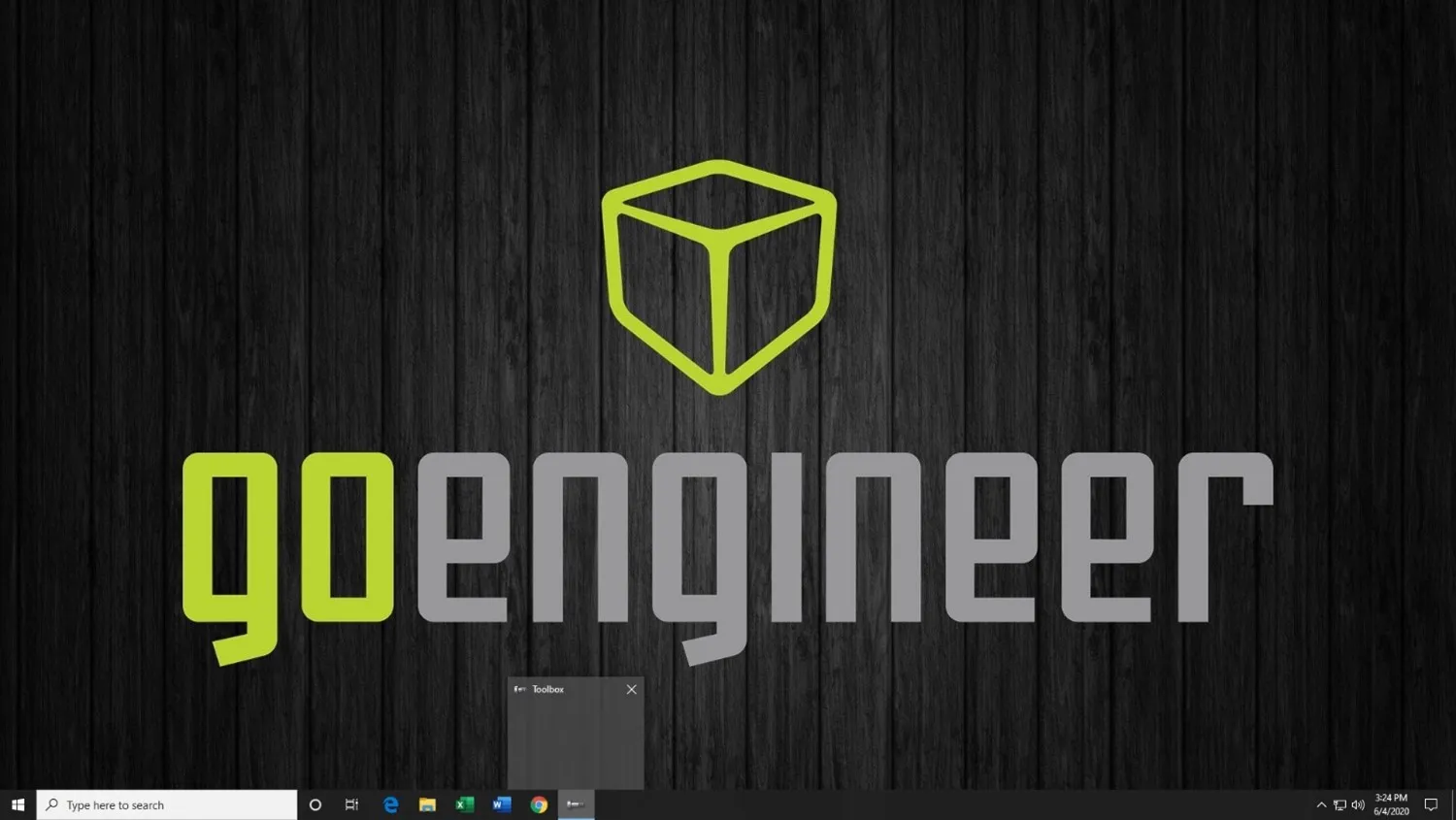 First, right mouse click on the Toolbox icon and click Close Window.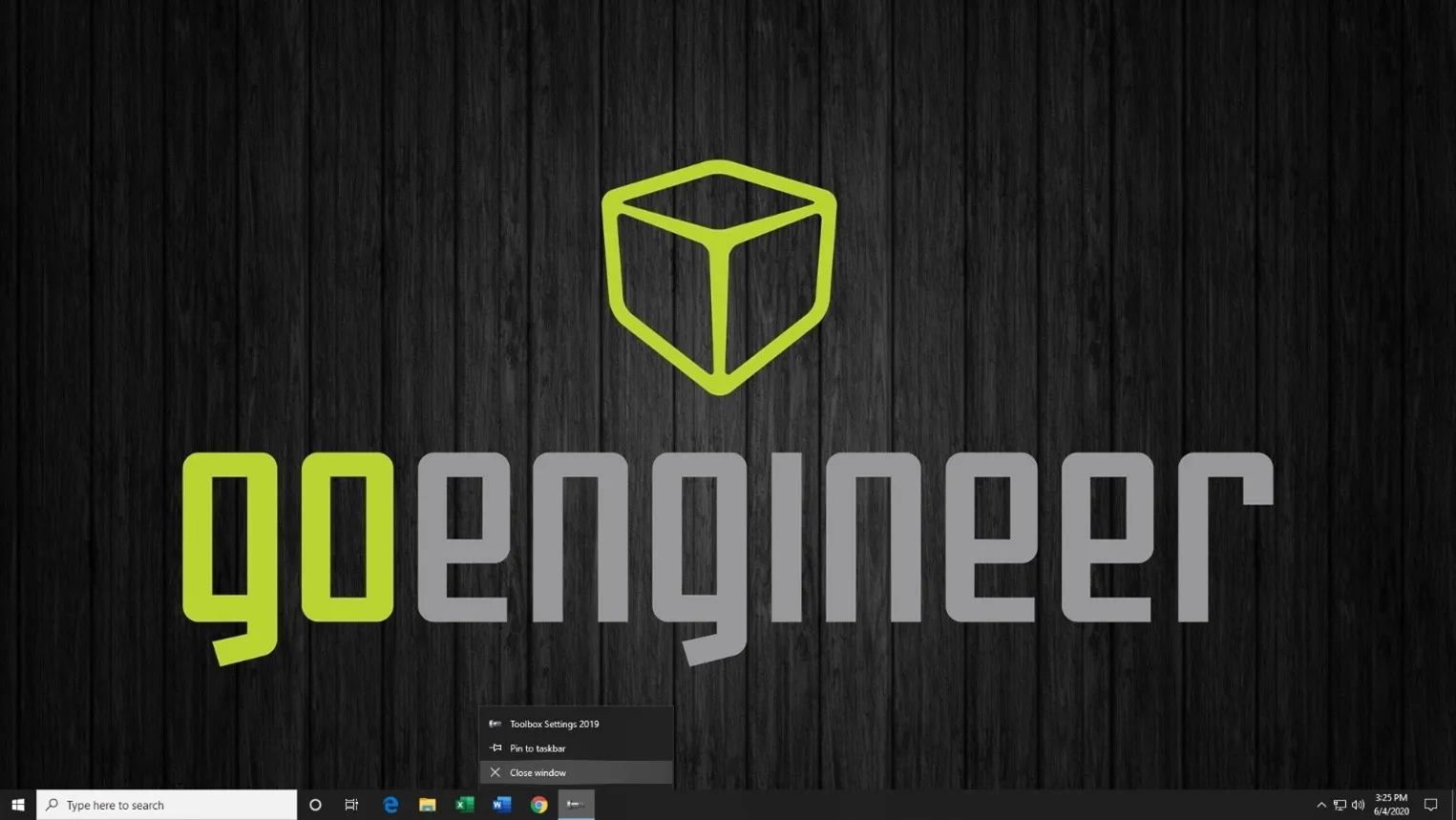 Next, fire up the registry editor (REEDIT) and navigate to the following registry key: HKEY_CURRENT_USER\Software\SolidWorks\SolidWorks YYYY\SolidWorks Toolbox Brower.
You will most likely find that the ConfigureWindowPositionLeft value is a negative number. This is causing the dialog box to appear off the screen to the left.

Edit the registry setting value to something like 150 and close the registry. Then relaunch Toolbox Settings and...Viola! It's back on the screen.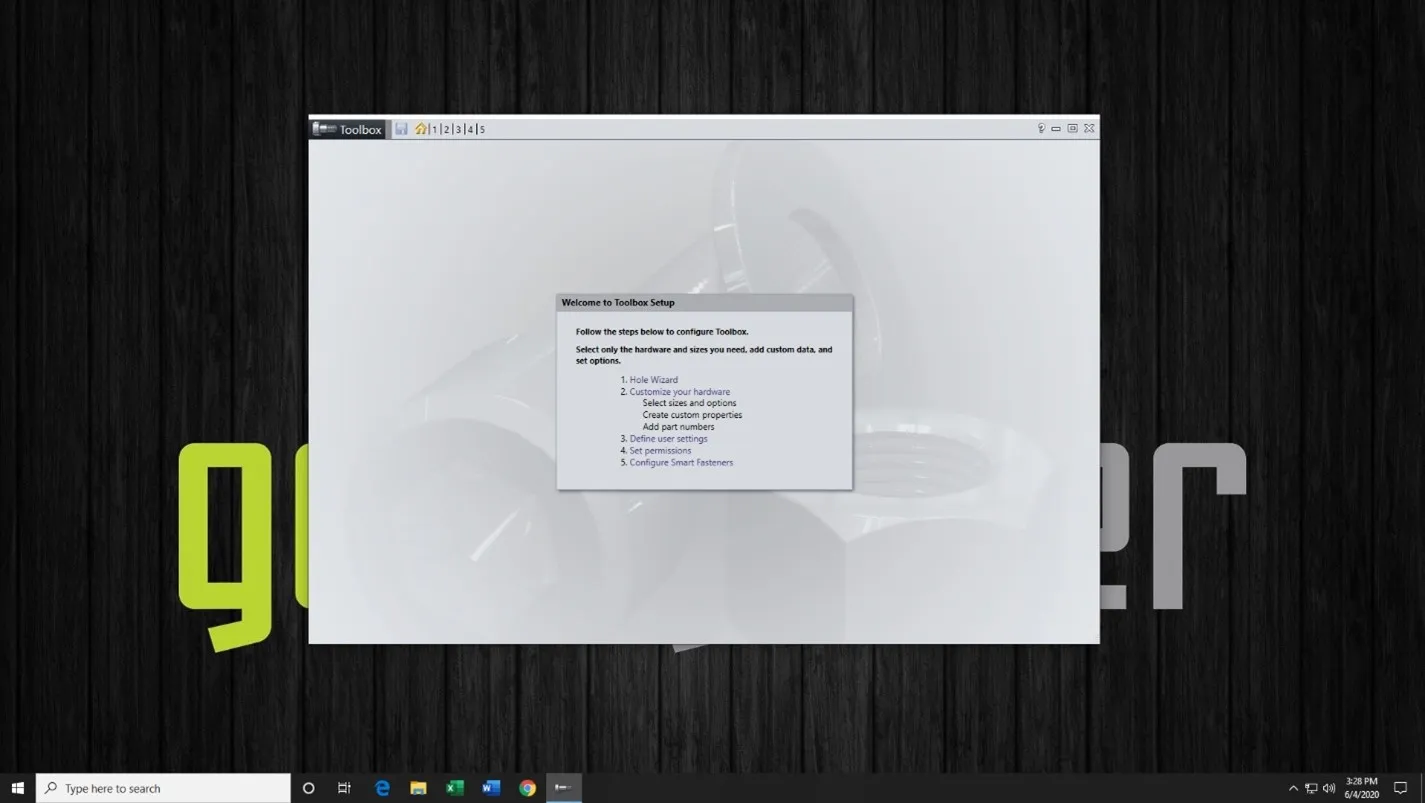 I hope you found this SOLIDWORKS tutorial helpful. Check out more SOLIDWORKS tips and tricks below.
More SOLIDWORKS Toolbox Tips and Tricks
How to Remove the SOLIDWORKS Toolbox Flag
Fix SOLIDWORKS Previous Toolbox Installed Blocking Upgrade
Updating Toolbox in SOLIDWORKS to Current
SOLIDWORKS Toolbox Library Setup and Utilization