By default, SOLIDWORKS creates two configurations of any weldment part. It names these configurations "As Welded" and "As Machined," with "As Welded" being a derived configuration. The reason behind this is simple: so you can model the part before and after the machining process!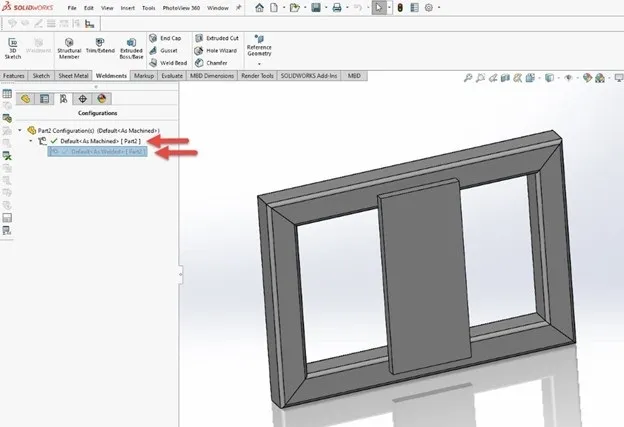 What
These Configurations Do
If these two configurations appear identical, it's because they are! To make use of them you will need to edit them individually.
The "As Welded" configuration, which is meant to be the more simple configuration with fewer features, appears exactly as you model it. This means that if you want it to show weld beads, then you need to add weld beads.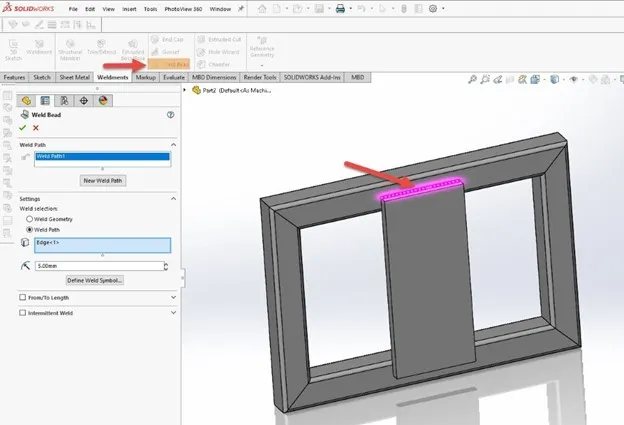 The "As Machined" configuration is meant to have machined features such as holes that would be drilled after welding, but it doesn't have to. You can modify it as necessary to suit your needs.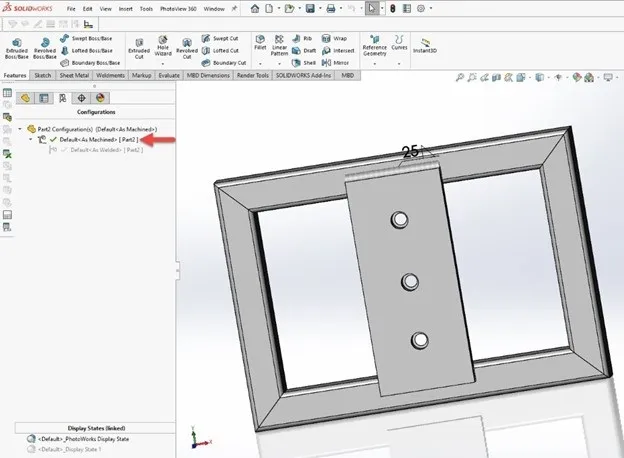 Changing the Default Configuration Settings
You can rename the configurations in the configuration manager as you would any other configuration. Just right-click the configuration name, select Properties, and edit the configuration name and description. While you are in here, you can also specify custom properties as well as the part number that appears in the bill of materials.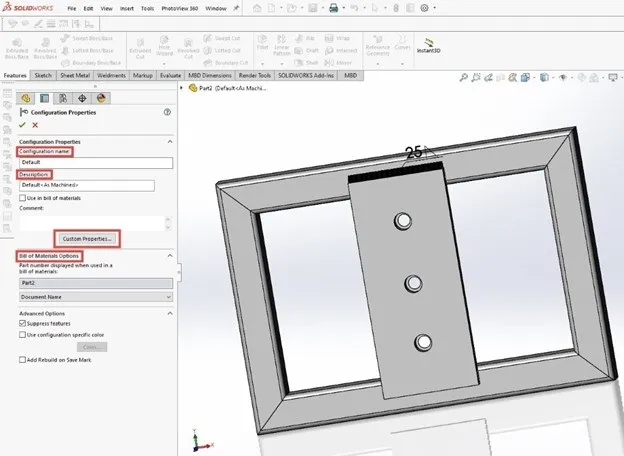 Turning Off "As Welded" and "As Machined
"
Configurations
Decided you do not want any additional configurations? No problem! You can turn this feature off under Tools > Options > Document Properties > Weldments. Just uncheck the box for "Create Derived Configurations" under Weldment Options.
Tip: You can also turn off automatic descriptions for these configurations by unchecking the box for "Assign configuration Description strings."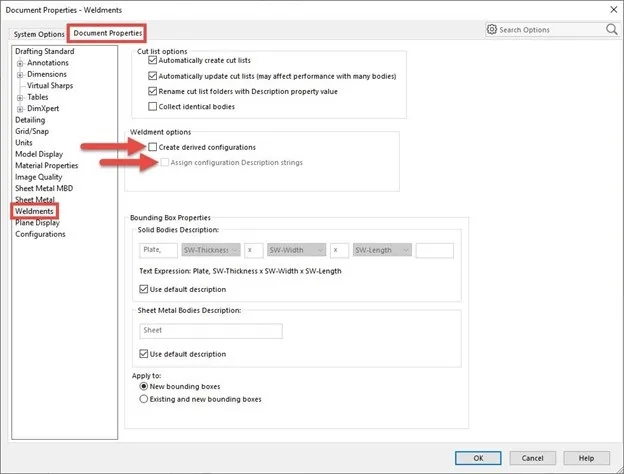 learn more about SOLIDWORKS Weldments
Designing a Trailer Using SOLIDWORKS Weldments
SOLIDWORKS 2020 Structure Systems for Weldments