If you are involved in the design process of components requiring laser engraving, Computer Numerical Control (CNC) machining, and/or water jetting, then you know that traditional fonts are not ideal. This is due to the multiple passes the tool has to make for each stroke of the character. Starting with SOLIDWORKS 2014, users have access to the OLF SimpleSansOC font. This SOLIDWORKS stick font will alleviate unnecessary tool passes when engraving down the line.
How to Use SOLIDWORKS Stick Fonts
To use this font, start a sketch in your SOLIDWORKS part/assembly and draw your reference geometry.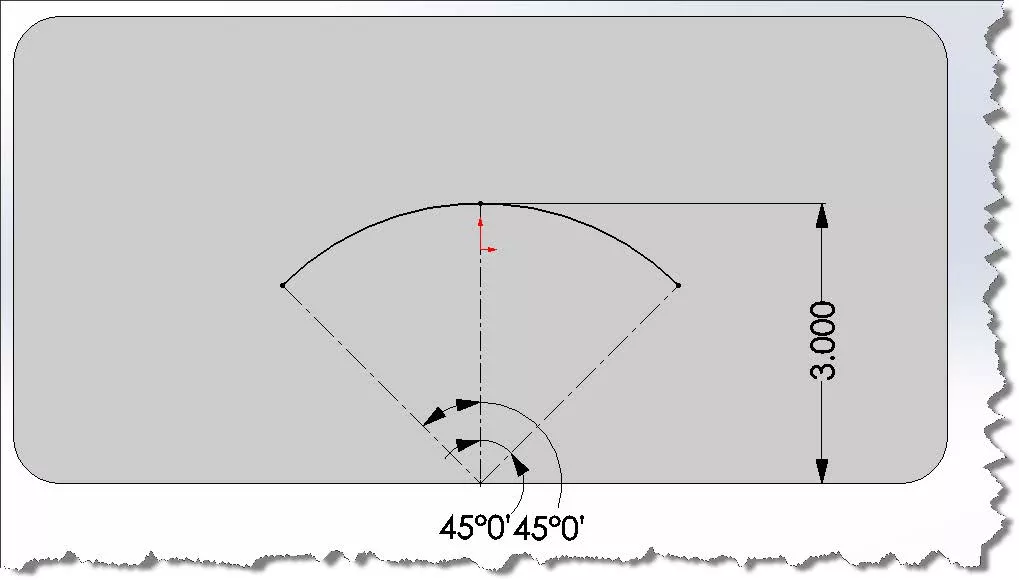 While inside the sketch, add Text by clicking on the text icon in the Sketch tab of your CommandManager, going to Tools > Sketch Entities > Text, or typing Alt+T.

In the Sketch Text PropertyManager, select your line/curve in the Curves section, type your text in the Text box, and uncheck the Use document font box which will then allow you to click on the Font… icon. Select the OLF SimpleSansOC font and the style Regular.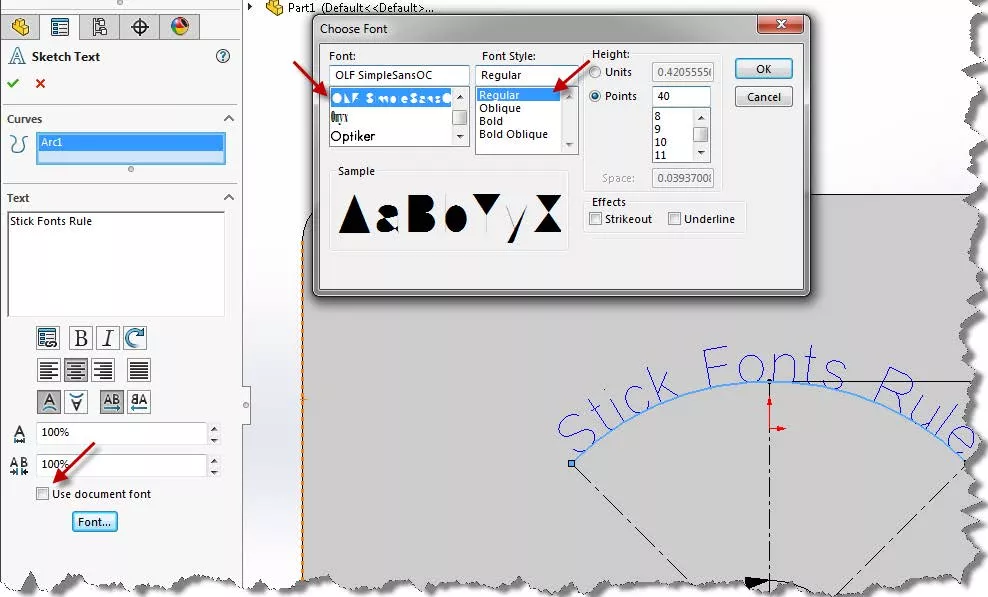 To ensure your sketches are being shown in your drawings, head over to the FeatureManager Design Tree and expand the model and find the sketch. Right-click and then select to Show. Also, verify sketches are set to visible in your View settings.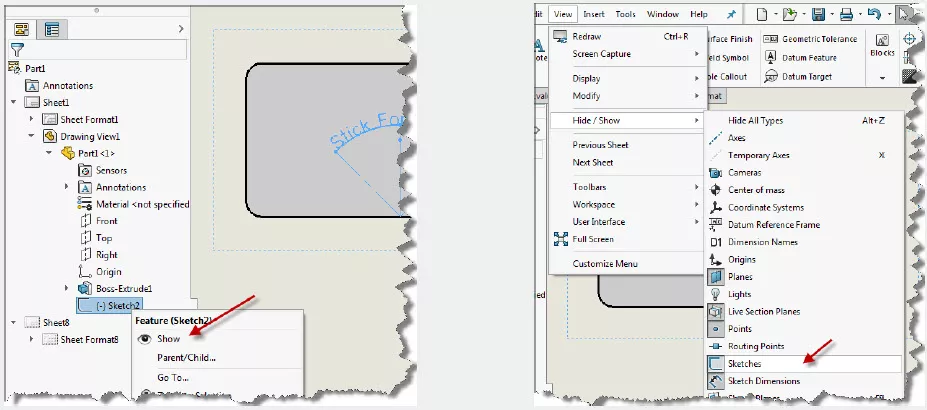 More SOLIDWORKS Tutorials
How to Install and Troubleshoot Fonts in SOLIDWORKS
SOLIDWORKS Pack and Go vs. Copy Tree
SOLIDWORKS FeatureManager: Hidden/Forgotten Commands
Easy Way to Change the Language in SOLIDWORKS