Stress in Bolt Loads
Showing stress in loads involving bolts can be critical in the process of production when they are in use. In SOLIDWORKS Simulation, one way to do this is by using a small steel pin and block assembly. Using axial tension load on the pin can be used to investigate the stress distribution along the length of the fastener. This could be considered a fully engaged thread or an adhesive bond line could serve the same purpose.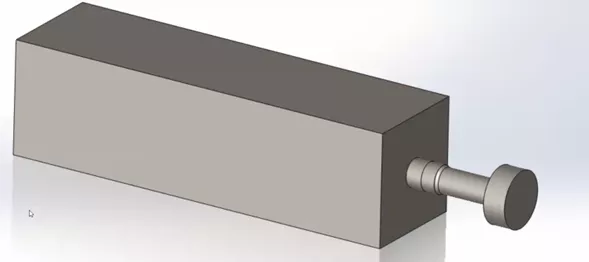 You can also use a Von Mises stress plot under load, but it can be difficult to make out the stress distribution depending on the part being used.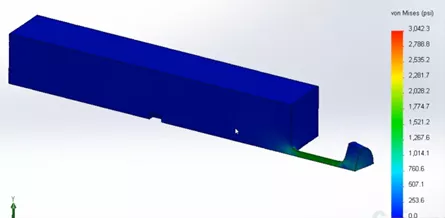 Showing Shearing Stress
Showing Shearing Stress in a plot is easy, however, investigating it can be tricky. In SOLIDWORKS Simulation, there are a few ways to do so a bit more easily. One way is using the Shear Stress Plot.
In the Shear Stress Plot, right-clicking on the plot will allow you to use the Probe tool. The Probe tool can be used to display various graphs by using nodes along the intersection of the bolt and its position.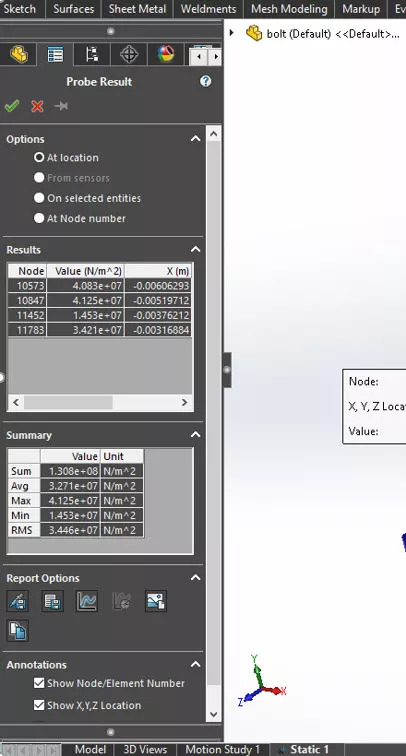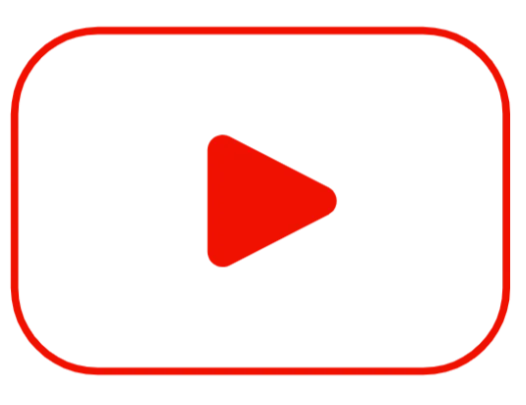 To learn more about this topic, check out our YouTube video SOLIDWORKS Simulation - Bolt Shearing Stress
More SOLIDWORKS Simulation Tutorials
Thermal Analysis Using SOLIDWORKS: FEA vs CFD
How to Create Stress-Strain Curves in SOLIDWORKS Simulation
Understanding Thermal Expansion with SOLIDWORKS Simulation
Using Remote Loads in SOLIDWORKS Simulation
Solving Mesh Failures in SOLIDWORKS Simulation with Mesh Controls