Did you know you can compare non-Excel-based BOM's (Bill of Materials) in SOLIDWORKS? The BOM Compare tool is helpful to those who have multiple versions of an assembly and require the ability to compare the difference between two BOMs at a time.
The Compare tool is located under Tools>Compare>BOM. Once open, you can select the Referenced Document and the Modified Document. You also can compare the following items: Document Properties, Features, and Geometry.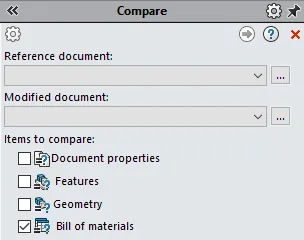 SOLIDWORKS will identify the BOMs to compare, or you can select specific BOMs if there are multiple to choose from.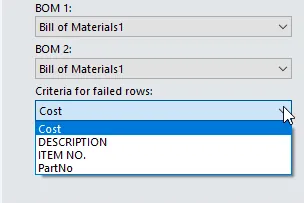 The criteria for failed rows detected changes in the Cost, Description, Item Number, and Part Number columns, and it will flag any cell that in the selected column that has identical data in both BOMs for that column, but different data in other columns.
Once we choose to run a comparison, we get the results.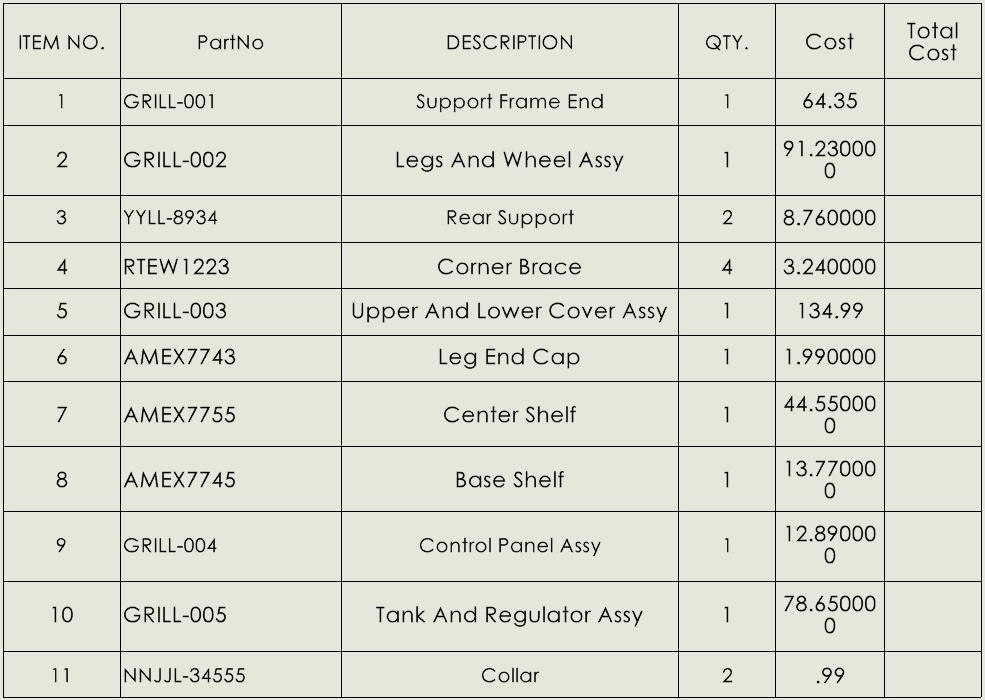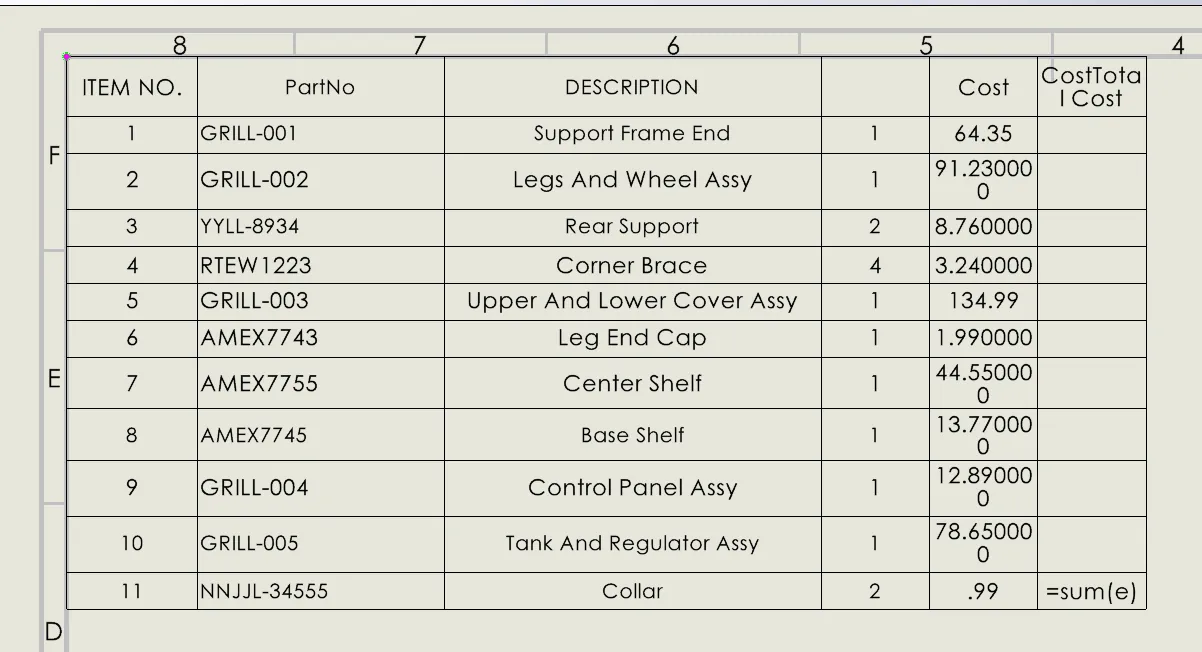 BOM 1 BOM 2
We see in the image that we have some changes between the two BOMs and the data within them. When you click on each of the items, you are shown the differences.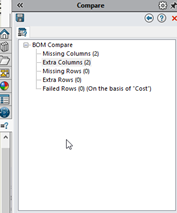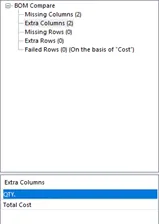 Now, with an automated tool to compare BOMs, less time needs to be spent trying to flip between two drawings to see if you can find the difference. With BOM Compare, you are just a few clicks away from the information.
If you would like further information on learning more about the powerful tools found within SOLIDWORKS, see our available self-paced training courses.
More SOLIDWORKS Tips and Tricks
Showing Cut List Item Names in A BOM: SOLIDWORKS Tutorial
Link a Dimension to the BOM with a Custom Property
SOLIDWORKS PDM - Custom BOM Quantity