Before we get started, it is critical to know that clearing your CAMWorks registry is generally a troubleshooting last resort. We take some caution in this article, but being informed is essential. It is possible to put yourself in an unfortunate situation by poking around in your registry, so please don't experiment while doing this.
In order to perform the steps in this guide, you must have local administrator access to your computer and can wipe customizations and user settings. Be sure to back up your settings as needed before wiping them as described below.
I recently found myself in an unusual situation– my CAMWorks license had expired, and I was trying to swap over to the new FNO online activation license. Unfortunately, when I fired up my CAMWorks License Manager, I couldn't switch to the tab that would allow me to change to an online activation. I couldn't even clear out my old license file to get there. It was constantly blocked by this message: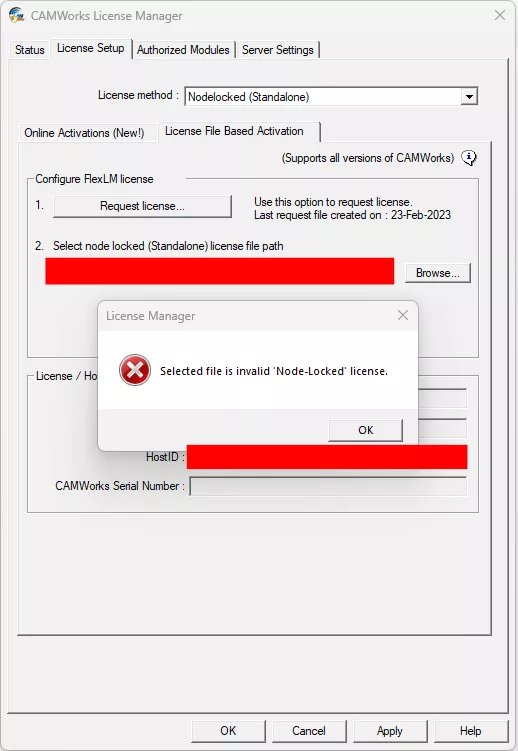 I had to get the software to forget I had ever had a license in the first place so I could convert to my new one. To do that I needed to clear the CAMWorks registry entry in my computer.
To do so, launch a Windows utility called the Registry Editor.
In Windows 10 or 11, hit the Start button, begin typing regedit, and choose Run as administrator (shown below).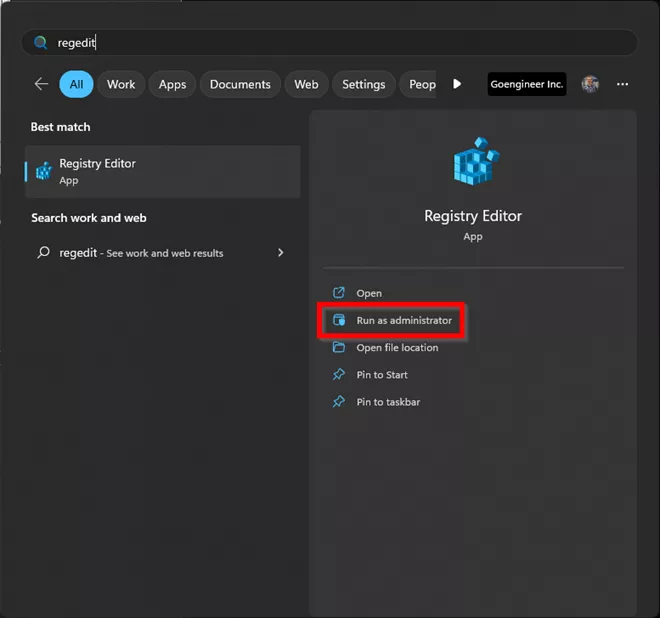 From here, navigate to Computer\HKEY_CURRENT_USER\Software\TekSoft.
Right-click the TekSoft folder, select Rename, and rename it to "Teksoft.old" – this will ensure that we have access to the old settings in case this does not solve our problem.

You should now have your CAMWorks settings reset! In my case, the pop-up window went away, and I was able to add my new FNO online activated license.
I hope this article is helpful, if you're a GoEngineer customer who needs assistance with CAMWorks, reach our support team at support@goengineer.com.
Learn More About CAMWorks
CAMWorks License Types & How to Install Them
CAMWorks Stock Types Explained: Bounding Box, Sketch, STL, & Part File
How to Submit a CAMWorks Enhancement Request
CAMWorks Tutorial: Creating Turn Stock Profiles
Change LeadIn and LeadOut Locations in CAMWorks