This guide will walk you through the steps of creating a From-To List using the From-To List Wizard in SOLIDWORKS to populate cells in the table with existing component and cable/wire information.
What is the Function of a From-To List?
The From-To List is a compilation of components, connectivity, and wires used in an electrical route.
The From-To List is defined by the user to be used in an electrical Route. A way to create this list is by using the From-To List Wizard.
From-To List Wizard Location
The From-To List Wizard is located at Tools>Routing>Electrical>From-To List Wizard.
Note: You will need to have a saved assembly open.
Creating the From-To List
Select the From-To List Wizard
Welcome Tab
Select

Create New Library

Select

Next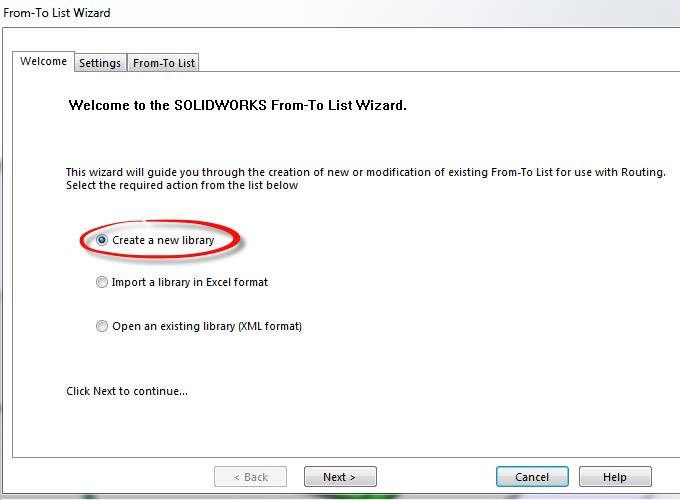 Settings Tab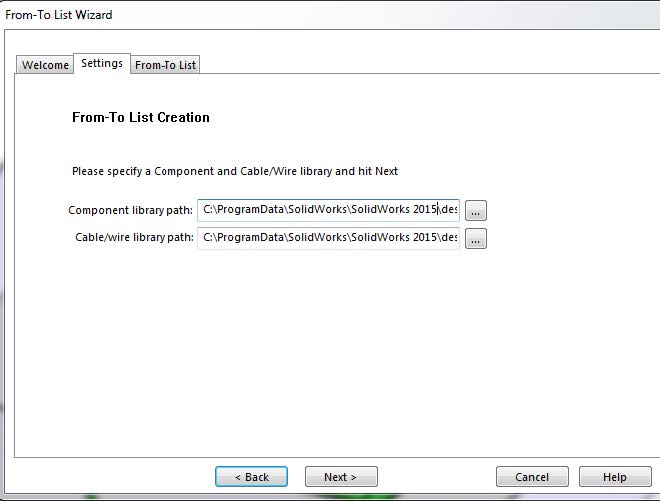 Note: Use an existing library or browse to a custom library
From-To List Tab
Be sure to select

Start Route

and fill in the cells

Start by selecting

Add New

from the drop-down in the first cell




The only typing you need to do is for the first time that the references are created (J1, J2, etc.)





Save the file as the name and location you desire

You will see the following message, asking you if you want to start placing the components





Select

Yes

The insert component dialog box appears, where you will see the connectors from the From-To List





Be Aware that Mate References are used in the connectors provided in SOLIDWORKS to make the placement of the connectors more user-friendly
I hope you found this tutorial. Get more SOLIDWORKS tips and tricks below.
Expand Your SOLIDWORKS Skillset
How to Copy SOLIDWORKS Custom Properties to Other Files
Customizing Colors in SOLIDWORKS Drawings
Customizing the SOLIDWORKS Hole Callout File