GrabCAD Shop is an easy-to-use work order management software from Stratasys. It helps process and organize communication and requests between designers, engineers, and 3D printing shop operators. If you're juggling several data systems and suffering from the effects of poor communication financially, here's how GrabCAD Shop can help get you back on track.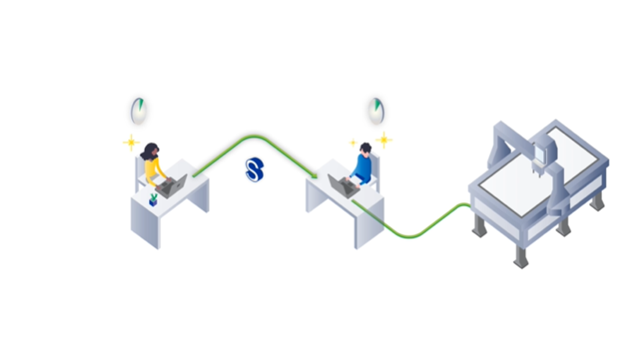 Image courtesy of grabcad.com
Eliminating Communication Chaos
"But I already have a system in place."
Every shop manages orders somehow, usually using whatever tools are already available and familiar. A typical approach could include such disparate tools as dry-erase boards, calendars, spreadsheets, email groups and filters, and lots of manual data entry; it gets the job done, but isn't elegant. GrabCAD Shop is purpose-built to handle these tasks all in one application.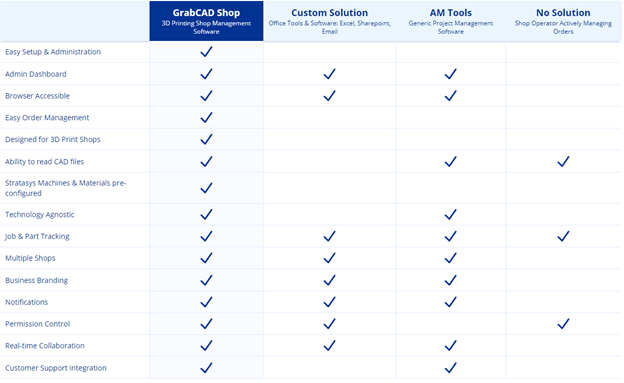 Image courtesy of grabcad.com
A typical shop can waste around 15% of a workweek just tracking down work order requirements and communicating the status of a project. Considering the hassle of monitoring SMS, chats, emails, and a voicemail inbox, it's easy for critical details like cost, quantity, special requirements, or even delivery time to get lost in the shuffle.
And when a last-minute change is needed, consider how long it can take to communicate those changes to the right people.
Front-end considerations notwithstanding, 3D printing operators in the lab then need to navigate all of this back and forth information while weighing the practical concerns of physically producing and delivering the parts to the engineer - as intended, on time, and within budget.
Benefits of GrabCAD Shop
GrabCAD Shop is a one-stop-shop solution. Every request - every order - lives in one place. Setup is a breeze since Stratasys 3D printers and materials are pre-populated, though third-party printers are supported too.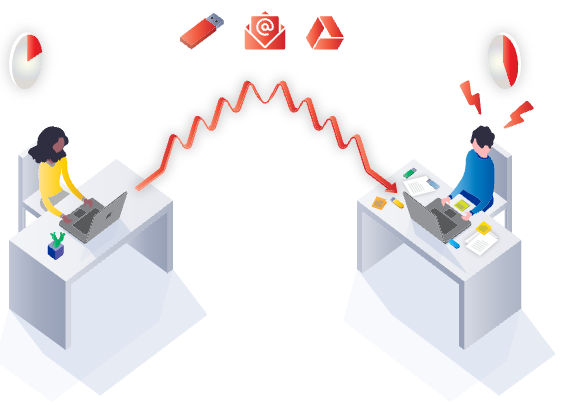 Image courtesy of grabcad.com
Some of the main benefits include:
Mandatory information collected for each request

Job numbers are automatically assigned

Notifications can be sent to shop operators and engineers

Status updates are in one place

CAD files, screenshots, documents are managed in one location

All communication is in one place
It's also fully customizable and web-based, meaning you can get up and running on your own without requiring IT assistance or complex infrastructure.
GrabCAD Shop Free Trial
Ready to give GrabCAD Shop a spin? Start your free trial here.
More 3D Printing News
Meet the Stratasys H350 3D Printer
Stratasys J35 Pro Material Configurations
Painting Clear PolyJet Parts: 3D Printing Hacks
Stratasys VeroUltraWhite and Black Materials for Color 3D Printing
Coming Soon! Updated Print Heads from Stratasys