Earlier this year, Stratasys released the much-anticipated H350, the first powder-bed fusion system to use SAF (selective absorption fusion) technology. The H350 is a production powerhouse, built for demanding industries that require strong, production quality, end-use parts.
With most industries springing back into production after over a year-long pandemic lull, companies producing parts (especially those in the automotive and consumer goods industries) are needing to meet demands quickly, efficiently, and accurately. The H350 checks all of the boxes with its unique thermal management, powder deposition and SAF technology, capable of producing repeatable parts at high volume.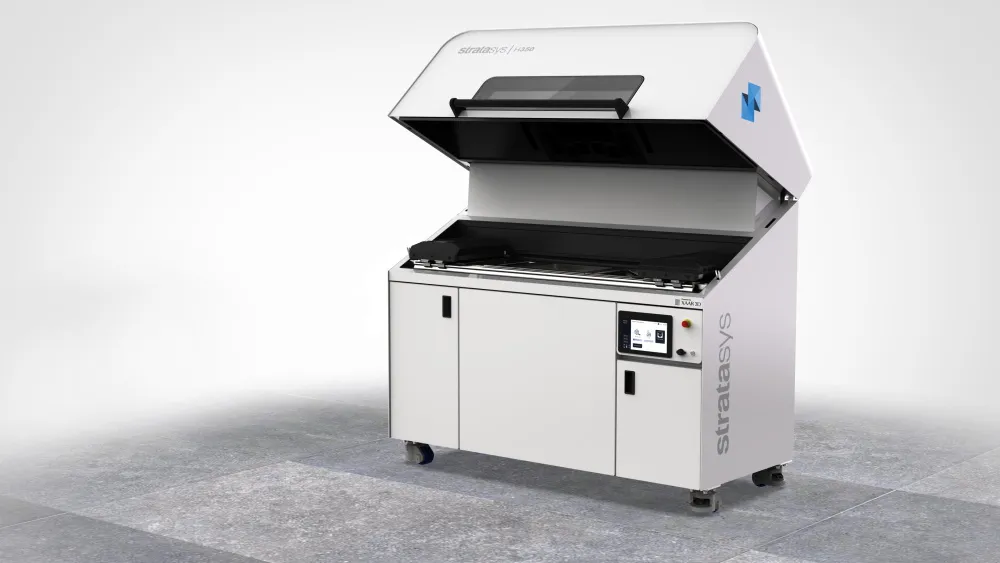 Workflow
Getting your prepared part to the H350 is easy, especially since it's compatible with the industry-standard Netfabb (GrabCAD Print support coming soon!). In a powder-bed system, parts may be packed in all 3 axes for efficient use of the build volume, with no need for support structures. After sending the job to the printer, the printing begins. On each layer, powder is precisely deposited and heated as piezoelectric print heads jet high-energy HAF high-absorption fluid on the powder. Infrared light catalyzes a reaction in the selected areas fusing the underlying particles.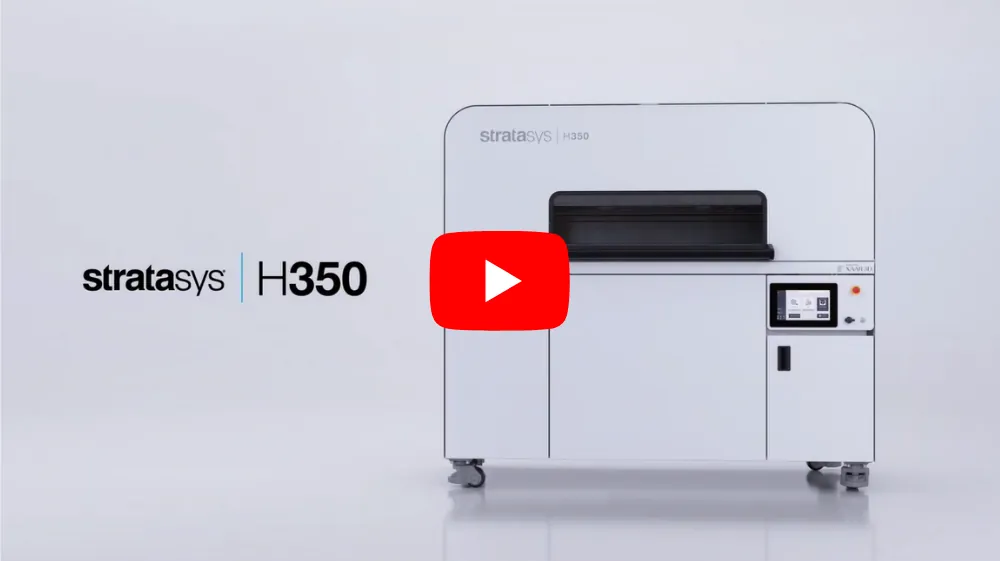 Thanks to its unique in-line, unidirectional architecture, SAF technology prints, fuses, recoats, and powder heats in the same direction. Precise time-control of these processes ensures a uniform thermal exposure, which translates to part consistency throughout the entire build volume.
H350 Applications
H350 applications span a broad range, from part validation to full production of end-use parts. The H350 does an exceptional job at printing parts with moving components such as hinges, clips, and snap-fits; smooth-finish and durable parts like eyewear, consumer electronic housings and ear-phones; and other applications requiring durable, isotropic parts. Most impressively, is the H350's ability to produce robust, bulky parts with complex geometries, without the need for support structures.

The H350 uses PA11, a Nylon material widely used due to its high ductility, high impact and yield strength, and high fatigue resistance. PA11 is also eco-friendly, 100% sourced from sustainable castor oil.
Proven Performance
The H350 has made a major impact for Germany-based, mechanical engineering company Götz Maschinenbau, who services clients in the medical and traditional manufacturing markets. Having an H350 in-house enables them to produce large quantity orders while simultaneously improving their process and ultimately reducing overall costs. You can read how this system opened up new possibilities here.
Want to learn more? For questions about SAF technology or the H350 3D printer, please contact us.
More 3D Printing News
Stratasys J35 Pro Material Configurations
Stratasys VeroUltra White and Black Materials for Color 3D Printing
Meet the Stratasys J35 Pro 3D Printer
Stratasys' 'BIG' Release: Meet the F770
The Big Reveal! Stratasys Unveils 3 NEW 3D Printers