Configurable products are all around us, from selecting the features for the car we want to purchase to the burrito bowl we order from Chipotle - the exact number of combinations to mix and match is a lot higher than we may think. Here's a breakdown of how many options are technically available when customizing a Chevy Camaro:

Crazy, right? It may seem like small potatoes adding another color or another trim option, but what kind of impact does this have on CAD models?
Configurations in SOLIDWORKS
In SOLIDWORKS, configurations can be managed in three ways: manually, with SOLIDWORKS design tables, and with Excel-driven design tables.
Manually
To manually add a configuration in SOLIDWORKS, from the ConfigurationManager tab, simply right-click any empty space and select Add Configuration...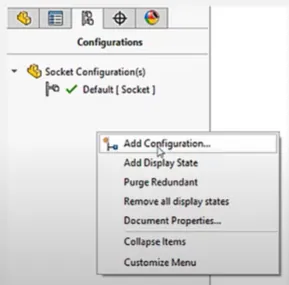 SOLIDWORKS Design Tables
Using a SOLIDWORKS Design Table is similar to adding configurations manually except you can organize your dimension, feature, and material configurations into a table that will tabulate all relevant information into an easy-to-use spreadsheet. Right-clicking on a feature in the Design Tree and choosing Configure Feature will start your SOLIDWORKS Design Table.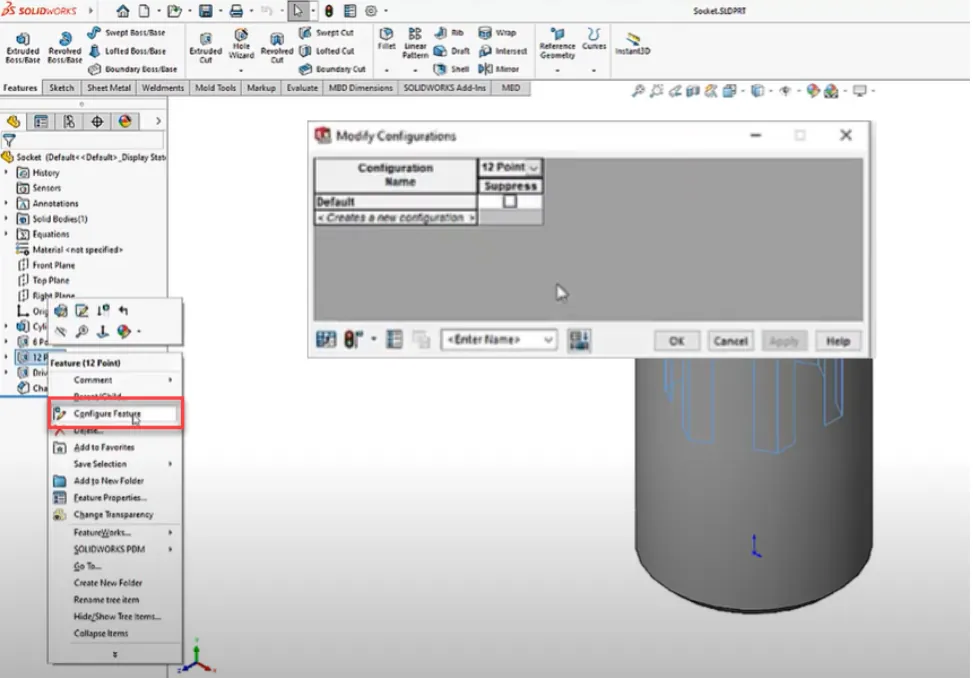 Excel-driven Design Tables
To use an Excel-driven design table, within a part, go to Insert > Tables > Design Table. Select Auto-Create (you can link it to an external file or create it from scratch, but the easiest way to get started is with auto-create). Using Excel-driven design tables allows you to use all of the functionality within Excel like equations, logic statements, and data validation.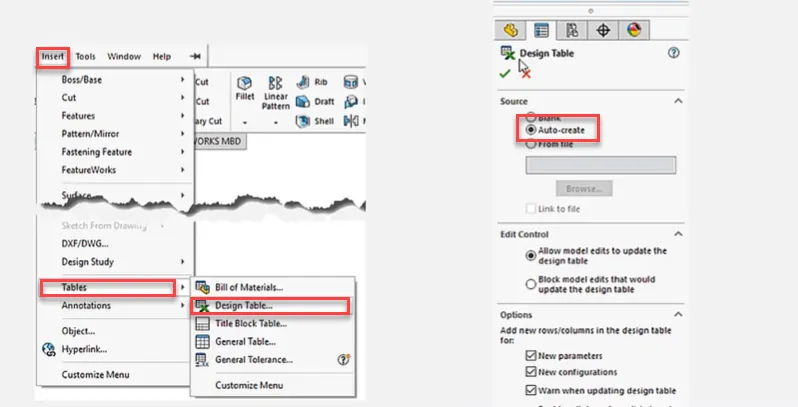 The Impact of Configurations
When the number of configurations begins to add up, it can start to tax your SOLIDWORKS model performance. File size alone will increase tremendously with each configuration added. Plus, imagine navigating a spreadsheet with 1 million rows. So what do you do when you're beginning to reach the ceiling for what SOLIDWORKS can handle? You turn to DriveWorks.
DriveWorks is a configuration and automation software that can be used internally for design or to build Configurator tools for distribution. Built to automate "similar but different" consumer products, DriveWorks' core focus is driving SOLIDWORKS parts, assemblies, and drawings as well as order-specific documentation like proposals, emails, quotes, and manufacturing data.
DriveWorks Versions
DriveWorksXpress is the entry-level version of DriveWorks available to everyone with a license of SOLIDWORKS.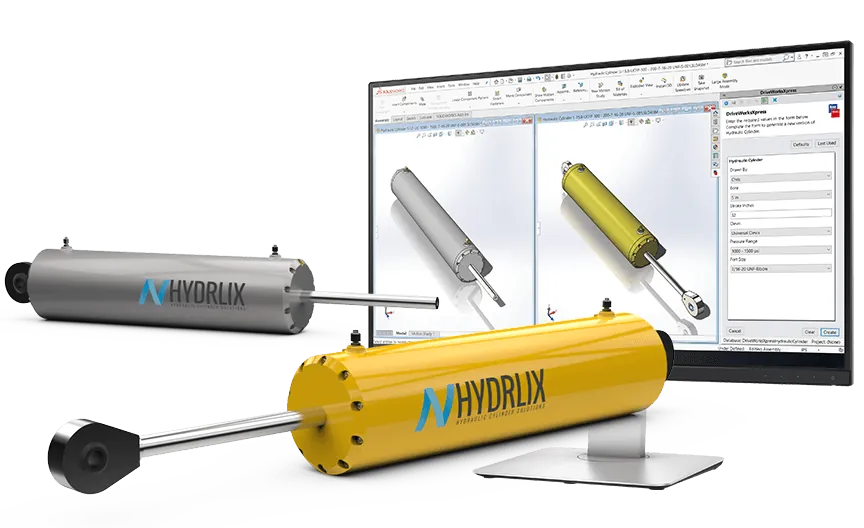 Your DriveWorksXpress license can be obtained and activated through my.solidworks.com.
DriveWorks Solo adds additional functionality including:
Configuring color, material, and textures

Pattern instances

Driving advanced features like Hole Wizard, sheet metal, and weldments

Automatically generating additional CAD file types (DXF, PDF, STEP, etc.)

Full control of File Naming and Save locations.

Advanced Drawing control, rule building, and form designing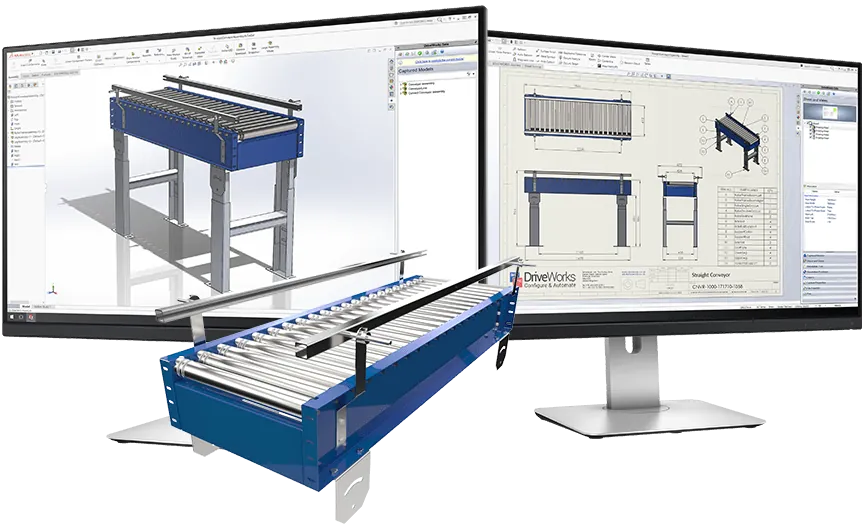 If you're on the fence and want to test DriveWorks Solo, there is a 30 day free trial.
DriveWorks Pro is the advanced level of DriveWorks with robust functionality. Able to run as a standalone configurator or online, Pro allows engineering and internal sales teams as well as prospects to configure custom designs without the need for SOLIDWORKS licenses.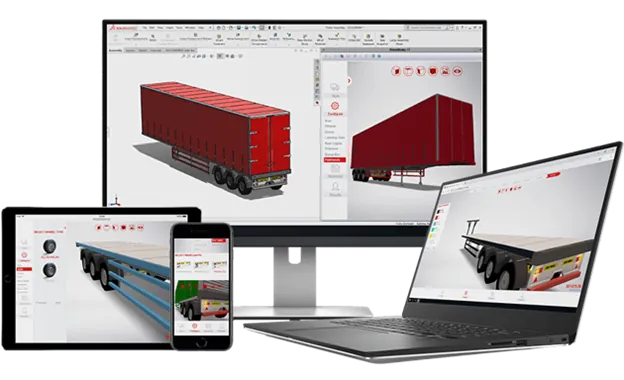 Additional features include
The ability to connect to different business systems through database queries and Web API calls.

Testing modes and reporting

PDM integration

Web deployment
If you are interested in DriveWorks or you've simply outgrown configuration functionality available within SOLIDWORKS, please contact us.
Want to Learn More?
MyDriveWorks: A New DriveWorks Community Platform