DriveWorks has built a new community platform called MyDriveWorks.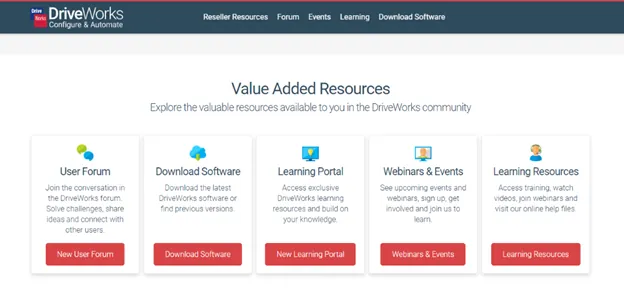 If you are a current DriveWorks customer, head to my.driveworks.co.uk to create your new MyDriveWorks account. In the new DriveWorks Community, you can find:
New User Forum
Share ideas, discuss the latest software, and find answers to your DriveWorks questions. New features and an improved notification system should make this a great resource to connect with other DriveWorks users.
Download Software
This area is a streamlined location to download DriveWorks software and DriveWorks Pro plug-ins.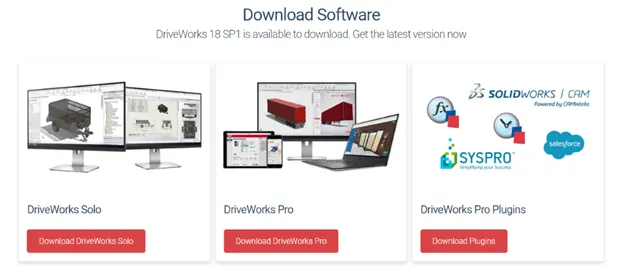 New Learning Portal
Personalized learning paths

Online learning leaderboard

Interactive quizzes
Webinars & Events
This area lists the upcoming webinars and events such as Digital DriveWorks World and 3DEXPERIENCE World.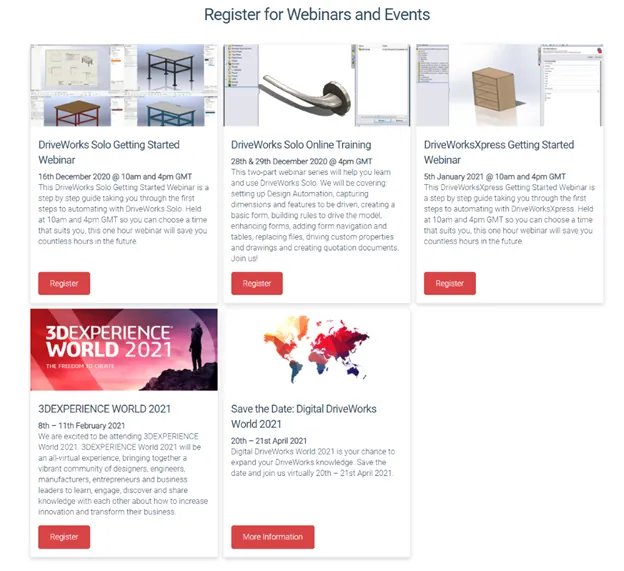 Learning Resources
This area of the DriveWorks Community provides links to download the class manuals and related files, how-to videos, tech tips (my personal favorite), and the technical webinar library.

The new DriveWorks community has only been up since early December but is already looking to be a well-organized and useful resource for all things DriveWorks. See you in the forum!
Want to learn more?
DriveWorks Pro Admin Stages Explained: