If you have ever attended a play at a theater or on Broadway, you may have noticed that the lighting, scenery, and backdrops move and change as they're choreographed around the performance. This precise choreography is accomplished by planning out every detail of each scene of the performance. There may be many changes required during the performance with everything fitting onto the same stage. By managing the layers and views in DraftSight, your designs can flow as though choreographed in the same way that scenes are used in a play. The tool to accomplish this will be the Layer States Manager.
Once the layers for your drawing have been created there will be a set of properties available on the Drafting and Annotations workspace on the Home Tab – Layers section. It will show the active layer and look like this:

To modify the properties of all of the layers together you will need to use the Layers Manager

. It will open a dialog that looks like this: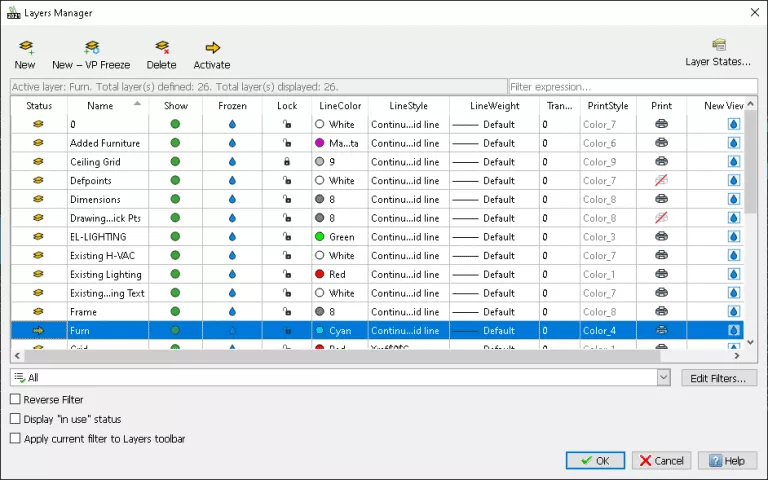 The active layer is highlighted, but any of the properties can be changed on this screen; clicking OK will confirm the changes.
The powerful feature mentioned at the beginning of this article is in the upper-right corner of this dialog. The Layer States button.

By clicking on this, another dialog will open on top of the Layer Manager like this: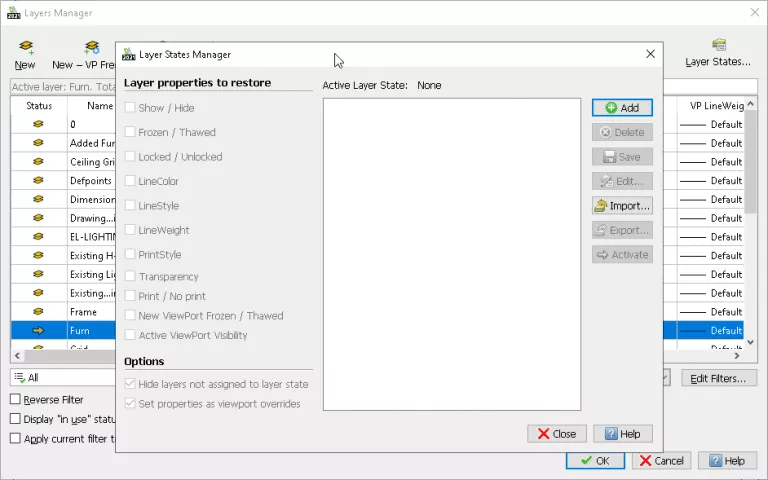 The idea with this screen is that it will allow you to take a snapshot of the current layer properties to be reused later.
Here only the layers; Furn, Lights, and Plan are visible.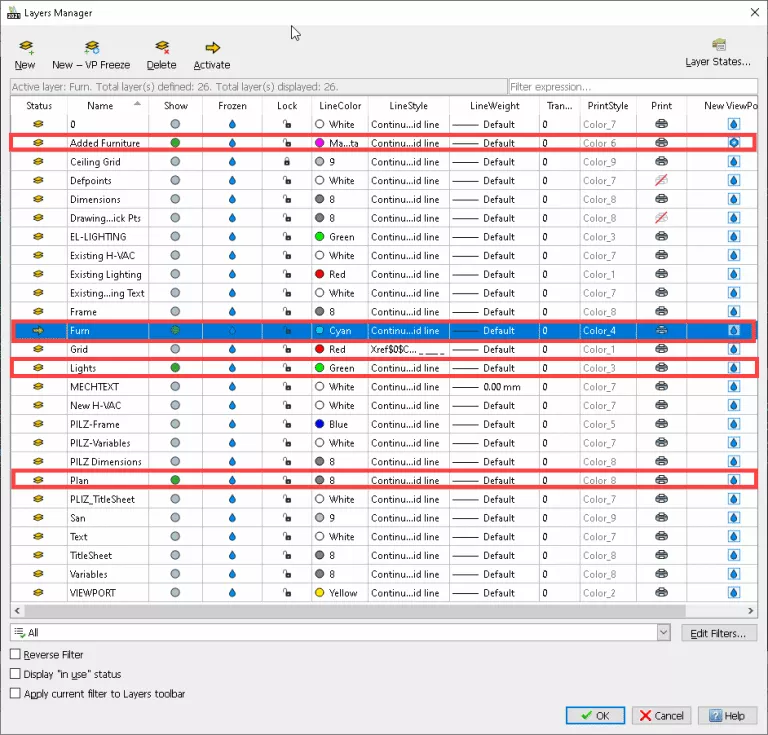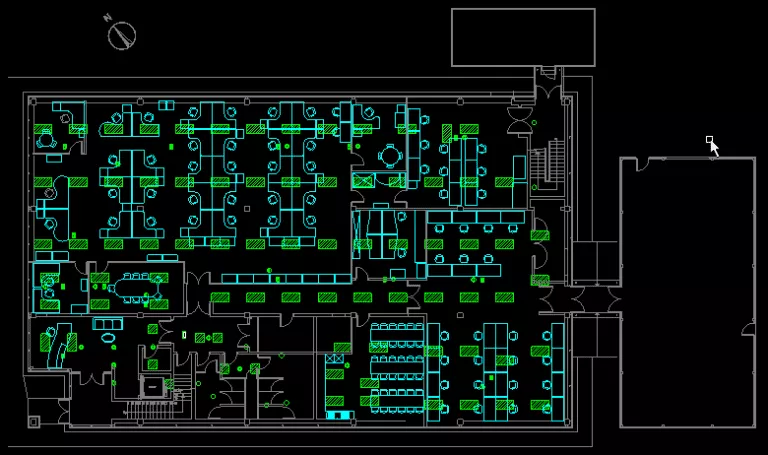 To save this snapshot, click on the Layer States button, Add a new state and name it "Lights & Furn", and click Save. Click Close and change the properties of the layers so that only the Plan and Ceiling Grid are visible, and the Ceiling Grid is locked.
Create another saved state with all layers visible and unlocked and name it "Default".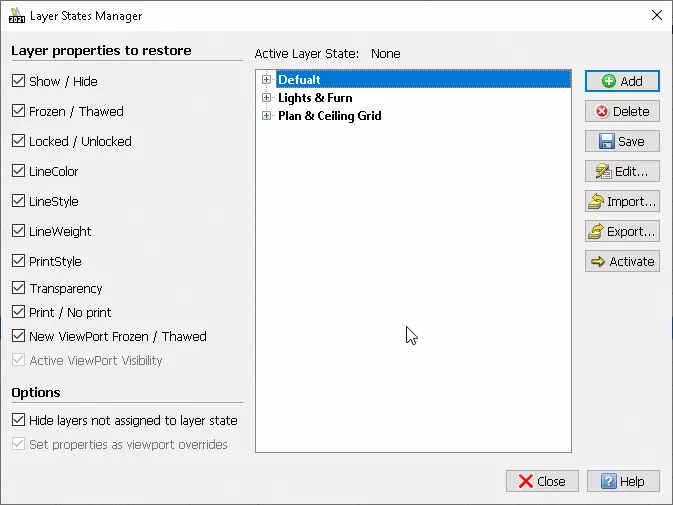 Now you're ready to cycle through these Layer states by opening the Layer States Manager, selecting a named state and clicking Activate.
By creating these named states you will be able to quickly and easily move from scene to scene to work on details, isolate items or groups, and create a smoother workflow.
If you would like to learn more about this feature, follow this link to online DraftSight Help: DraftSight Layer States Manager.