If you are trying to dimension a diameter in SOLIDWORKS, but you get <MOD-DIAM> rather than the Ø symbol, it is probably due to your gtol.sym file.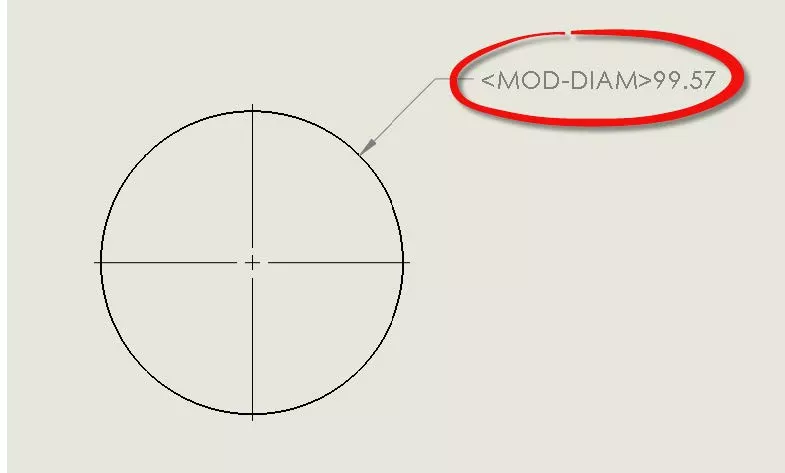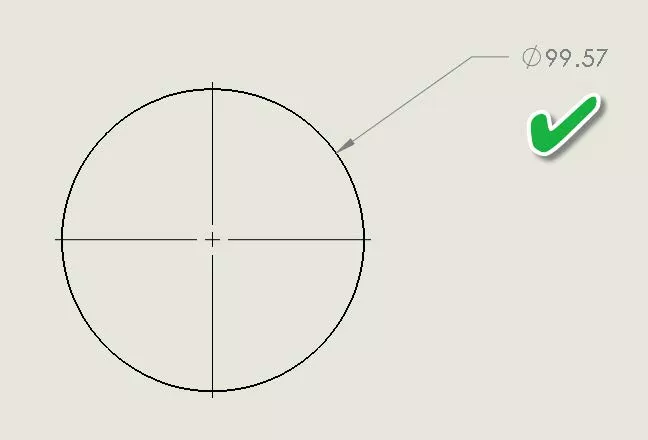 Check your File Locations
Most of the time this happens after an upgrade and your file location is pointing to an older version of the gtol.sym file.
Tools > Options > System Options > File Location, and select the Symbol Library File in the dropdown.

Ensure that it is pointing to the correct location.

The gtol.sym file is located in the C:\ProgramData\SolidWorks\SolidWorks 20XX\lang\english

If your gtol.sym file is missing from this location, you can copy this file from another computer or contact us and we can send you a copy to use.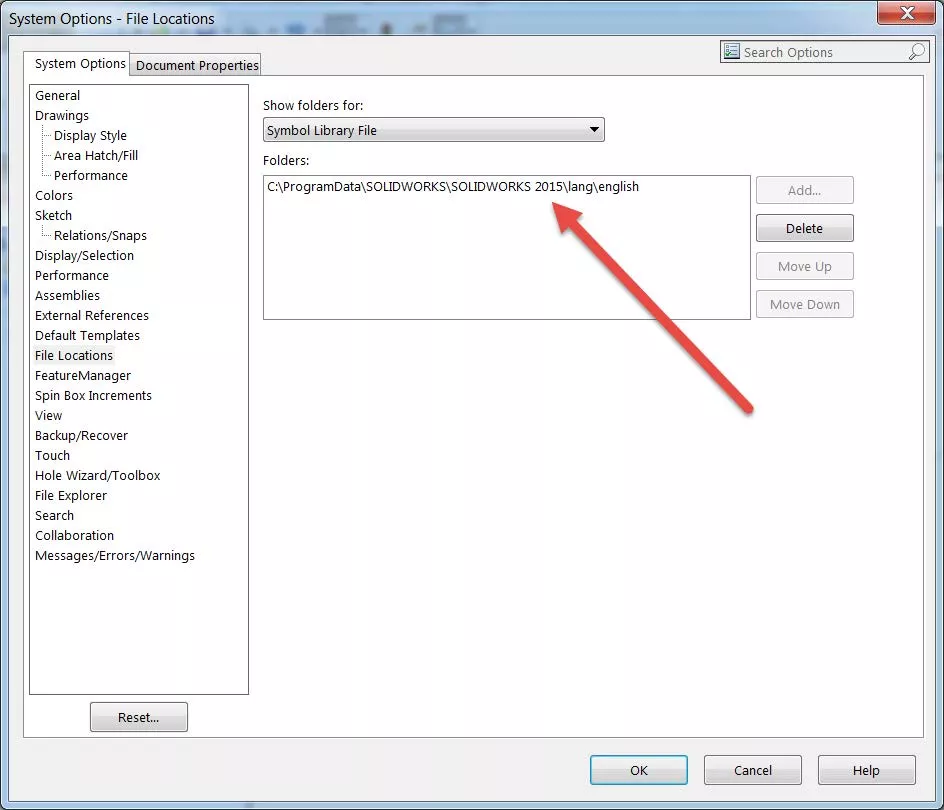 Related Articles
How to Change Symbol Fonts to Bold in SOLIDWORKS
Create Custom Symbols in SOLIDWORKS
How to Add the OHM Symbol (Ω) in SOLIDWORKS
How to Install and Troubleshoot Fonts in SOLIDWORKS