Why allow the Teksoft.exe through the firewall?
The Teksoft.exe is responsible for hosting the floating license for CAMWorks, and if the port is blocked, you'll be unable to obtain a license from your host server. The executable is important to allow through versus the port as the Teksoft.exe will use a range of ports. These ports change when the server machine is restarted, so, in allowing the executable, it allows the connection for all ports it can use. This will prevent you from losing connection once it's set up.
The executable by default is located at C:\CWLicenseManager\Teksoft.exe.
STEP BY STEP SET UP INSTRUCTIONS
Start by launching the Windows Defender Firewall control panel. You can do so by searching in the start menu or pressing Win + Q at the same time. Type in Windows Firewall and it should appear in the search list.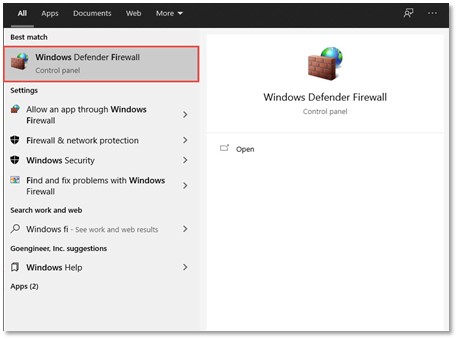 Once you have launched the Control panel, select Advanced settings. You will need admin rights to make changes to the advanced settings. Inside of the advanced settings, you can create exceptions through the firewall.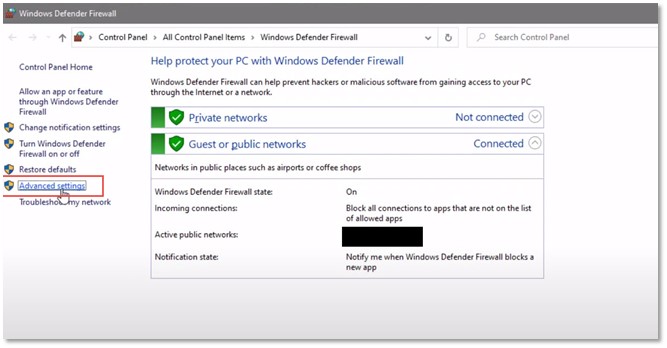 In the advanced security panel, select the option for inbound rules and create a new rule. In the rule type, select Program. After selecting Program, you'll have the option after selecting Next, to select a program path. Select is the default path listed above, C:\CWLicenseManager\Teksoft.exe.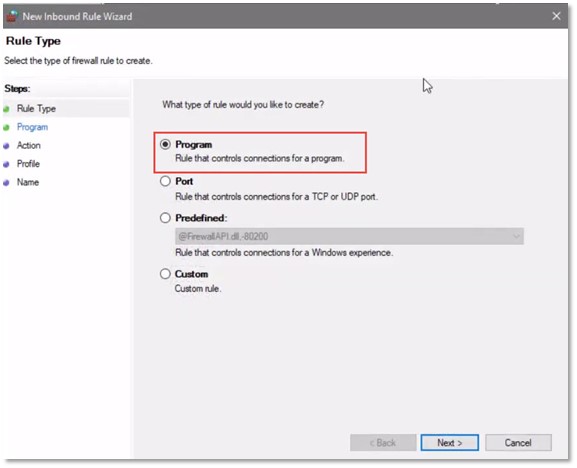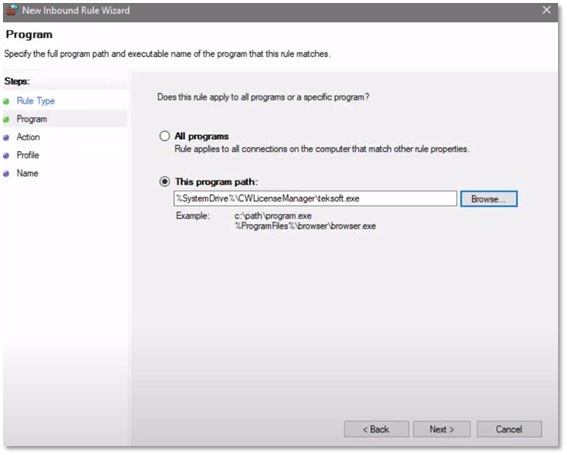 Next, select the option to allow the connection, since we want to be able to connect. To give it the best chance of connecting, check all three options:
Domain
Private
Public
After that, name the rule. The name can be anything that helps you track it, as well as a description.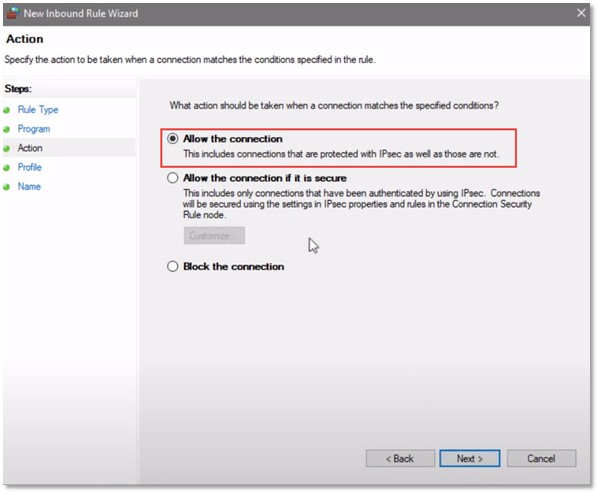 Once you select Finish, the rule will be implemented through the firewall. To get the best possible connection, set the rule for outbound as well. Outbound can be found right below the inbound rule. Select New Rule and repeat the steps above.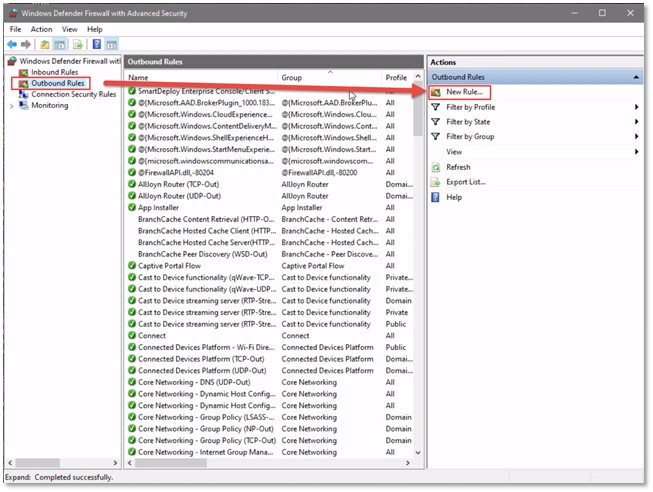 For any technical queries please contact GoEngineer Technical support 888-559-6167 option 2 or support@goengineer.com.
Learn More About CAMWorks
SOLIDWORKS CAM and CAMWorks CommandManager Icon Reset
SOLIDWORKS CAM / CAMWorks 3-Axis Operations
Add Materials to CAMWorks Material Library
CAMWorks Toolpath Allowances Explained
CAMWorks Milling Features and Allowable Operations