SOLIDWORKS 2024 has some exciting new features and enhancements to existing commands to help streamline the sheet metal design process. Check out what's new for SOLIDWORKS 2024 sheet metal, including advancements to the tab and slot tool, the stamp feature, and a new way to turn cylindrical or conical shapes into sheet metal. Let's take a look.
Tab and Slot
When adding a part with an existing Tab and Slot feature to an assembly, you can propagate the matching slots to the adjacent components.
Whether you add the component manually or use Copy with Mates, Mirror Components, or another component pattern, you can choose some or all of the slots to propagate.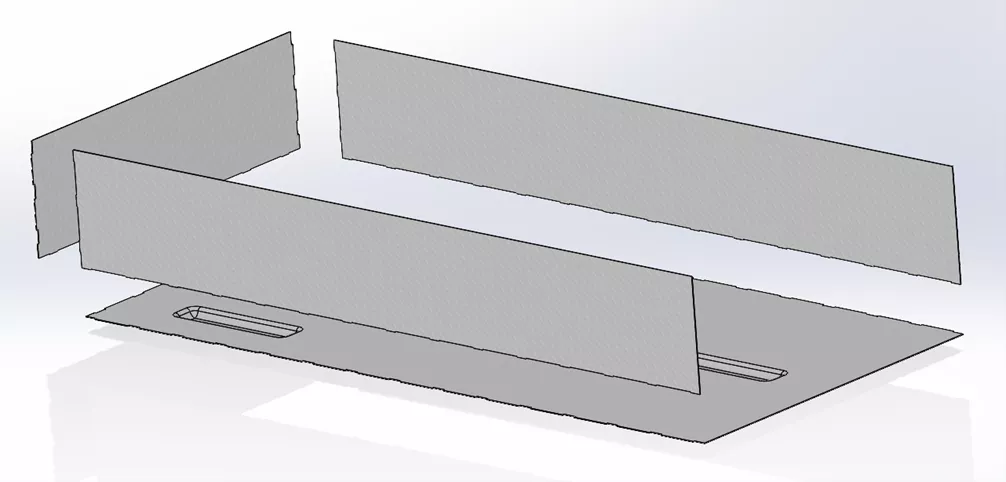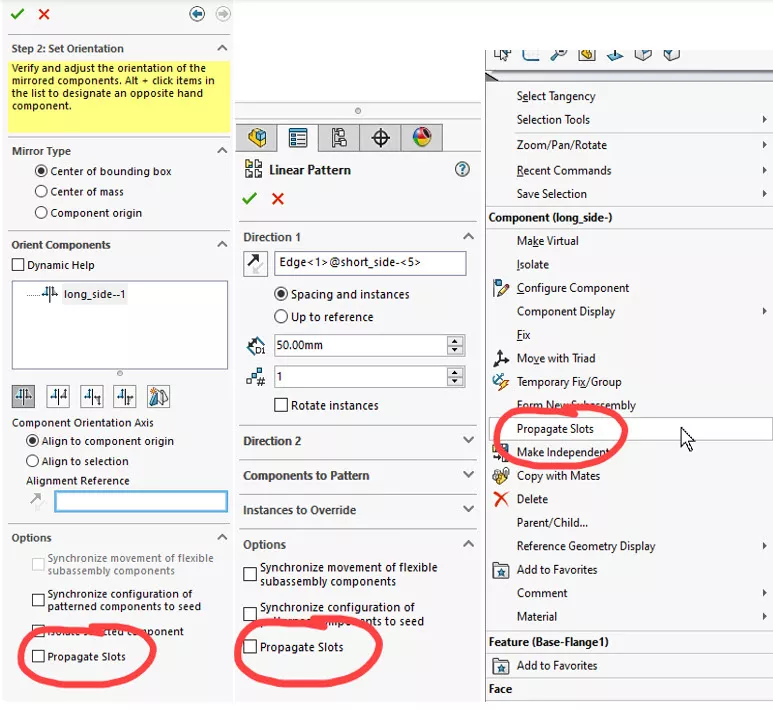 Stamp Tool
SOLIDWORKS 2024 introduces a new tool for adding indentations in a sheet metal part without the need to create a forming tool. Any closed sketch can be used to create a Stamp feature.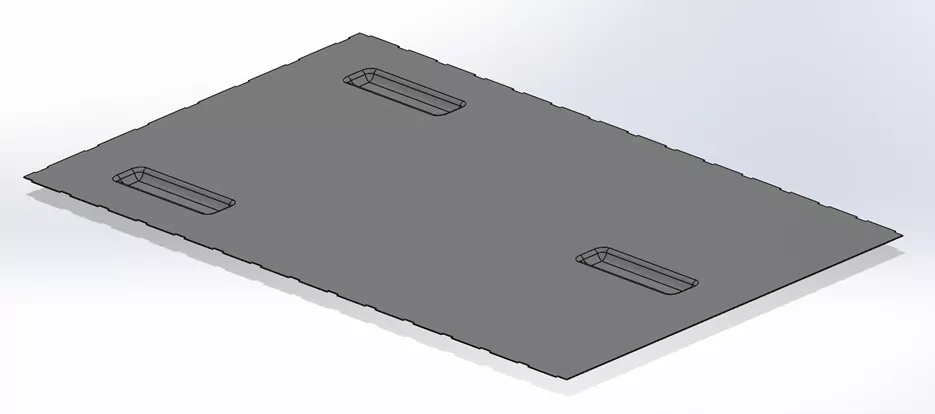 Sheet metal Stamp features let us define a few parameters like depth, draft, and radii around corners.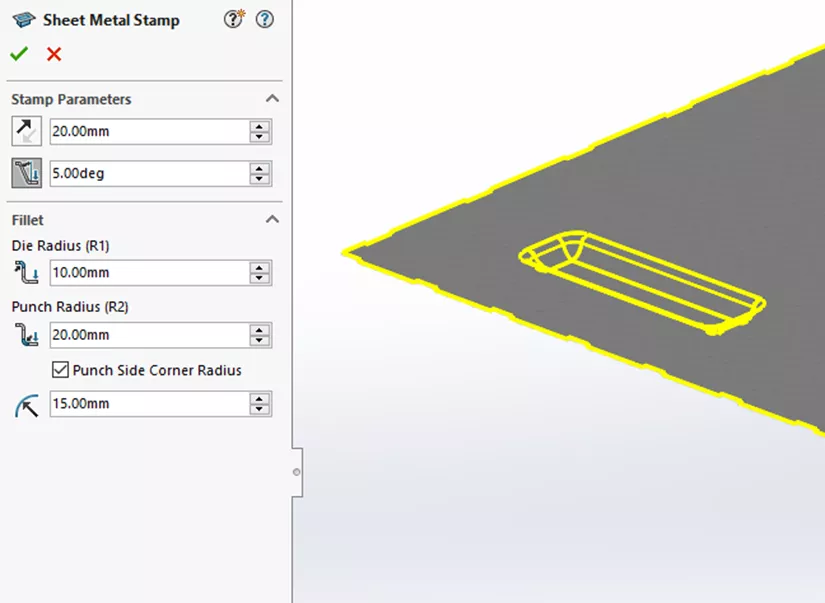 Rip Tool
SOLIDWORKS 2024 introduces new enhancements to the Rip tool.
Traditionally, the Rip tool is used to create gaps in the closed corners of boxes or to create cuts on planar faces. Now there are options for cylindrical or conical bodies.
In previous versions, cylindrical and conical bodies would need a pre-existing gap, so we could use Insert Bends to turn the parts into sheet metal. In SOLIDWORKS 2024, the Rip command helps create the gap in these parts with just an edge and a point in a sketch.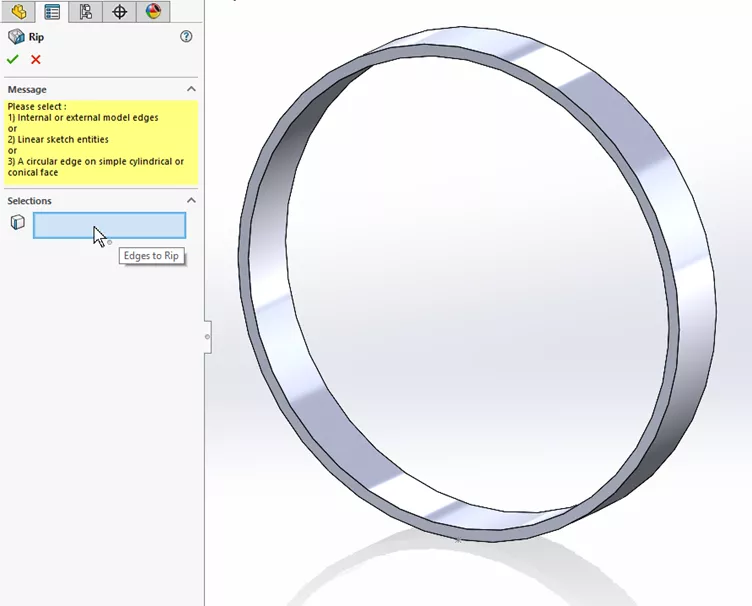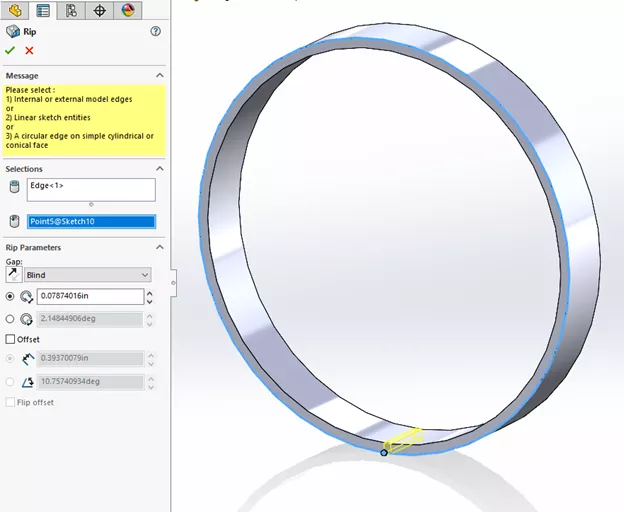 Choose blind or symmetric for the type of gap you want to create. The size of the gap can be a distance or an angle and can be located at the sketch point or a distance or angle from the sketch point.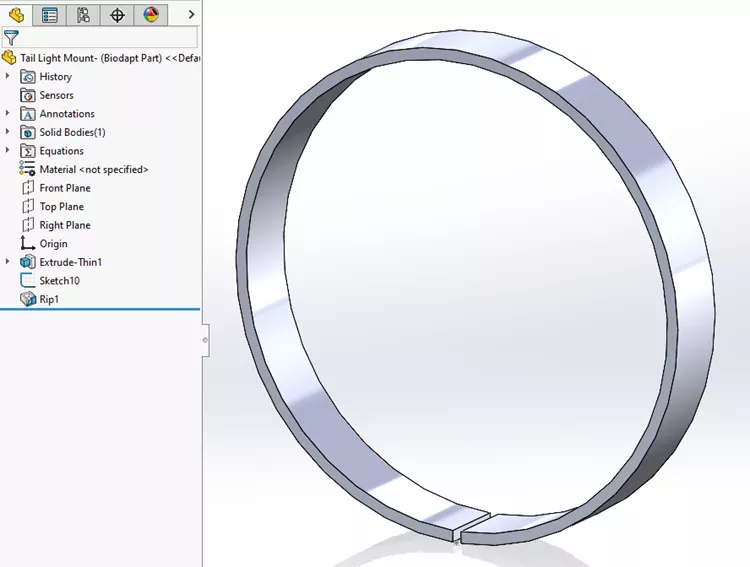 From here, we can use the Insert Bends tool like we have been using for years.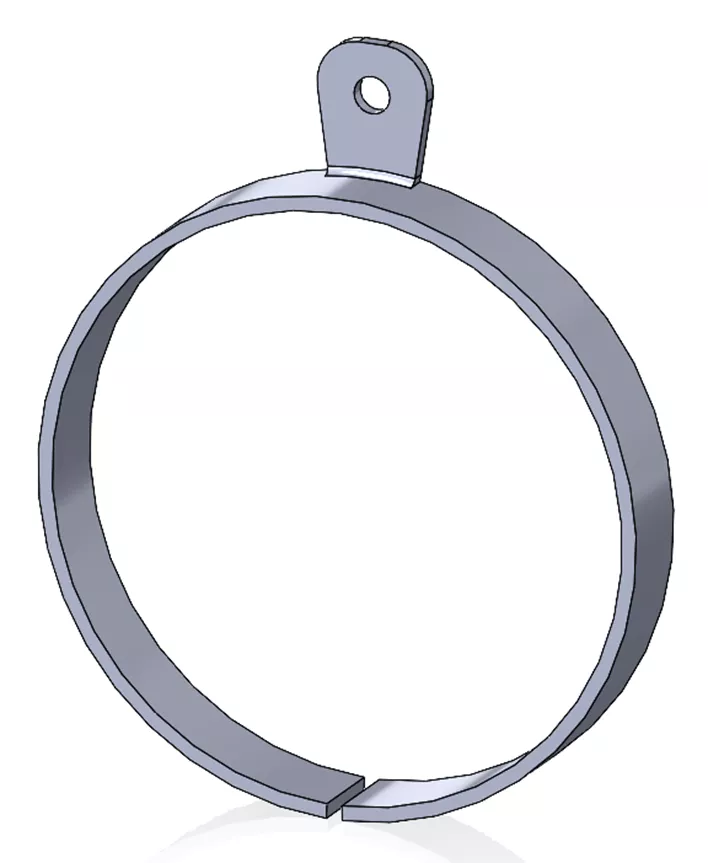 From new options in the Tab and Slot command to new ways to create formed features and enhancements to the Rip command, SOLIDWORKS 2024 provides some great new tools to get our sheet metal jobs done faster and easier.

On-Demand Launch Event
WATCH THE ON-DEMAND LAUNCH EVENT
Want more SOLIDWORKS 2024? Register now to join our virtual launch event on-demand to see everything new in the latest release. Our experts walk you through each enhancement across the entire SOLIDWORKS portfolio including Simulation, CAM, PDM, Electrial, 3DEXPERIENCE, and more.
Check out more new features and enhancements in SOLIDWORKS 2024 below.
More What's New in SOLIDWORKS 2024
What's New SOLIDWORKS 2024 Assemblies
SOLIDWORKS 2024 STEP File Import Filter
New in SOLIDWORKS Visualize 2024: Importing, Appearances, Interactive Images, & More
3DEXPERIENCE Smart Manufacturing 2024 - What's New
SOLIDWORKS Electrical 2024: Auto Balloons, Part Data, Ranges & More