The SOLIDWORKS Defeature tool, found under Tools > Defeature, creates a new file and can also simplify or remove detailed geometry.
Defeature Tool Basics
The Defeature tool can be used on SOLIDWORKS parts or assemblies. Let's use it on a part just so we can get an idea of how it works.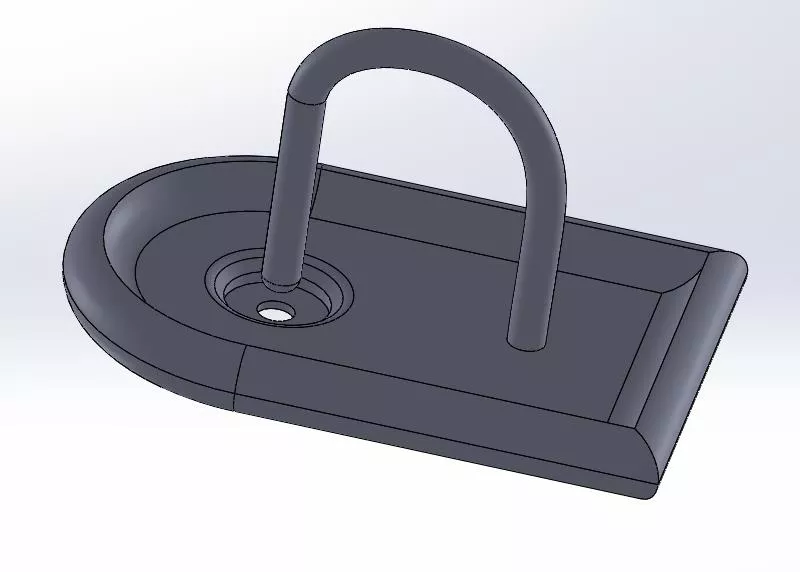 This part has a few features that would be cumbersome depending on the design intent. Using the Defeature tool, we can make a simplified copy of the part. We can also remove some of the geometry.
When going to Tools > Defeature, a dialog box appears on your left as shown below.

In this example, let's say we want to get rid of the long curvature plug to start but keep everything else. In the Auto Select area, select the All Holes button.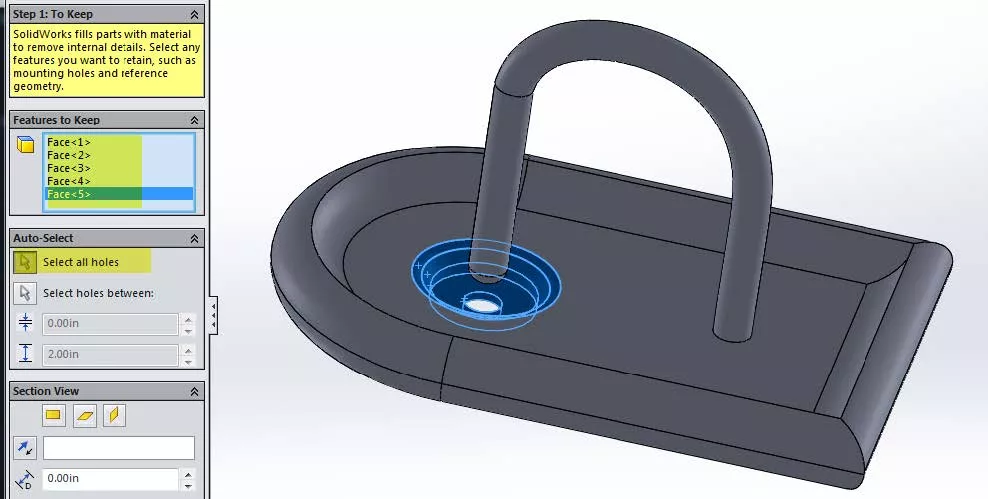 Notice all the holes and everything associated with them are selected. Now, we want to select the rest of the part without selecting the long curvature plug.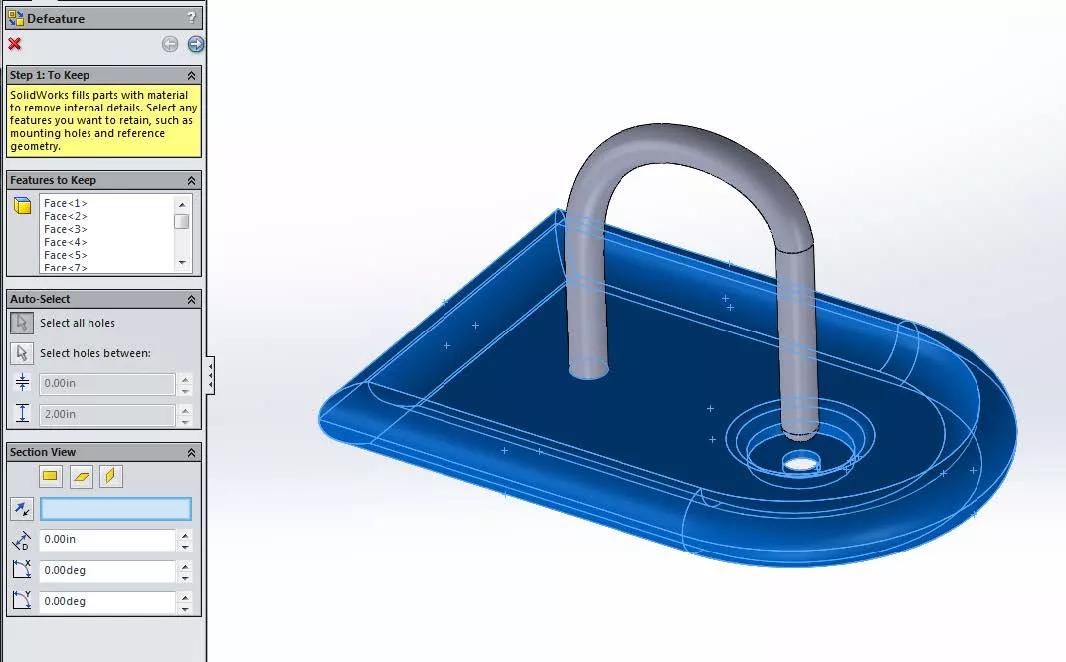 Let's say we want to make sure we got all the features we needed.
Under the Section View area, select the plane which best meets your needs or, you can even do an angle.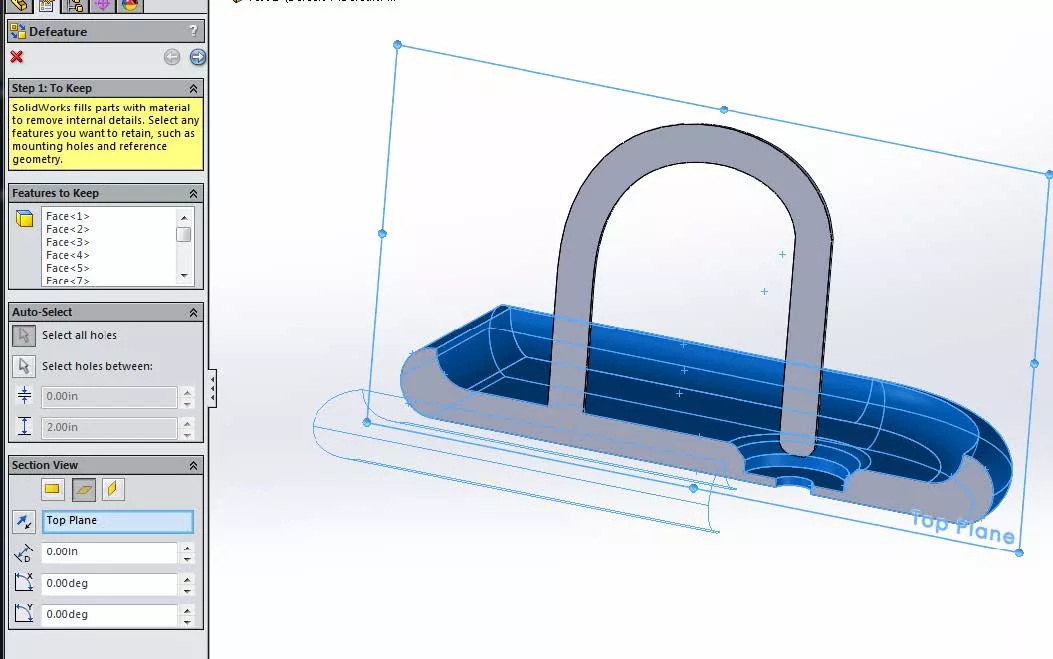 It looks like everything was selected. Click the Blue Arrow at the top of the Defeature dialog box.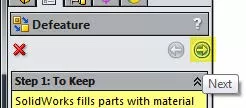 It will automatically process and then have a preview of your process.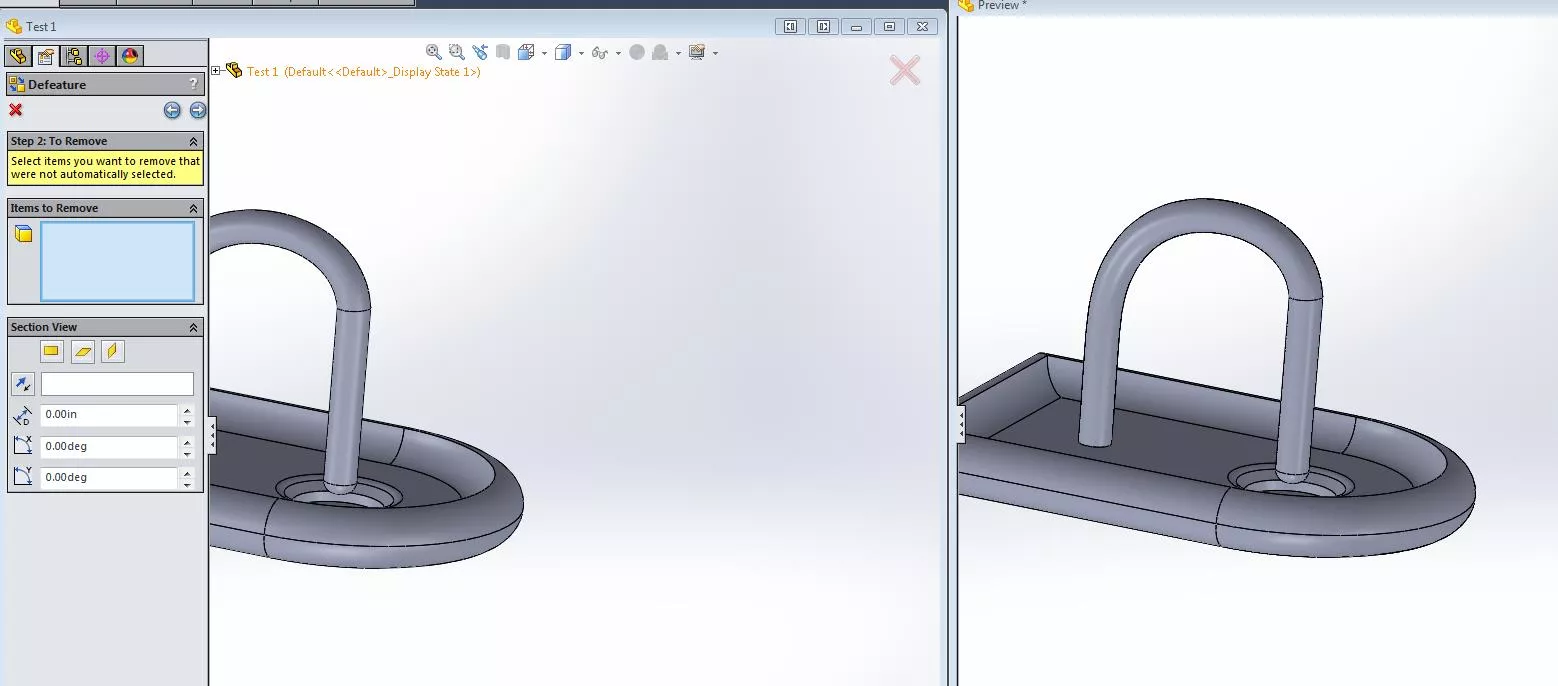 Notice that now it is asking us for Items to Remove. In my example, I went ahead and selected the feature I did not want to keep.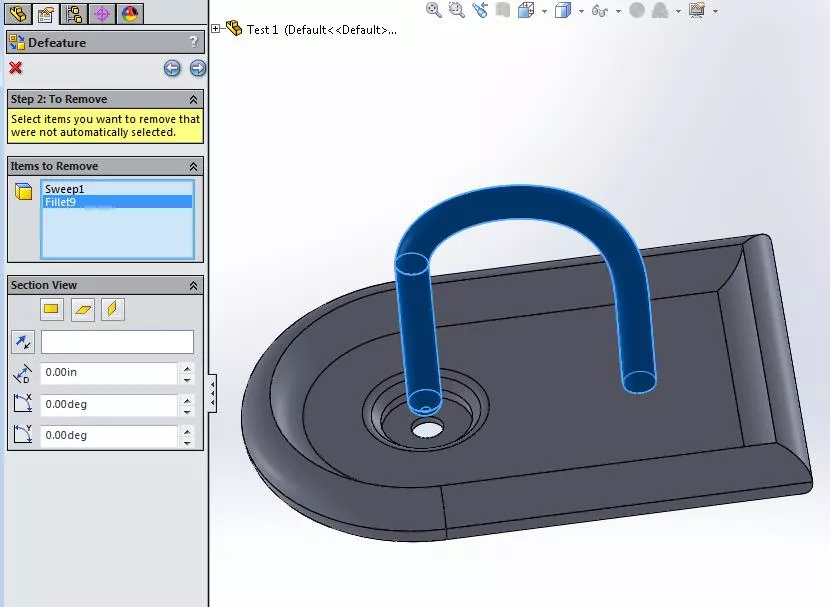 I selected Next from the Blue Arrow. It processed it again and shows the preview of what you have.

Now that we have a simplified model, we have three choices:
We can save the model as a separate file and/or link it to the original.

Publish the model to 3DContentCentral

Store these settings for future use.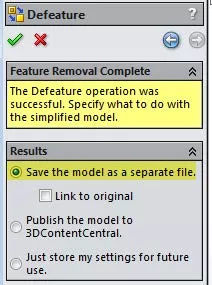 I will save the model as a separate file without it being linked to the other. To do this click the green check to finish. It will bring up a Save As window where you can name it and save it accordingly.
Now, this was just simple removing a feature but let's say we wanted to get rid of the fillet in the counterbore and leave the chamfer. We would repeat the process as just illustrated. Likewise, you can make it as simplified as you wish for your own design intent.
More SOLIDWORKS Tutorials
SOLIDWORKS Combine Feature Tutorial
Working with Exploded Views in SOLIDWORKS
Inserting Model Dimensions into a SOLIDWORKS Drawing
Scaling a Part in SOLIDWORKS 2 Different Ways
SOLIDWORKS Wrap Feature Tutorial